Latest News on Blake Hackler
Stage Credits
  [Broadway]
Original Broadway Production, 2001
Lyle Bellamy
Tom Sawyer (Understudy)
Productions
[Broadway, 2001]
Fiddle
Stage
Performances
  [Broadway]
Original Broadway Production, 2001
Lyle Bellamy
Tom Sawyer (Understudy)
Productions
Fiddle
Blake Hackler News
World Premiere of FEEDING ON LIGHT & More Announced for Undermain Theatre's 2022/2023 Season
by Chloe Rabinowitz - May 4, 2022
For its 39th season Undermain Theatre is returning to a full season of professional live performances with a diverse array of exciting productions to inspire and enrich the live theater experience in Dallas.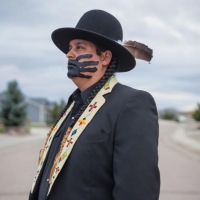 Undermain Theatre Presents WITHER GOEST THOU AMERICA:  A Festival of New American Play Readings
by A.A. Cristi - Feb 17, 2022
The Festival will feature readings by local playwrights, Parker Davis Gray, Erin Malone Turner, and Zander Pryor, along with Native American performance artist and activist Gregg Deal. Mr. Deal is the second recipient of The Katherine Owens/Undermain Theatre Fund for New Work and will close out the festival with his solo performance piece, The Punk Pan Indian Romantic Comedy. A selection of Mr. Deal's paintings and other work will be on display in our lobby as well.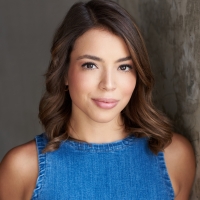 Dallas Theater Center Welcomes New Resident Artists
by Lorens Portalatin - Nov 12, 2021
Dallas Theater Center has announced the addition of several full-time resident artists!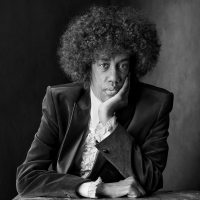 Dallas Theater Center Welcomes New Resident Artists
by A.A. Cristi - Nov 12, 2021
Dallas Theater Center has announced the addition of several full-time resident artists! Zachary J. Willis, Christina Austin Lopez, and Bob Hess join the Diane and Hal Brierley Resident Acting Company. while Jonathan Norton, DTC playwright-in-residence, has been promoted to a full-time staff member!
BWW Review: WHAT WE WERE at Pony World Theatre
by Jay Irwin - Oct 20, 2021
Like so many companies, Pony World Theatre was in the middle of rehearsals back in March of 2020 when everything shut down due to the pandemic. Now cut to October of 2021 and things are starting to happen again in the theater community and among them is Pony World's second shot at the West Coast Premiere of Blake Hackler's harrowing play, "What We Were". And while the play is a tad predictable, it's no less hard hitting especially with the powerful performances from the small cast.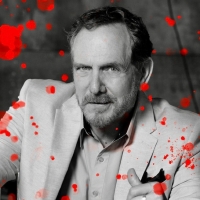 ST. NICHOLAS By Conor McPherson Announced at Undermain Theatre
by A.A. Cristi - Oct 12, 2021
Undermain Theatre will present the live production of St. Nicholas, its most widely viewed and nationally acclaimed streaming production last season.
Pony World Theatre Returns With WHAT WE WERE
by A.A. Cristi - Sep 17, 2021
Safely returning to live performance, Pony World Theatre presents the West Coast premiere of What We Were by Blake Hackler at 12th Ave Arts in Seattle's Capitol Hill district. 
BWW Feature: TRAVELING INTO THE UNKNOWN at Theatre Three
by Lorens Portalatin - Aug 16, 2021
After a year of out-of-the-ordinary experiences, Theatre Three's next season is a mix of classic drama, new works, and a celebration of the local talent in DFW. Following a season of streaming, the critically-acclaimed success of the traveling production of The Music Man and because of the ongoing construction at The Quadrangle, the Theatre Three team plans to continue to break the mold with a fully nomadic season. All programming will take place outside of the Theatre Three building at various indoor and outdoor venues.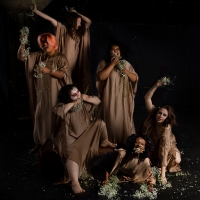 Undermain Theatre Announces 2021/2022 Season
by Chloe Rabinowitz - Aug 3, 2021
For their 38th season at Undermain they are creating an exciting array of diverse performance opportunities to inspire and enrich our community and support artists in North Texas. They hope to be able to offer live performances in addition to the virtual streaming videos for each production. 
Undermain Theatre Presents Ibsen's HEDDA GABLER Adapted By Blake Hackler
by A.A. Cristi - May 17, 2021
Undermain Theatre presents the virtual production of Hedda Gabler, Ibsen's masterpiece of realism that permanently changed the face of world drama. Hedda Gabler is the story of an extraordinary woman trapped in a conventional life of secrets and lies that fuel her own personal explosion.
Blake Hackler Frequently Asked Questions
How many Broadway shows has Blake Hackler been in?
Blake Hackler has appeared on Broadway in 1 shows.
How many West End shows has Blake Hackler been in?
Blake Hackler has not appeared in the West End