Latest News on Billy Aronson
Latest News on Billy Aronson
Stage
Productions
Original Concept and Additional Lyrics[Replacement]
Writing
Source Material
Lyricist
Billy Aronson News
Pinch 'N' Ouch Theatre Presents RENT
by A.A. Cristi - May 6, 2022
Pinch 'N' Ouch Theatre will present Jonathan Larson's iconic Pulitzer Prize-winning musical RENT at Atlanta's historic Variety Playhouse on May 27. RENT shaped a generation of audiences and taught us all to measure our life in love. Set in the East Village of New York City, RENT is about falling in love, finding your voice and living for today.
Remote Launches Digital Program to Expand Reach of Theatre to Underserved Communities
by A.A. Cristi - Jul 22, 2021
Remote Theater, a virtual and hybrid performing arts company, has announced the launch of a program to collaborate with regional companies in bringing theater to wider audiences, including communities that have not experienced theater because of limited mobility, safety concerns, and/or costs.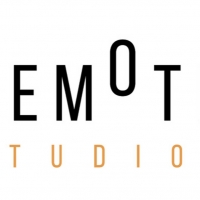 Remote Studios Reincorporates As A Live Cinema Studio
by Stephi Wild - Apr 12, 2021
Remote Theater, a pioneering online performance group born one year ago this month, has relaunched and reincorporated as an online film company to better serve its stakeholders -- artists, audiences, and benefactors.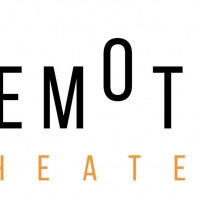 New Virtual Repertory Company To Help Reimagine Theatre For The Post-pandemic World
by Stephi Wild - Mar 30, 2021
Remote Theater, a pioneering new theater company born in the pandemic, has announced a repertory of accomplished theater artists (the Remote Rep) to help reimagine theater for its post-pandemic transformation.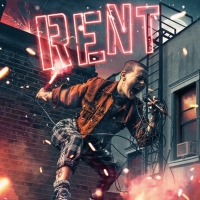 Hope Mill Theatre's RENT Will Return for Live Performances This Summer
by Chloe Rabinowitz - Mar 15, 2021
Hope Mill Theatre has announced that its production of the classic rock musical RENT will play to audiences this summer. After only being able to perform 5 live shows last autumn prior to lockdown, the production will run for a strictly limited season from 6th August to 19th September 2021.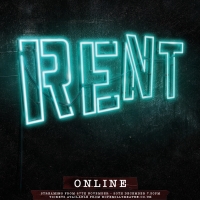 Hope Mill Theatre To Release Tickets To Watch Their Sold-out Production Of RENT Online
by Stephi Wild - Oct 6, 2020
Hope Mill Theatre has announced that after selling-out the live run of their revival of the classic rock musical RENT in only 48 hours, the production will be filmed and broadcast online to a  strictly limited number of viewers.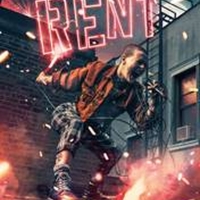 Hope Mill Theatre Announces Its Cast Of RENT
by Stephi Wild - Sep 24, 2020
The cast and full creative team has been announced for Hope Mill Theatre's hotly-anticipated revival of the classic rock musical RENT, directed by Luke Sheppard.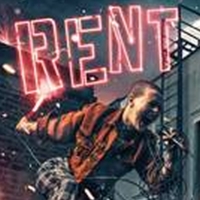 Hope Mill Theatre Confirms RENT Will Play To Socially Distanced Audiences This Autumn
by A.A. Cristi - Sep 15, 2020
Hope Mill Theatre has announced its hotly-anticipated revival of classic rock musical RENT will run to socially distanced audiences this autumn a?" with the 12-strong cast forming a 'bubble' for the duration of the show's run in Manchester.
TheaterWorksUSA Announces its 2019-20 Season
by Julie Musbach - Sep 27, 2019
Creating exceptional, transformative theatrical experiences that are accessible to young and family audiences in diverse communities throughout North America, TheaterWorksUSA announces their 2019-20 season with productions on Broadway, throughout New York City, and 11 productions touring around the United States and Canada.  

THE YOUNG AND THE RESTLESS and More Win 2019 Creative Arts Emmy Awards - Full List!
by Stephi Wild - May 4, 2019
The National Academy of Television Arts & Sciences (NATAS) today announced the winners of the 46th Annual Daytime Creative Arts Emmy Awards. The gala was held at the Pasadena Civic Auditorium in Pasadena, Southern California.
Billy Aronson Videos
STAGE TUBE: RENT Alumni Reunite for BROADWAY SINGS FOR PRIDE
by Stage Tube - Aug 17, 2015
On Monday, June 22, 2015, over 25 company members (Broadway, National, International, Asian World Tour, Regional) of the multiple Tony-award winning musical RENT helped celebrate LGBT pride with a special tribute to Jonathan Larson's contributions to the theater and LGBT communities. On hand were special guest speakers and original RENT creative team members Marlies Yearby (Tony nominee, original RENT choreographer) and Billy Aronson (original RENT collaborator). Watch the Broadway Sings for Pride performance below!
Billy Aronson Frequently Asked Questions
How many shows has Billy Aronson written?
Billy Aronson has written 1 shows including Rent (Source Material).