Latest News on Bilal Dardai
Bilal Dardai News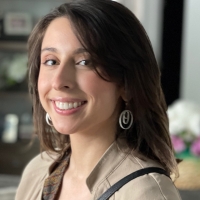 Amelia Ablan Joins Lifeline Theatre As Production Manager
by A.A. Cristi - Jun 15, 2021
​​​​​​​Lifeline Theatre welcomes Amelia Ablan to her new staff position as Production Manager, beginning June 2021. Reporting directly to Artistic Director Ilesa Duncan and Managing Director Allison Cain, Ablan will be responsible for overseeing the production processes for the company, collaborating closely with directors and the Artistic Director to fulfill the production needs for Lifeline's future live and digital programming.  Ablan succeeds Jennifer McClendon, who served as Production Manager since 2016, now heading to Providence, Rhode Island to Trinity Repertory Company as their new Producing Director.
THE MANDALA OF SHERLOCK HOLMES Announced for Audio Book-It
by A.A. Cristi - May 11, 2021
Written by one of Tibet's most prolific activists and authors, Jamyang Norbu (he/him), this Holmesian pastiche marks artistic director Gus Menary's (he/him) Audio Book-It directorial debut.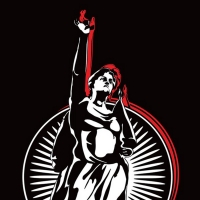 46 PLAYS FOR AMERICA'S FIRST LADIES to be Presented by Forward Theater
by Chloe Rabinowitz - Apr 19, 2021
As part of a rolling world premiere, Forward Theater Company will present its final production in the 2020-21 season, 46 Plays for America's First Ladies, by Chloe Johnston, Sharon Greene, Genevra Gallo-Bayiates, Bilal Dardai, and Andy Bayiates. The filmed version of the experience will be streaming online May 8th - 23rd.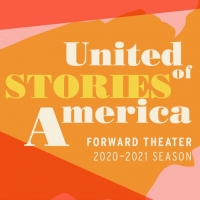 Forward Theater Announces 2020-21 Season, UNITED STORIES OF AMERICA
by Stephi Wild - Sep 20, 2020
Forward Theater Company has announced its 2020-2021 season, UNITED STORIES OF AMERICA.
World Premiere of 45 PLAYS FOR AMERICA'S FIRST LADIES Kicks Off The Neo-Futurists' 2020-2021 Season
by Chloe Rabinowitz - Sep 10, 2020
Innovative Chicago theater company The Neo-Futurists have announced their 32nd Season of programming for 2020-2021, continuing to create and produce new work on a weekly basis despite the restrictions of the COVID-19 pandemic, which has effectively shut down indoor theatrical performances for the rest of the year.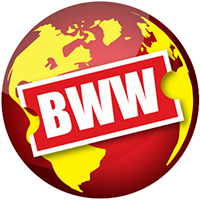 Book-It Repertory Theatre Blends Tradition of Narrative Theatre and Audio Books for Special Season
by A.A. Cristi - Aug 25, 2020
Book-It Repertory Theatre (Book-It) is pleased to announce its 2020-2021 season of online audio dramas, scheduled to begin October 28. For 31 years, Book-It has been transforming great literature into great theatre, and inspiring audiences to read. In this strange and challenging time across the world, Book-It looks forward to a season of much-needed connectivity and creativity.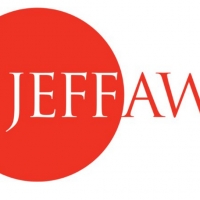 Nominations Announced for the 47th Annual Nonâ€"Equity Jeff Awards
by Chloe Rabinowitz - Apr 28, 2020
With the conclusion of the 2019-2020 Chicago non-Equity theater season, the Jeff Awards announced the nominees for the 47th annual awards for theater excellence that include 120 theater artists across 21 categories.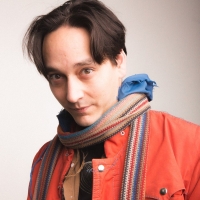 Artistic Leadership Changes Hands At The Neo-Futurist Theater
by Stephi Wild - Dec 19, 2019
Today the Neo-Futurist Theater announced that Artistic Director Kurt Chiang will step down from his role as the leader of Chicago's premiere experimental theater company to make way for new leadership in early 2020. Neo-Futurist Ensemble Member Kirsten Riiber will succeed Chiang as Artistic Director. Chiang will continue his role as a Neo-Futurist Ensemble Member.
Rivendell Theatre Ensemble Announces 2020 Season
by Chloe Rabinowitz - Dec 9, 2019
Rivendell Theatre Ensemble announces its 2020 Season including the World Premieres of The Tasters by Meghan Brown, directed by RTE member Devon de Mayo and Spay by Madison Fiedler and directed by RTE member Hallie Gordon, as well as 45 Plays for America's First Ladies by Chloe Johnston, Sharon Greene, Genevra Gallo-Bayiates, Bilal Dardai, and Andy Bayiates, in a co-production with Chicago's The Neo-Futurists. All productions will be performed at Rivendell Theatre Ensemble, 5779 N. Ridge Avenue in Chicago.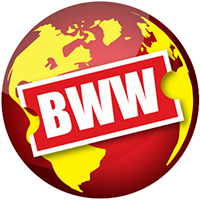 The Neo-Futurists' Annual Fundraiser Returns in December
by Stephi Wild - Oct 31, 2019
Closing out its 30th anniversary season, The Neo-Futurist Theater announces the return of its annual fundraising campaign, TIW24: A Fundraiser for The Neo-Futurist. The six-week campaign, which launches November 3rd, has a $30,000 goal to raise funds for the theater to continue its three-decade dedication of bringing innovative, personal narrative-driven theater to its stages. Its flagship show, The Infinite Wrench has generated more than 10,800 plays since its 2016 inception and is The Neo-Futurists ongoing and ever-changing attempt to shift the conventions of live performance and speak to those unreached or unmoved by traditional theater. During the campaign, the theater will produce different iterations of The Infinite Wrench, including a special one-night-only performance written, curated, rehearsed and performed by ensemble members in a 24-hour period.