Latest News on Bennyroyce Royon
Stage Credits
  [US Tour]
Lincoln Center National Tour, 2016
Ensemble [Replacement]
  [Broadway]
Lincoln Center Theatre Broadway Revival, 2015
Ensemble
  [Off-Broadway]
Return Engagement [Off-Broadway], 2013
Performer
Stage
Performances
  [US Tour]
Lincoln Center National Tour, 2016
Ensemble [Replacement]
  [Broadway]
Lincoln Center Theatre Broadway Revival, 2015
Ensemble
  [Off-Broadway]
Return Engagement [Off-Broadway], 2013
Performer
Bennyroyce Royon Biography
Broadway: The King and I





Bennyroyce Royon News
Ballet Hispánico School Of Dance Announces Summer Programs
by Chloe Rabinowitz - Jan 27, 2022
Ballet Hispánico has announced its School of Dance 2022 summer programs. With programs ranging from early childhood classes through professional studies and professional development for teachers, the Ballet Hispánico School of Dance has multi-cultural and multi-disciplinary dance training for dancers of all ages.
10,000 Dreams: Virtual Choreography Festival Will Highlight Asians in Dance
by Stephi Wild - May 2, 2021
10,000 Dreams: Virtual Choreography Festival will highlight Asians in dance. The festival is being held by Final Bow for Yellowface, an organization dedicated to eliminating offensive Asian stereotypes in dance.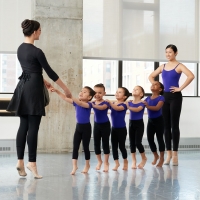 Ballet Hispanico School of Dance Announces In-Person and Virtual Summer Sessions
by Chloe Rabinowitz - Apr 15, 2021
Ballet Hispánico has announced its in-person and virtual summer student programs. With early childhood summer camps, a summer boot camp for beginner and intermediate level students, a three-week pre-professional training intensive, and emerging professional artist workshop, the Ballet Hispánico School of Dance has summer offerings for dancers of all ages through adult.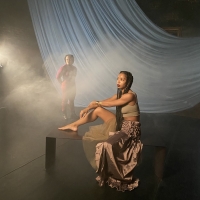 Adriane Lenox to Host Talkback for Royal Family Productions' SEE HER
by Chloe Rabinowitz - Feb 10, 2021
Royal Family Productions has announced a special talkback with the creative team of See Her, moderated by Tony Award winner Adriane Lenox. The talkback will take place Sunday, February 28th at 2pm.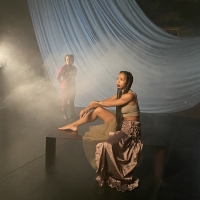 Royal Family Productions Presents SEE HER by Iman Schuk
by Chloe Rabinowitz - Jan 15, 2021
Royal Family Productions has announced the kick-off of their second annual Female+ Forward Festival with See Her, a new cinematic theatrical piece written by one of last year's FFF playwrights, Iman Schuk (This Open Earth).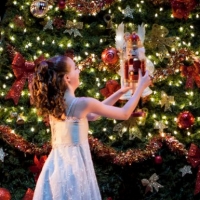 Evergreen City Ballet Presents A New Way To Experience THE NUTCRACKER
by A.A. Cristi - Nov 18, 2020
Evergreen City Ballet reimagines the Nutcracker experience with an exciting at-home dance film available to watch from anywhere.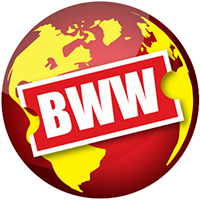 Survey Reveals 75% of Washington Arts Organizations Will Exhaust Operating Funds by November 2020
by A.A. Cristi - Sep 3, 2020
A survey conducted by 4Culture and 13 Washington state-based partner organizations finds that operating budgets for Washington's arts and culture sector will run out much earlier than anticipated. Of the 483 arts and culture organizations surveyed in Washington state, 75% report they will have depleted their operating budget by the end of November 2020.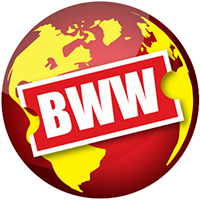 Ballet Hispánico's B Unidos Video Series Continues In July and August
by Stephi Wild - Jul 15, 2020
Ballet Hispánico continues B Unidos, its video series, with Watch Parties in July and August 2020.
Ballet Hispanico 2019's Season At The Joyce Theater Includes Two World Premieres and More
by Stephi Wild - Jan 29, 2019
Ballet Hispánico, America's leading Latino dance organization, brings its bold and eclectic brand of contemporary dance to The Joyce Theater with two world premieres from March 26-31, 2019. Tickets start at $10 and are available for purchase in person at The Joyce Theater Box Office by calling JoyceCharge at 212-242-0800 or online at www.Joyce.org.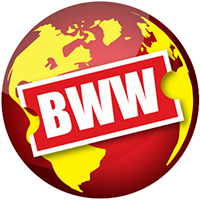 The Joyce Theater Announces Spring/Summer 2019 Season
by A.A. Cristi - Dec 14, 2018
Linda Shelton, Executive Director of The Joyce Theater Foundation, announced today the New York City dance organization's programming for its Spring/Summer '19 season. Featuring a host of New York and world premieres, as well as iconic works from lauded companies, The Joyce Theater fulfills its mission of promoting the richness and variety of the performing arts to embrace the entire spectrum of movement styles and traditions. the upcoming Joyce season is poised to deliver engaging pieces for dance aficionados and newcomers alike.
Bennyroyce Royon Videos
BWW TV: Hoon Lee Takes the Throne in Broadway's THE KING AND I; Watch Highlights!
by BroadwayWorld TV - Oct 27, 2015
On Tuesday, September 29, immediately upon completion of filming his starring role on the fourth season of the Cinemax series 'Banshee,' Hoon Lee joined Tony winner Kelli O'Hara and the company, assuming the role of The King, which was originated for this production by Tony Award nominee Ken Watanabe. Lee replaced Jose Llana. Below, BroadwayWorld brings you highlights of Lee in the role below!
Bennyroyce Royon Frequently Asked Questions
How many Broadway shows has Bennyroyce Royon been in?
Bennyroyce Royon has appeared on Broadway in 1 shows.
How many West End shows has Bennyroyce Royon been in?
Bennyroyce Royon has not appeared in the West End