Stage Credits
  [US Tour]
US Revival Tour, 2019
Mungojerrie [Replacement]
Ben Sears News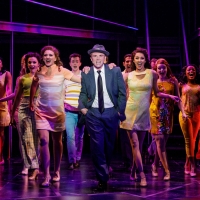 CATCH ME IF YOU CAN Opens At The REV Theatre Company
by A.A. Cristi - Jun 8, 2022
The REV Theatre Company opens its inaugural production of the 2022 Season - Catch Me If You Can. The show runs June 8-28 at the Merry-Go-Round Playhouse in Auburn, NY.
The REV Theatre Company Announces Cast & Creatives for Production of CATCH ME IF YOU CAN!
by Marissa Tomeo - May 15, 2022
The REV Theatre Company has announced the cast and creative team for its inaugural production of the 2022 Season – Catch Me If You Can.
BWW Review: With FAREWELL TO THE WEST at 54 Below Jonathan Savage Promises a Bright Future For Cabaret
by Stephen Mosher - Jan 19, 2022
With his solo show debut, Jonathan leaves it all on the stage, from his stories to his songs, from his art to his heart.
BWW Review: CATS at Shubert Theatre
by Sean Fallon - Mar 6, 2020
While I have heard wonderful things about the musical CATS and about the Shubert Theatre in New Haven, CT, I had never experienced either until March 5, 2020, when both far exceeded my expectations when I saw this musical masterpiece phenomenally performed by an extraordinary cast, to a packed audience representing numerous demographics, leaving us all united with an amazing memory of such an incredible theatrical experience!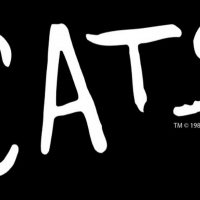 CATS Comes to The Fabulous Fox Theatre This April
by A.A. Cristi - Feb 24, 2020
Producers announced casting for the North American tour of the first ever Broadway revival of CATS. The multi-year tour launched at Providence Performing Arts Center on January 22, 2019 and will play 40+ cities during its multi-year tour, including the Fabulous Fox Theatre from April 7-19.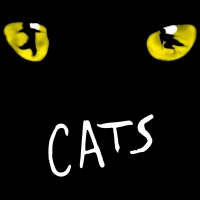 BWW Review: CATS Lets the Memory Live Again in Jackson
by Juliana Asbill - Feb 17, 2020
"Are you blind when you're born? Can you see in the dark?" According to iconic lyrics by Richard Stilgoe for one of Andrew Lloyd Webber's hit shows, Jellicles are and Jellicle do! The national tour of the megamusical phenomenon, Cats, stopped at Thalia Mara Hall in Jackson, Mississippi as a part of the Broadway in Jackson series presented by Trustmark on February 13th and 14th to show audience members exactly what the lives of Jellicle cats look like, specifically on the night of the all-important Jellicle Ball.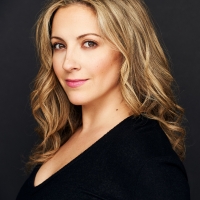 Adam Vanek, McGee Maddox and More to Star in CATS National Tour Alongside Donna Vivino; New Casting Announced
by Chloe Rabinowitz - Jan 22, 2020
The Jellicle Cats include Adam Vanek as 'Alonzo,' McGee Maddox as 'Bill Bailey/Rum Tum Tugger,' Elyse Collier as 'Bombalurina,' Jordan Betscher as 'Cassandra,' Maurice Dawkins as 'Coricopat,' Alexa Racioppi as 'Demeter,' Donna Vivino as 'Grizabella,' Annemarie Rosano as 'Jellylorum,' Dani Goldstein as 'Jennyanydots,' PJ DiGaetano as 'Mistoffelees,' Ben Sears as 'Mungojerrie,' Zachary S. Berger as 'Munkustrap,' Timothy Gulan as 'Peter/Bustopher Jones/Asparagus,' Brayden Newby as 'Plato/Macavity,' Brett Michael Lockley as 'Pouncival,' Adriana Negron as 'Rumpleteazer,' Nevada Riley as 'Sillabub,' Giovanni DiGabriele as 'Skimbleshanks,' Melody Rose as 'Tantomile,' Cameron Edris as 'Tumblebrutus,' Adam Richardson as 'Victor/Old Deuteronomy,' Caitlin Bond as 'Victoria,' along with Erin Chupinsky, Alex Dorf, Devin Hatch, Madison Mitchell, Nathan Patrick Morgan, Charlotte O'Dowd, Austin Joseph Reynolds, Zachary Tallman, Tricia Tanguy and Loretta Williams.