Latest News on Arinze Kene
Stage Credits
  [Off-Broadway]
Off-Broadway Production, 2023
Performer
  [West End]
Young VIc Revival, 2019
Biff Loman
  [West End]
London Production at Trafalgar Studios, 2018
Performer
Writing
Author
Arinze Kene News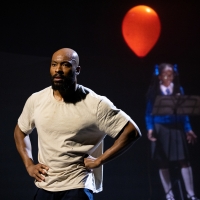 Review Roundup: Arinzé Kene's MISTY Opens at The Shed
by Review Roundups - Mar 10, 2023
Read the reviews for Arinzé Kene's Misty at The Shed.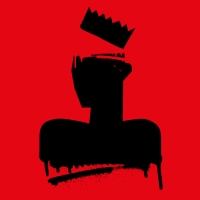 English Touring Theatre Announces MACBETH & More for 2023
by Chloe Rabinowitz - Feb 9, 2023
ETT (English Touring Theatre) has announced their new production of Shakespeare's Macbeth, and further programming for 2023.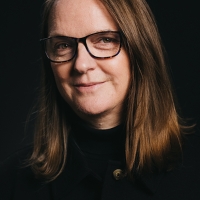 Brigid Larmour Steps Down as Watford Palace Theatre's Artistic Director and CEO
by Stephi Wild - Dec 14, 2022
Brigid Larmour has announced she will be stepping down from her role as Artistic Director and Chief Executive of Watford Palace Theatre in Spring 2023. 
Watford Palace Theatre Announces Spring 2023 Season
by Stephi Wild - Nov 15, 2022
​​​​​​​Comedy, children's shows and adaptations of classics are the flavour of Spring 2023 at Watford Palace Theatre. Learn more about the full upcoming lineup of shows here!
BEAUTY AND THE BEAST Comes to Watford Palace Theatre Next Month
by Stephi Wild - Nov 7, 2022
The Watford Palace Theatre panto has been bringing Christmas cheer to audiences since 1908 (oh yes it has!), this year reuniting the team behind last year's smash hit Dick Whittington and His Cat.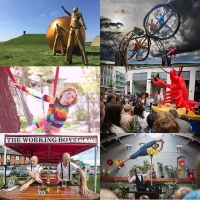 IMAGINE WATFORD 2022 Arts Festival Kicks Off 16 July
by A.A. Cristi - Jun 14, 2022
Watford's annual open-air performance festival returns on Saturday 16 July where audiences can witness  the high street transformed into a giant marble run adventure, make friends with a tropical island castaway and  his pet lobster, be astounded by a 7-metre-high dance performance, party with Bhangra and Brass music, and  more.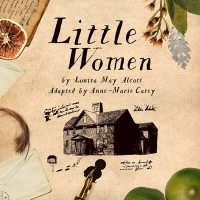 LITTLE WOMEN Comes to Watford Palace Theatre and Pitlochry Festival Theatre This Year
by Stephi Wild - Jun 7, 2022
Pitlochry Festival Theatre and Watford Palace Theatre are set to join forces this summer to stage the première of Anne-Marie Casey's new adaptation of Louise May Alcott's much loved tale Little Women.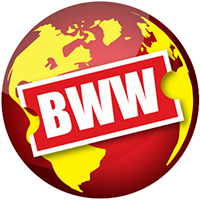 The Gate Theatre Announces Four New Associate Artists
by Stephi Wild - May 31, 2022
The Gate Theatre announced today the addition of four new Associate Artists to join the company from June 2022.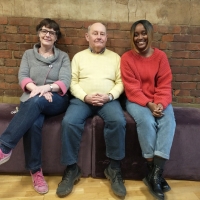 Watford Palace Theatre Announce New Chair and Co-Deputy Chairs Of The Board
by Stephi Wild - Feb 2, 2022
John Hunt has been elected Chair of the Board of Trustees, supported by Carol Lingwood and Kenny Rebecca Dada as Deputies.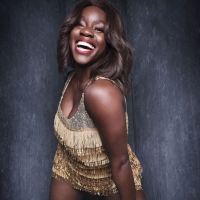 Photos: West End Stars Launch Theatre Ticket Offer Under Piccadilly Lights Display
by Chloe Rabinowitz - Dec 7, 2021
The Mayor of London, Sadiq Khan, renowned photographer Rankin and stars from the West End gathered in Piccadilly Circus today (Tuesday 7 December), as the famous Piccadilly Lights were lit up with striking portraits of people behind London's world-leading theatreland.
Arinze Kene Videos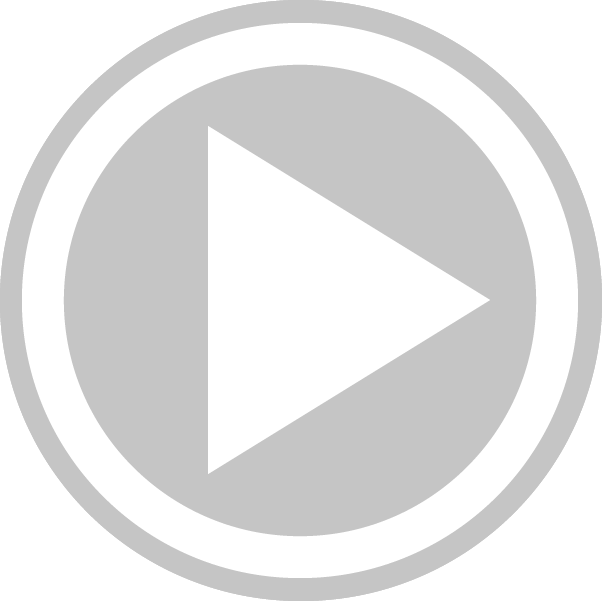 VIDEO: Netflix Film BEEN SO LONG Starring Michaela Coel Premieres 10/26, Watch The Trailer Here
by Stage Tube - Oct 1, 2018
Romance, rage and revenge. BEEN SO LONG is a neon soaked, modern day romance set on the streets of London's Camden Town. We follow Simone (Michaela Coel), a dedicated single mother who, on a rare night on the town is charmed by a handsome yet troubled stranger, Raymond (Arinze Kene); igniting old and new feelings. Set against the backdrop of an ever-changing city, BEEN SO LONG is a musical with a fresh take on love, life and moving on. The film begins streaming 10/26.
Arinze Kene Frequently Asked Questions
How many Broadway shows has Arinze Kene been in?
Arinze Kene has not appeared on Broadway.
How many West End shows has Arinze Kene been in?
Arinze Kene has appeared on London's West End in 2 shows.
What was Arinze Kene's first West End show?
Arinze Kene's first West End show was Misty which opened in 2018
How many shows has Arinze Kene written?
Arinze Kene has written 1 shows including Misty (Author).
What is Arinze Kene next theatre project?
Arinze Kene's next show will be Misty which opens on 3/8/2023 on Off-Broadway.