Latest News on Anthony Diaz
Anthony Diaz News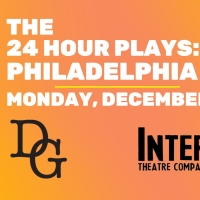 THE 24 HOUR PLAYS to Premiere in Philadelphia This Month
by Chloe Rabinowitz - Dec 2, 2022
On Monday, December 12, The 24 Hour Plays will premiere in Philadelphia for the first time, featuring artists from across the city's vibrant performing arts community.
The Broadway Cruise to Set Sail From New York to Bermuda
by Chloe Rabinowitz - Jun 21, 2022
Ahoy all Broadway fans! Join your favorite stars of the theatre and creative luminaries for the inaugural sailing of The Broadway Cruise, heading from New York City to Bermuda, March 31 – April 5, 2023.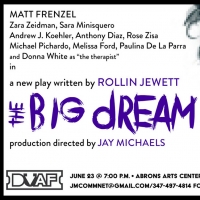 Rollin Jewett's THE BIG DREAM to be Presented at The Downtown Urban Arts Festival
by Chloe Rabinowitz - Jun 1, 2021
The Downtown Urban Arts Festival will enter The Twilight Zone with the premiere of genre play- and screenwriter, Rollin Jewett's latest play, THE BIG DREAM, JUNE 23 @ 7:00 p.m. at the Abrons Arts Center, 466 Grand St, NYC.
Danny Wimmer Presents & Sixthman Announce Five-Day Rock Cruise
by Sarah Jae Leiber - Dec 22, 2020
The best in rock festivals on land meet the kings of rock at sea as Danny Wimmer Presents and Sixthman are proud to announce a new partnership in 2022, combining the signature world class talent and unrivaled immersive festival experiences both companies have pioneered in their combined decades in business.
Sixthman Postpones Remaining 2020 Festivals
by Kaitlin Milligan - May 14, 2020
In light of recent global events due to the unprecedented Covid-19 situation, Sixthman, the global leader in destination vacation festivals, regretfully announces the postponement of all remaining 2020 festivals.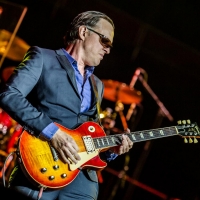 Joe Bonamassa's 2020 Mediterranean Sailing of 'Keeping the Blues Alive at Sea' Postponed to 2021
by Kaitlin Milligan - May 13, 2020
Guitar legend Joe Bonamassa, in conjunction with partners Keeping The Blues Alive Foundation and Sixthman have postponed Keeping The Blues Alive at Sea Mediterranean II into next year.
John Prine Returns to Dominican Republic for All The Best Festival
by Kaitlin Milligan - Jan 27, 2020
Two-time GRAMMY Award winning singer-songwriter and recent Recording Academy Lifetime Achievement Award recipient John Prine has once again partnered with Sixthman, the industry leader in music festivals at sea & resorts, for the next installment of All The Best festival. All The Best is a four-day celebration of amazing music and community at the world class Breathless + Now Onyx Resorts in Punta Cana, Dominican Republic taking place November 16 - 20, 2020.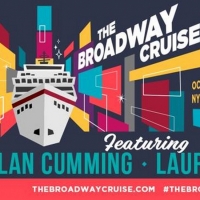 BWW Interview: Sixthman Talks the 'Broadway Cruise' with Alan Cumming and Laura Benanti
by Kaitlin Milligan - Dec 19, 2019
Since 2001, Sixthman has set the stage for moments that make life rock, serving more than 250,000 guests on unforgettable vacations at sea with their favorite bands and brands. These carefully curated, intimate events bring non-stop performances, artist collaborations and a truly immersive experience that celebrates community and changes expectations of what a vacation should be.
Arizona Theatre Company Artistic Associate Will Present the First Public Reading Of New Play
by Stephi Wild - Nov 11, 2019
The first public reading of the new play, how to make an American Son,by Arizona Theatre Company (Sean Daniels, Artistic Director; Billy Russo, Managing Director) Artistic Associate and playwright christopher oscar peña, is at 6 p.m., Monday, Nov. 18 at the Arizona State University Performing and Media Arts Building (APMA), Room 131. Parking is free in the lot on the corner of Rural and University.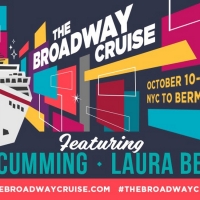 THE BROADWAY CRUISE To Sail From NY To Bermuda Next October!
by A.A. Cristi - Oct 24, 2019
Calling all Broadway fans! Join your favorite Broadway stars and creative luminaries for the inaugural sailing of The Broadway Cruise, heading from New York City to Bermuda, October 10-14, 2020.