Latest News on Alan Menkin
Alan Menkin News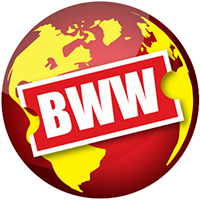 Palo Alto Players Announces 2022-23 Season
by Stephi Wild - Mar 29, 2022
Palo Alto Players, the Peninsula's first theatre company, announces its 92nd season titled FULL SPEED AHEAD, and it's packed with stories the whole family can enjoy. The 2022-23 line-up, beginning August 2022, was first unveiled at online event on Sunday, March 27th by Artistic Director Patrick Klein.
SISTER ACT Comes to Redhouse Arts Center Next Month
by Stephi Wild - Nov 15, 2021
The show will be directed by Newly Appointed Redhouse Artistic Director Temar Underwood with choreography by Stephfond Brunson. As the first show of the season and the first live experience, Redhouse looked to choose a show that was joyful, fun and celebratory with an eye towards diversity and inclusion.
Joel Grey to Host Theater Hall of Fame 50th Anniversary Ceremony
by Chloe Rabinowitz - Nov 5, 2021
Joel Grey has been announced as the host for the 50th annual Theater Hall of Fame for Lifetime Achievement in the American Theater induction ceremony. The ceremony will take place on November 15, 2021 at the Gershwin Theatre.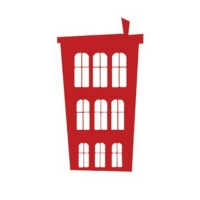 Redhouse Arts Center Announces 2021-2022 Theatre Season
by Chloe Rabinowitz - Apr 22, 2021
Redhouse Arts Center's 2021-22 Main Stage Season has been announced, featuring the remounting of a previously cancelled show. With every production this season, Redhouse will utilize its versatile theatre space not only treat audiences to a thrilling theatre experience but allow for social distancing and a safe return back to live theater.
MY 80 YEAR OLD BOYFRIEND And More Announced For Arizona Theatre Company Mainstage Season
by A.A. Cristi - Feb 6, 2020
Arizona Theatre Company will launch its 54th season with Artistic Director Sean Daniel's first fully chosen six-play Main Stage lineup complemented by additional co-productions, nine exciting and innovative local and national collaborations and partnerships and numerous new-work development programs.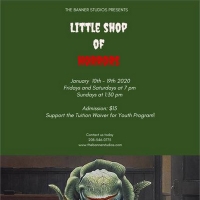 BWW Review: LITTLE SHOP OF HORRORS at The Banner Studios
by Jessa moore - Feb 1, 2020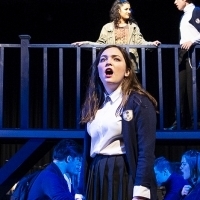 BWW Interview: Kyle Holmes And David Taylor Gomes Speak About Their Original Musical, RANKED, And Its One-Night-Only Encore CONCERT AT THE CREST THEATRE
by Courtney Symes - Jun 5, 2019
When David Taylor Gomes and Kyle Holmes set out to write an original musical for their students at Granite Bay High School, they never could have foreseen the impact their work would have on high schools across the nation. Students are reacting to having their voices heard, and the effect is monumental. People are clamoring to see and produce Ranked: A New Musical, which deals with the pressures that teenagers face today in maintaining grades, social status, and their fight to get into the college of their choice. Due to the popularity of Ranked, they decided to bring the original cast together for one more night to perform the show in concert style at The Crest Theatre. Broadway World Sacramento spoke to Holmes and Gomes about the making of Ranked and what we can expect in the future.
Photo Flash: Hale Centre Theatre Presents NEWSIES
by A.A. Cristi - Jun 4, 2019
Opening for its first time at the Hale Centre Theatre in Gilbert is the high-spirited Broadway hit musical Newsies! Playing now through June 29th, 2019. Directed and Choreographed by Cambrian James, with Musical Direction by Elizabeth Spencer. Newsies is a major hit and Tony award-winning musical with book by Harvey Fierstein, music by Alan Menkin, and lyrics by Jack Feldman. Based on the 1992 musical film of the same name, which was inspired by the real life New York City Newsboys Strike of 1899.
Photo Flash: A Loverly First Look at Danny Burstein & Christian Dante White in MY FAIR LADY!
by Nicole Rosky - Jan 17, 2019
Earlier this month, six time Tony nominee Danny Burstein and Christian Dante White  assumed the role of Alfred P. Doolittle and Freddy Eynsford-Hill in Lerner & Loewe's My Fair Lady, directed by Bartlett Sher, at the Vivian Beaumont Theater (150 West 65 Street). Check out a first look at the duo in action below!

BWW Interview: Theresa Walker, Timothe Bittle, And Alicia McGinty of A CHRISTMAS CAROL at Dutch Apple Dinner Theatre
by Andrea Stephenson - Nov 14, 2018
The classic novel A Christmas Carol by Charles Dickens is a holiday favorite. Whether in book form, as a film, or on the stage, the story of Ebenezer Scrooge and Bob Cratchit never fails to tug at the heart-strings and remind us about the things that are really important. Scrooge is helped along his journey from heartless miser to a kind and generous man by the ghosts of Christmas present, past, and future. A Christmas Carol opens at Dutch Apple Dinner Theatre on November 15th, and we had a chance to hear about the production from Theresa Walker, Timothe Bittle, and Alicia McGinty, the ghosts of Christmas past, present, and future, respectively.
Alan Menkin Videos
BWW JR: MIRROR MIRROR Enchants
by Erin Leigh Peck - Mar 30, 2012
There are a few reasons a Broadway lover might be interested in Mirror Mirror, a family-friendly comedy that is more Brothers Grimm than it is Disney. First, Nathan Lane steals the show on more than one occasion, which is no small feat next to Julia Roberts shining as the overly-confident, Evil Queen in one of the best casting decisions of the year (so far). There's an original score by Alan Menkin which manages to support the film beautifully without sucking us back to Disneyland and then there's the whole issue of that OTHER Snow White movie set to be released this year. Remember the year of WILD PARTY?