The Playwrights Realm to Kick Off 2014 INK'D READING FESTIVAL, 5/12
The Playwrights Realm will present the annual INK'D Reading Festival from May 12 through May 15 at The Studio Theatre at Cherry Lane Theatre (38 Commerce Street). The 2014 festival features the plays of Elizabeth Irwin (My Mañana Comes), Lila Rose Kaplan (123), Jason Gray Platt (The There There) and Amelia Roper (Lottie in the Late Afternoon). As previously announced, My Mañana Comes will receive a full production at The Peter Jay Sharp Theater (416 West 42nd Street) from August 26 to September 20, 2014.
The Realm's Writing Fellows program brings together four early-career playwrights and provides them with the creative and professional development resources for developing a script and building a career. The program culminates with the INK'D Reading Festival: highly-produced staged readings of each of the Writing Fellows' plays. The Fellows develop their plays in two workshops over the course of their fellowship period. In both workshops, Fellows works with directors and actors to explore and investigate their plays. In the second workshop, Fellows are given the opportunity to collaborate with both designers and a "design dramaturg," a design advisor who helps illuminate the visual and aural worlds of the pieces. Some of these design elements then come to fruition as part of the INK'D Reading Festival.
Each reading is immediately followed by a reception. Tickets are free and can be reserved at the link below: https://web.ovationtix.com/trs/cal/34234.
The schedule is as follows. All readings begin at 7:30 pm:
MONDAY, MAY 12
The There There
Written by Jason Gray Platt
Directed by G.T. Upchurch
Scenic Design: Carolyn Mraz
Sound Design by Daniel Kluger
Featuring Margaret Colin, Michael Countryman, Tobias Segal, and Phoebe Strole
Summary: K and M meet in college and, over the next forty-five years, they collide over and over. What draws these two people together? Is it the volume of their shared experiences? Or is it the volume of those experiences immortalized on digital media? The There There explores mourning in an age when the line between memory and technology is increasingly fine.
TUESDAY, MAY 13
123
Written by Lila Rose Kaplan
Scenic Design by Carolyn Mraz
Choreography by Wendy Seyb
Directed by Laura Savia
Featuring Lucy DeVito, Jasmine Cephas Jones, Sue Jean Kim, and Bobby Moreno
Summary: When their radical parents are imprisoned, sisters 1, 2 and 3 are sent to live with different foster families. 1 loses herself in history, 2 dances, and 3 videos all of it and more. Family tensions mount when Mom gets out of jail. 123 is a dark, funny drama about a rift between sisters and what it takes to grow up.
WEDNESDAY, MAY 14
Lottie in the Late Afternoon
Written by Amelia Roper
Directed by Liz Carlson
Scenic Design by Carolyn Mraz
Lighting Design by Nick Solyom
Featuring Eric Clem, Miriam Hyman, Jessica Love, Sarah Sokolovic
Summary: Lottie is trying to be a good person. Lottie is trying to be a good friend. Lottie is trying to cook good food, buy nice gifts, say all the right things and read all the important books. Because she's on vacation! And everyone loves vacations! And everyone loves Lottie! She's so fun! All the time! A play about being miserable on vacation.
THURSDAY, MAY 15
My Mañana Comes
Written by Elizabeth Irwin
Directed by José Zayas
Scenic Design by Carolyn Mraz
Sound Design by David M. Lawson
Featuring Carlo Alban, J.J. Perez, Brian Quijada, and Stephen Tyrone Williams
Summary: Plates in, plates out, we need ice, table four needs bread, your tuna tartare is up: this is the life of the back of house at a restaurant. It's not a bad way for four young New Yorkers to spend their days, make their livings, and cling to their dreams. Until management starts to get stingy. But you can count on your co-workers, right? Right? Right?
The Playwrights Realm, helmed by Artistic Director Katherine Kovner and Managing Director Alexander Orbovich, is devoted to supporting emerging playwrights along the journey of playwriting, helping them to hone their craft, fully realize their vision and build meaningful artistic careers. To serve this mission, The Playwrights Realm has produced one Off-Broadway play each year since its founding in 2007, giving ample time and support to every playwright who has joined the Realm. Previous productions by The Playwrights Realm include this season's The Hatmaker's Wife by Lauren Yee, Red-Handed Otter by Ethan Lipton (2012), Crane Story by Jen Silverman (2011), Gonzalo Rodriguez Risco's Dramatis Personae (2010), Christopher Wall's Dreams of the Washer King (2010), Anna Ziegler's Dov and Ali (2009) and Anton Dudley's Substitution (2008). The Playwrights Realm is dedicated to providing comprehensive support to playwrights throughout their creative processes and careers and supplements it's Off Broadway productions with the Page One Residency, Alumni Playwrights Program, Writing Fellows Residency, and New Play Development Pipeline.
For more information, visit www.PlaywrightsRealm.org.
More Hot Stories For You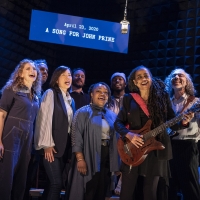 Suzan-Lori Parks' PLAYS FOR THE PLAGUE YEAR to Return to The Public in April 2023

December 2, 2022

After a truncated run as a result of several COVID-19 cases in the company, Suzan-Lori Parks' theatrical concert PLAYS FOR THE PLAGUE YEAR will be returning for an engagement in The Public Theater's Joe's Pub in April 2023.
---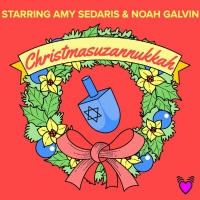 Noah Galvin Will Lead New Meet Cute Audio Series, CHRISTMASUZANNUKKAH

December 2, 2022

Noah Galvin has been cast in Meet Cute's new audio series, Christmasuzannukkah. The cast also includes Amy Sedaris, Danny Tamberelli, Torian Brackett, Eliza Hurwitz, and Olivia Miller.
---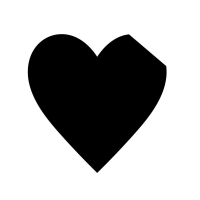 Performance Space New York Announces Spring 2023 Season of its HEALING SERIES

December 1, 2022

Performance Space New York has announced the Spring 2023 season of its Healing Series, the second part of its year-long reflection on the political potency of healing and the role performance plays in it, in the midst of what feels like a momentous shift in art-making to foreground modes and practices of care.
---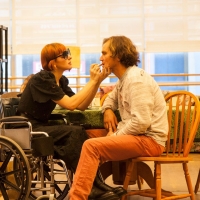 DES MOINES Starring Michael Shannon & More Announces New Preview & Opening Dates

December 1, 2022

Theatre for a New Audience has announced new preview, press, and opening dates for Denis Johnson's Des Moines. Due to the detection of Covid within the Des Moines company, performances November 29 – December 3 have been canceled, with the production now beginning December 4.
---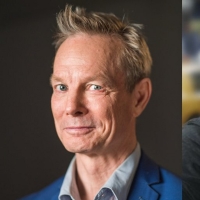 Bill Irwin and John Douglas Thompson to Star in ENDGAME at Irish Repertory Theatre

December 1, 2022

Irish Repertory Theatre has announced two productions to begin its 2023 season. Irish Rep will present Endgame by Samuel Beckett January 25-March 12, 2023, on the Francis J. Greenburger Mainstage, with an opening night set for February 2, 2023.
---