The New Group Announces Full Cast & Creative Team For PEACE FOR MAY FRANCES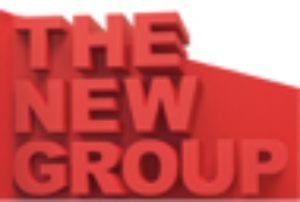 The New Group has announced full casting and creative team for Lily Thorne's Peace for Mary Frances, with Heather Burns, Johanna Day, Natalie Gold, Mia Katigbak, Paul Lazar, Brian Miskell, Melle Powers and J. Smith-Cameron joining, as previously announced, Lois Smith in this world premiere production directed by Lila Neugebauer.
This production includes Scenic Design by Dane Laffrey, Costume Design by Jessica Pabst, Lighting Design by Tyler Micoleau and Sound Design by Daniel Kluger. Previews begin May 8 in advance of an Official Opening Night on Wednesday, May 23. A limited Off-Broadway engagement is slated through June 17 at The Pershing Square Signature Center (The Alice Griffin Jewel Box Theatre, 480 West 42nd Street).
Mary Frances (Lois Smith) has lived a good life; she's ninety years old and ready to die. Born to refugees fleeing the Armenian genocide, her last wish is to die peacefully at home surrounded by her family. Her dream collides with reality as three generations of explosive women flood her small New England home to battle for their family's legacy. Mary Frances must navigate the volatile relationships of the children she raised -- or die trying. Lois Smith returns to the stage in this world premiere production from The New Group, in the role of a tenacious survivor struggling to break the bonds that tie her to this life. Directed by Lila Neugebauer, Lily Thorne's Peace for Mary Frances is a wrenching and caustically funny portrait of an American family in crisis.
Peace for Mary Frances features Heather Burns (Helen), Johanna Day (Franny), Natalie Gold (Rosie), Mia Katigbak (Bonnie), Paul Lazar (Eddie), Brian Miskell (Michael), Melle Powers (Clara) and J. Smith-Cameron (Alice), joining Lois Smith (Mary Frances) in the title role.
This production includes Scenic Design by Dane Laffrey, Costume Design by Jessica Pabst, Lighting Design by Tyler Micoleau and Sound Design by Daniel Kluger. Casting by Judy Henderson, CSA. Production Stage Manager is Valerie A. Peterson.
The New Group's 2017-2018 season launched with the world premiere of Seth Zvi Rosenfeld's Downtown Race Riot, directed by Scott Elliott (November 14 - December 23, 2017). The season continued with Jerry Springer - The Opera, featuring music by Richard Thomas and book & additional lyrics by Stewart Lee and Richard Thomas and choreography by Chris Bailey, directed by John Rando, which received four Lucille Lortel Award nominations including Outstanding Musical and enjoyed an extended run through April 1; and the current production of David Rabe's Good for Otto, extended through April 15, with F. Murray Abraham, Kate Buddeke, Laura Esterman, Nancy Giles, Lily Gladstone, Ed Harris, Charlotte Hope, Mark Linn-Baker, Amy Madigan, Rileigh McDonald, Kenny Mellman, Maulik Pancholy, Rhea Perlman and Michael Rabe, directed by Scott Elliott.
Productions in The New Group's 2017-2018 Season take place at The Pershing Square Signature Center, 480 West 42nd Street.
Tickets for Peace for Mary Frances are on sale now. General playing schedule: Tuesday - Friday at 7:30pm? Saturday at 2:00 & 8:00pm; Sunday at 2:00pm. Regular tickets start at $75. For single ticket purchases, please visit www.thenewgroup.org. Single tickets can also be purchased by calling Ticket Central at (212) 279-4200, or in person at 416 West 42nd Street (12-8pm daily).
The New Group's productions are supported, in part, by public funds from the New York City Department of Cultural Affairs in partnership with the City Council. Programming is made possible by the New York State Council on the Arts with the support of Governor Andrew Cuomo and the New York State Legislature.
The
New Group
(
Scott Elliott
, Artistic Director;
Adam Bernstein
, Executive Director) is an award-winning, artist-driven company with a commitment to developing and producing powerful, contemporary theater. While constantly evolving,
the company
strives to maintain an ensemble approach to all its work and an articulated style of emotional immediacy in its productions. In this way,
The
New Group
seeks a theater that is adventurous, stimulating and most importantly "now," a true forum for the present culture.
The New Group's 2016-2017 season launched with Sweet Charity, choreographed by Joshua Bergasse, directed by Leigh Silverman and starring Sutton Foster, which enjoyed three extensions and received Drama Desk, Drama League and Lucille Lortel Award nominations for Outstanding Revival; and continued with the recent U.S. premiere of Wallace Shawn's Evening at the Talk House, directed by Scott Elliott, featuring Matthew Broderick, Jill Eikenberry, John Epperson, Larry Pine, Wallace Shawn, Claudia Shear, Annapurna Sriram and Michael Tucker; the world premiere of All the Fine Boys, written and directed by Erica Schmidt, with Abigail Breslin, Isabelle Fuhrman, Joe Tippett and Alex Wolff; and the world premiere of Hamish Linklater's The Whirligig, directed by Scott Elliott, with Noah Bean, Norbert Leo Butz, Jon DeVries, Alex Hurt, Zosia Mamet, Jonny Orsini, Grace Van Patten and Dolly Wells.
In summer 2016, The New Group was represented in the West End by the acclaimed production of Jesse Eisenberg's The Spoils, and more recently, by the company's hit production of Sam Shepard's Buried Child, starring Ed Harris and Amy Madigan (November 14, 2016 - March 4, 2017). For his performance, Ed Harris received a 2017 Olivier Award nomination in the Best Actor category. Director Scott Elliott helmed both productions at London's Trafalgar Studios, presented by Lisa Matlin and Adam Speers for Ambassador Theatre Group.
Notable productions include David Rabe's Sticks and Bones, with Holly Hunter and Bill Pullman; Joel Drake Johnson's Rasheeda Speaking, with Tonya Pinkins and Dianne Wiest, helmed by Cynthia Nixon; Jesse Eisenberg's The Spoils, with Jesse Eisenberg and Kunal Nayyar; Ecstasy, This is Our Youth, Aunt Dan and Lemon, Hurlyburly, Abigail's Party, Rafta, Rafta..., The Starry Messenger, A Lie of the Mind, Blood From a Stone, Marie and Bruce, The Jacksonian, Intimacy and many more. the company has received more than 100 awards and nominations for excellence.
The New Group is a recipient of the 2004 Tony Award for Best Musical (Avenue Q). In 2011, The Kid received five Drama Desk nominations and the Outer Critics Award for Outstanding New Off-Broadway Musical. That year, The New Group and Scott Elliott were honored with a Drama Desk Special Award "for presenting contemporary new voices, and for uncompromisingly raw and powerful productions."
The Pershing Square Signature Center, the permanent home of Signature Theatre, is a three-theatre facility on West 42nd Street designed by Frank Gehry Architects to host Signature's three distinct playwrights' residencies and foster a cultural community. The Center is a major contribution to New York City's cultural landscape and provides a venue for cultural organizations that supports and encourages collaboration among artists throughout the space. In addition to its three intimate theatres, the Center features a Studio Theatre, rehearsal studio, a bookstore, and the Signature Café + Bar, open to the public from noon-midnight Tuesdays-Sundays. For more information on renting the Center, please visit www.signaturetheatre.org/rentals.