Photos and Video: Immigrant Arts Coalition Formed at National Yiddish Theatre Folksbiene's Arts Summit; Watch John Leguizamo's Keynote Speech!
At a plenary session today, participants in the first Immigration Arts Summit, conceived and hosted by the National Yiddish Theatre Folksbiene at the Museum of Jewish Heritage on Monday and Tuesday, agreed to formally organize as an Immigrant Arts Coalition, a network of arts organizations and individual artists that produce ethnic-based art from other cultures for New York audiences.
Scroll down for photos and footage of the announcement and the summit, featuring keynote speaker John Leguizamo!
---
Member artists and organizations that serve either diaspora communities or broader mainstream New York audiences, will share advocacy, audience development resources and collaborate on shared programing from time to time. The network will also involve - as affiliates - a number of arts and immigrant advocacy organizations, including New York Foundation for the Arts, the NYC Mayor's Office on Immigrant Affairs, and Local 802 of the American Federation of Musicians.
The Coalition Statement:

The Immigrant Arts Coalition has formed today to recognize the important and ongoing contributions of artists and arts organizations identifying with cultures from all sources and abroad. Member artists and organizations that serve diaspora communities and the wider public in New York will share advocacy, audience development and other resources, and collaborate with ongoing and continuous shared programming, including the second annual Immigration Arts Summit next year, bigger, and better, and taking over the National stage.

We are a network of multi-disciplinary arts organizations and individual artists who recognize that American culture has historically welcomed and absorbed arts from abroad. As a country, we are country of immigrants-with culture and values build upon those shoulders-most of whom we welcome to this country to this country, and they're free to flee adversity and injustice. We, today, welcome all.

We are willing to share with our distinct audiences the countless riches and educational value of the arts from different cultures and different countries, not to mention backgrounds, and to forge a larger mandate for New York culture, the country's culture, and world culture at large- that is inclusive and based on mutual respect.
The founding organizations include the performing arts producers Pan Asian Repertory; Repertorio Español; Irish Repertory Theatre; the Kairos Italy Theater; the Irish Arts Center; National Asian Artists Project, and the Turkish American Repertory Theatre, as well as such museums and cultural organizations as El Museo del Bario; the Museum at Eldridge Street; Israel's Office of Cultural Affairs in the USA, the Museum of Jewish Heritage, and the Cumbe Center for African and Diaspora Dance.
The Tony-nominated and Emmy-winning actor John Leguizamo delivered the Summit's Keynote Address on Monday, July 17. Watch his speech below!
---
The Summit concluded last night, July 18, with a free outdoor concert at Robert F. Wagner Park that featured the pop and R&B recording artist Kimberley Locke, who opened the concert with a performance of a rarely heard musical adaptation of Emma Lazarus's "The New Colossus" composed by Irving Berlin. Scroll down for photos!
Also of note, the National Yiddish Theatre Folksbiene's current production of the Off-Broadway immigration musical "Amerike - The Golden Land" has just been extended until August 20.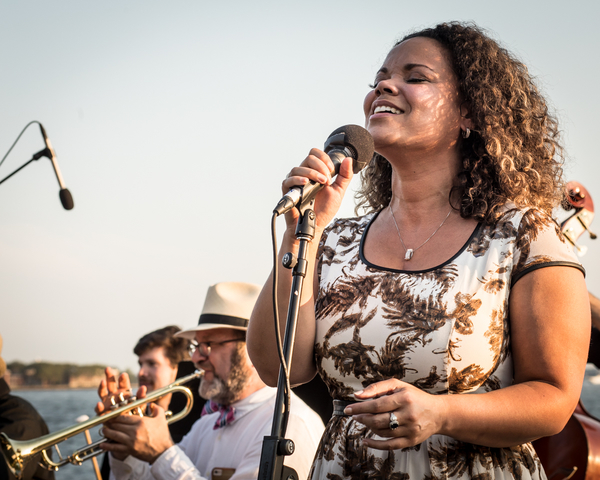 Kimberley Locke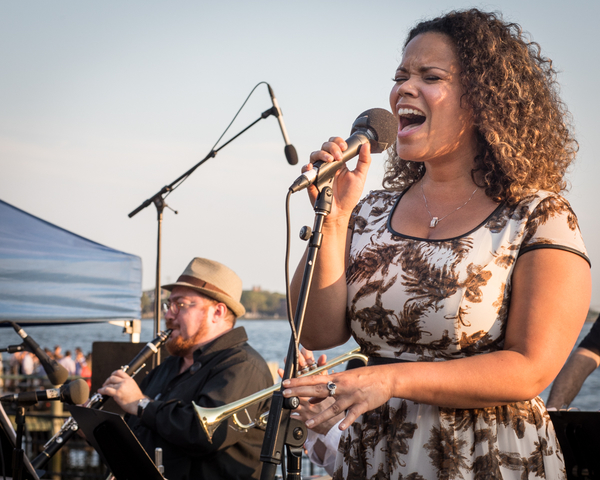 Kimberley Locke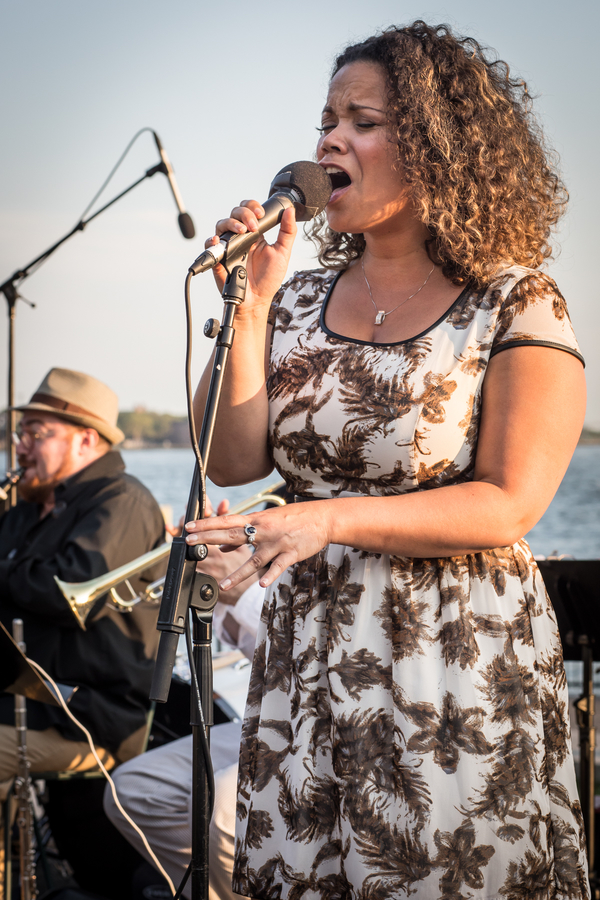 Kimberley Locke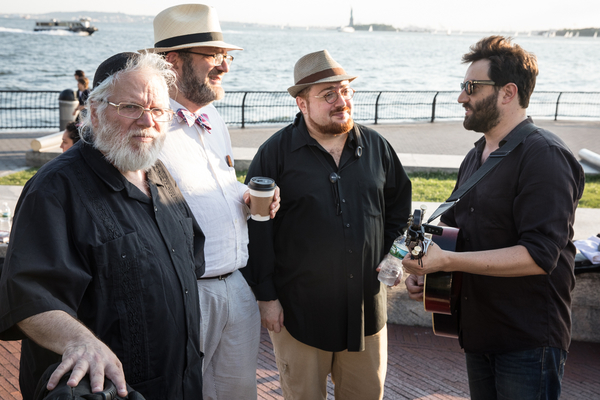 Zalmen Mlotek, Daniel Kahn and company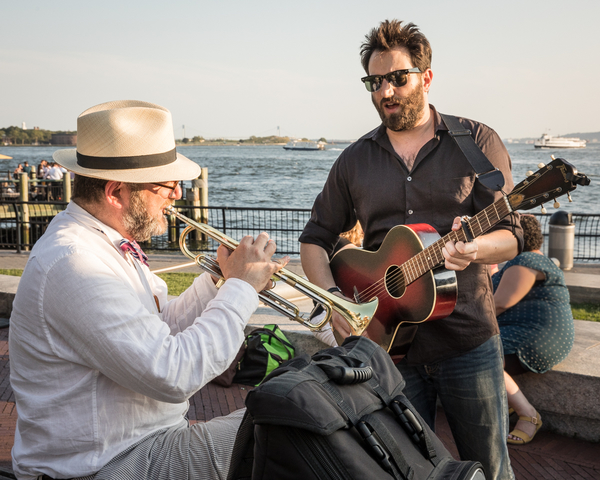 Daniel Kahn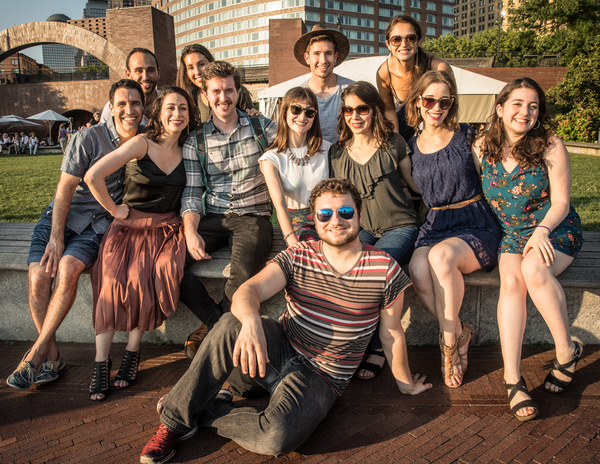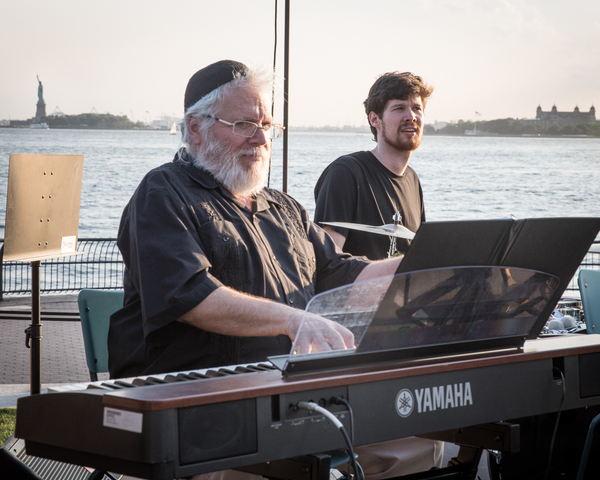 Zalmen Mlotek and company

Zalmen Mlotek and company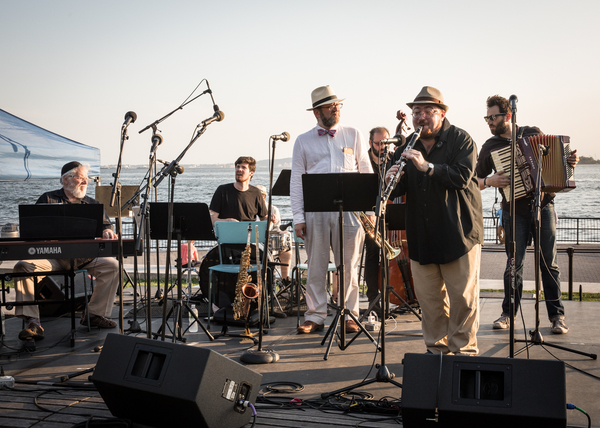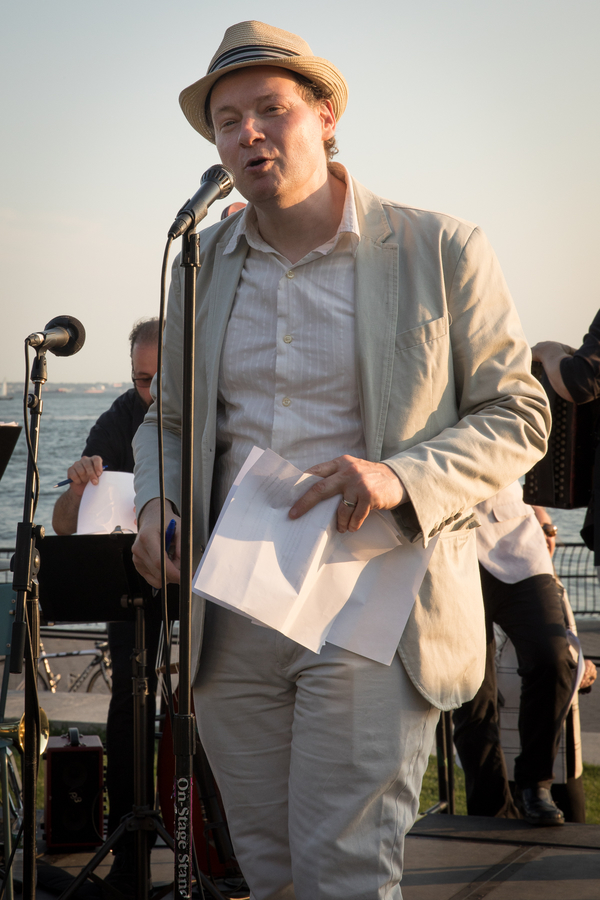 Motl Didner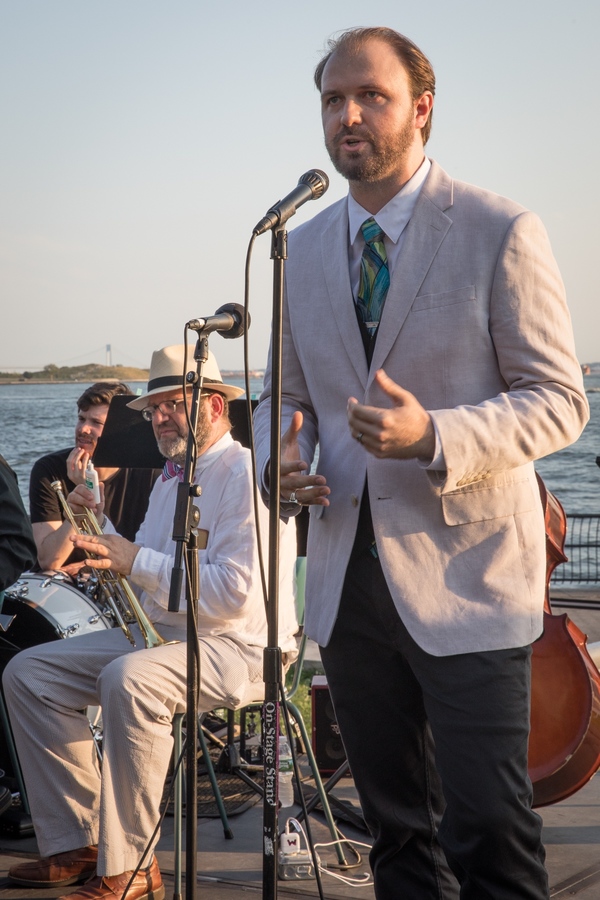 Chris Massimine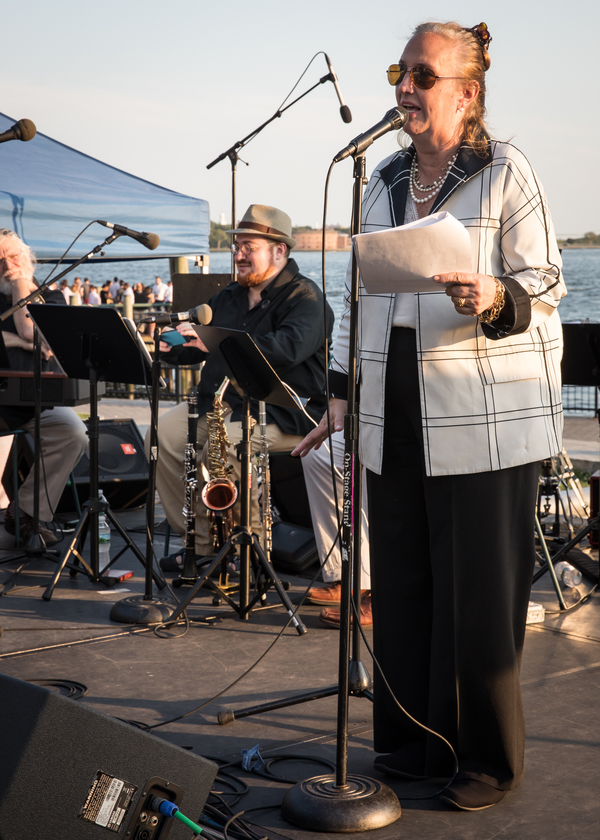 Gale Brewer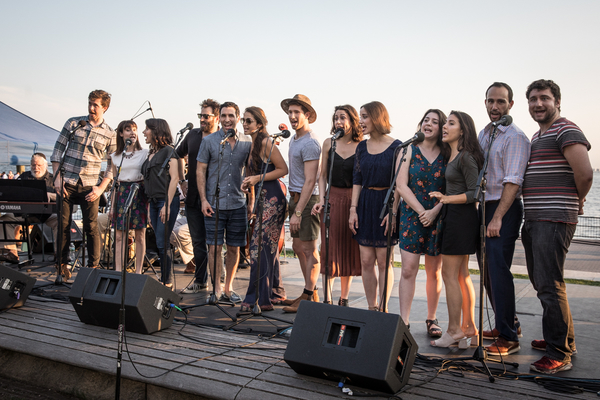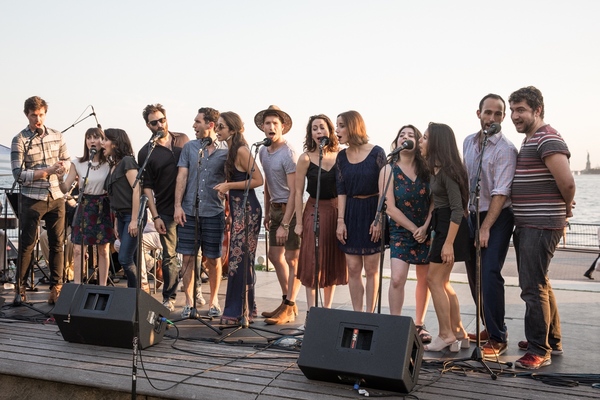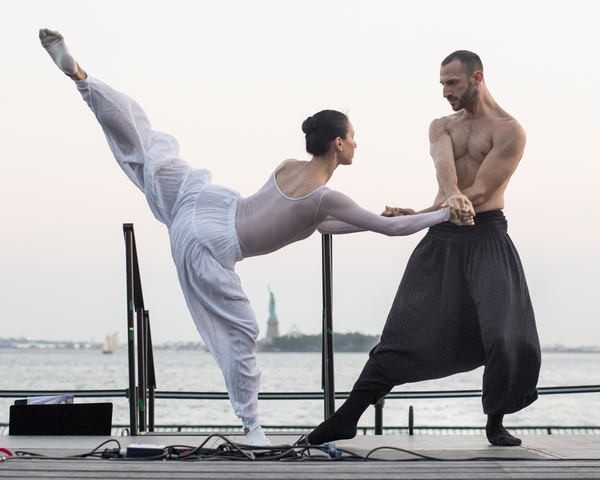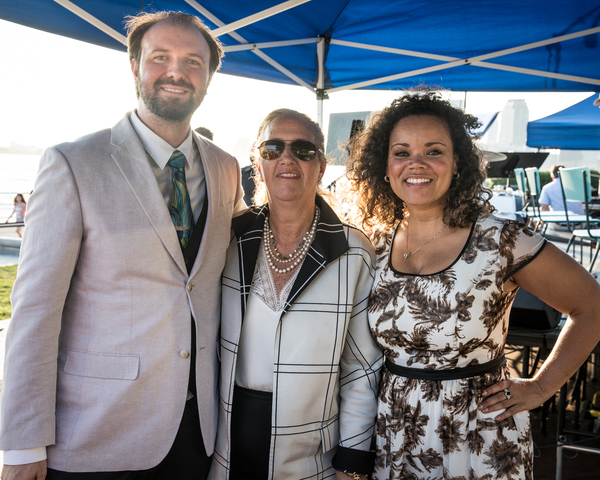 Chris Massimine, Gale Brewer and Kimberley Locke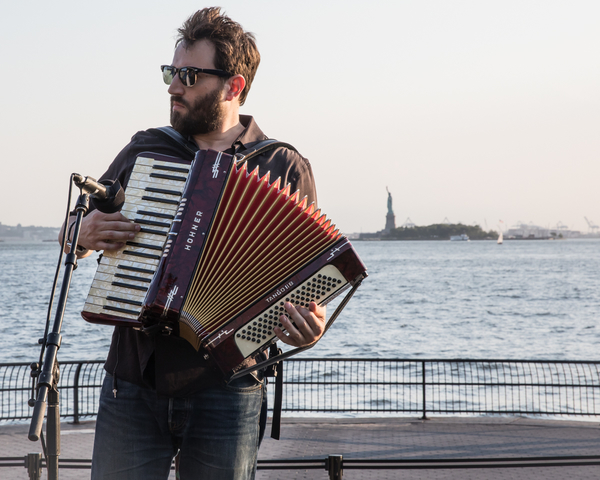 Daniel Kahn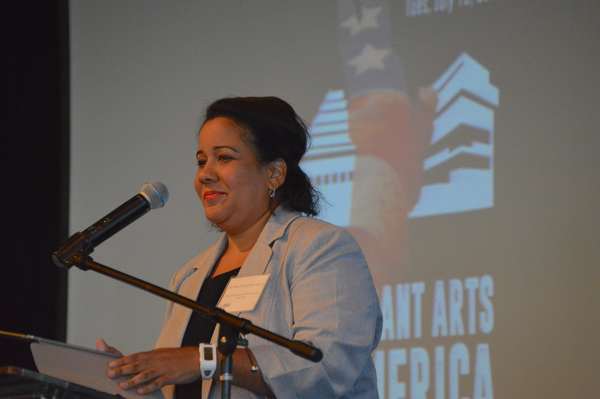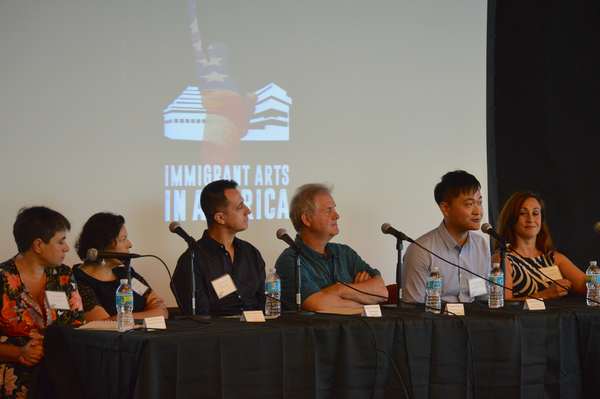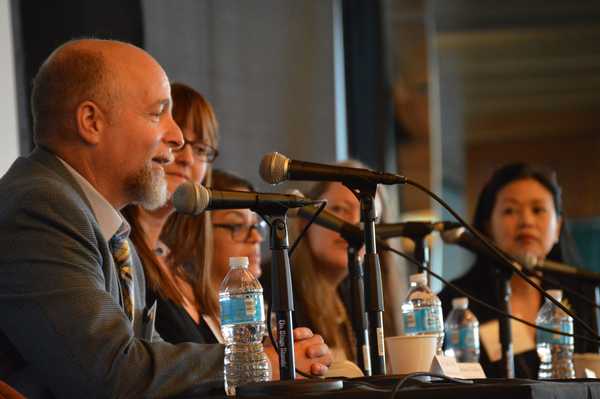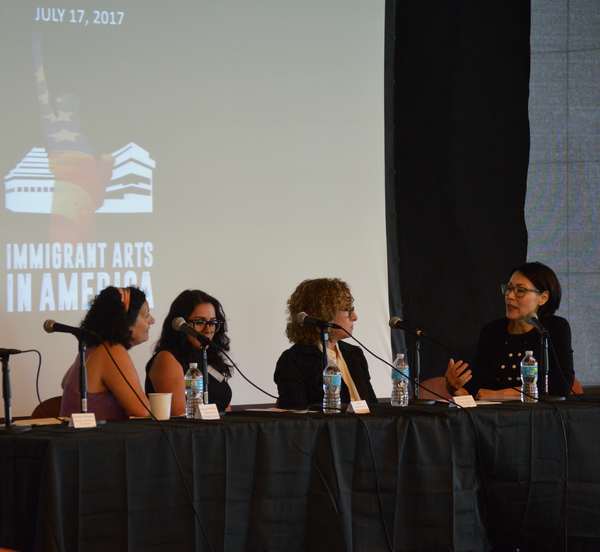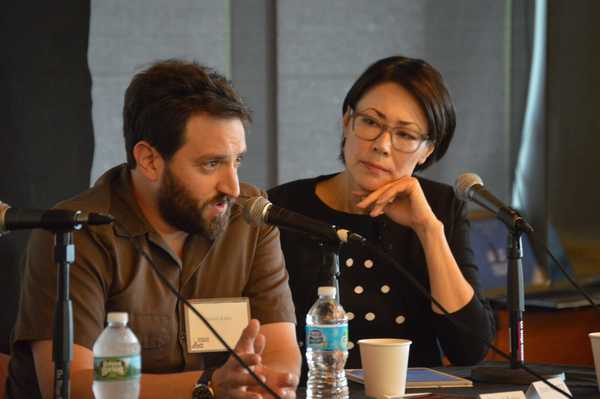 John Leguizamo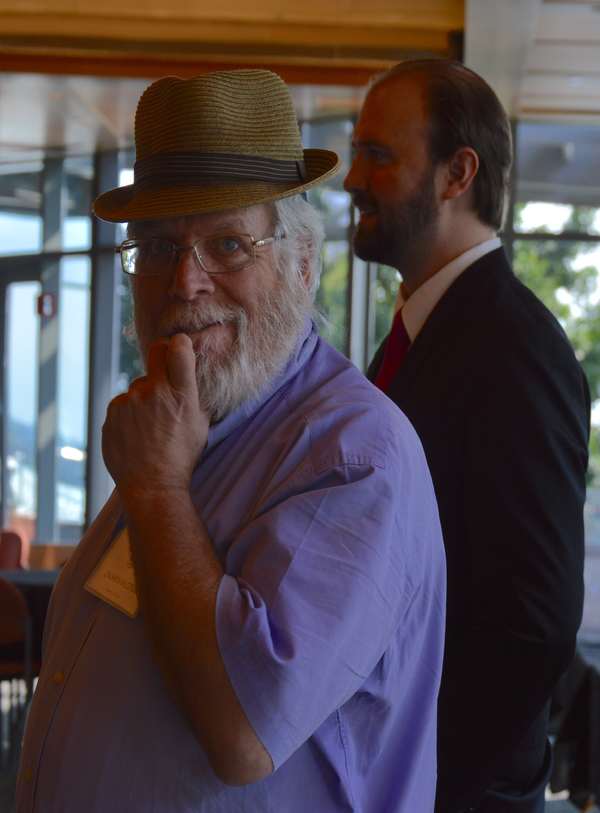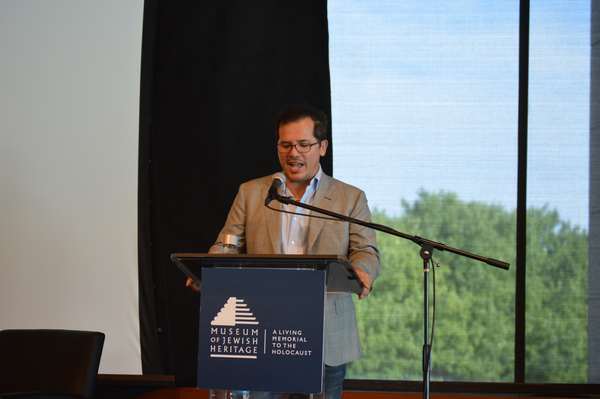 John Leguizamo

John Leguizamo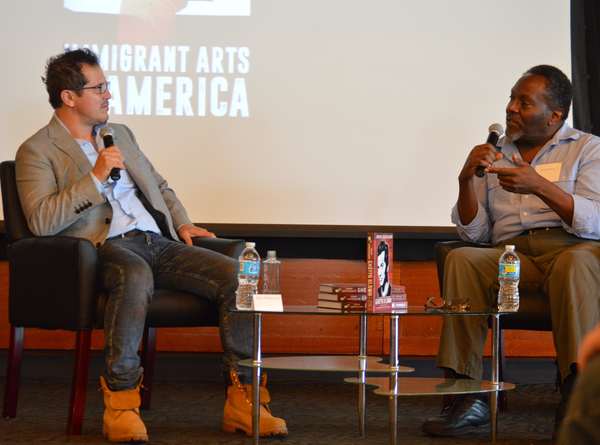 John Leguizamo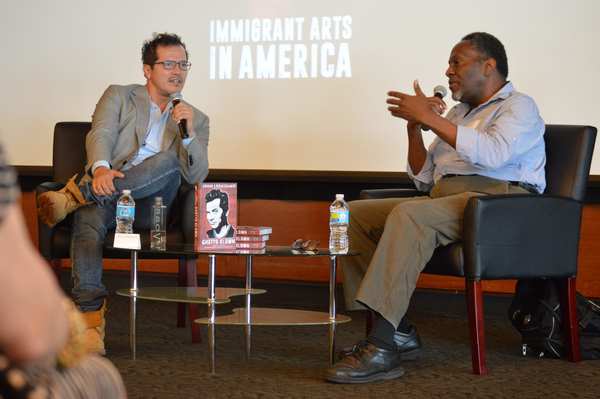 John Leguizamo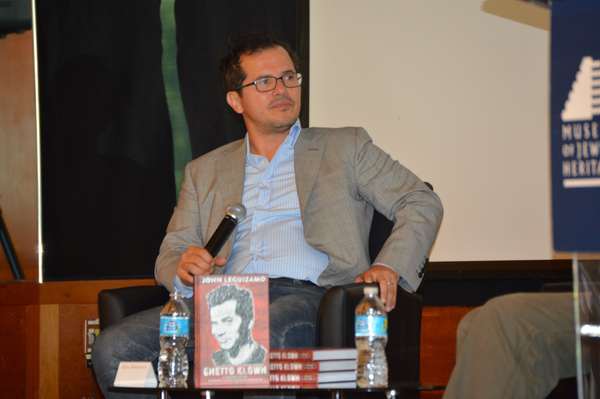 John Leguizamo