Photo Flash: The Public's Mobile Unit Presents A MIDSUMMER NIGHT'S DREAM
Get a first look at The Public's Mobile Unit production of A MIDSUMMER NIGHT'S DREAM, directed by Jenny Koons. A MIDSUMMER NIGHT'S DREAM will begin it's run at The Public on Sunday, October 28, following a three-week tour to correctional facilities, homeless shelters, social service organizations and community centers. The production will have an official press opening on Friday, November 2.
The complete cast of A MIDSUMMER NIGHT'S DREAM features Marinda Anderson (Hippolyta/Titania), Leland Fowler (Demetrius/Flute), Christopher Ryan Grant (Bottom), Merritt Janson (Theseus/Oberon), Carolyn Kettig (Hermia/Starveling), Jasai Chase Owens (Lysander/Snug), David Ryan Smith (Egeus/Quince/Fairy),Natalie Woolams-Torres (Puck), and Rosanny Zayas (Helena/Snout).
This fall, a classic New York City block party becomes the enchanted setting where fairies work their mischief in Shakespeare's beloved play A MIDSUMMER NIGHT'S DREAM. Acclaimed director Jenny Koons takes you to the royal wedding of Theseus and Hippolyta, where a celebratory play is being rehearsed. But the real drama is unfolding in the concrete jungle of fairy King Oberon. There, four young New Yorkers discover the course of true love runs anything but smooth, as supernatural sprites and the lovable Puck conspire to reveal what fools we mortals be, and draw us all into the collective dream of romance and merriment.
A MIDSUMMER NIGHT'S DREAM features scenic design by Kimie Nishikawa, costume design by Hahnji Jang and fight direction by Lisa Kopitsky.
Photo Credit: Richard Termine

Carolyn Kettig and Jasai Chase Owens

Jasai Chase Owens and Christopher Ryan Grant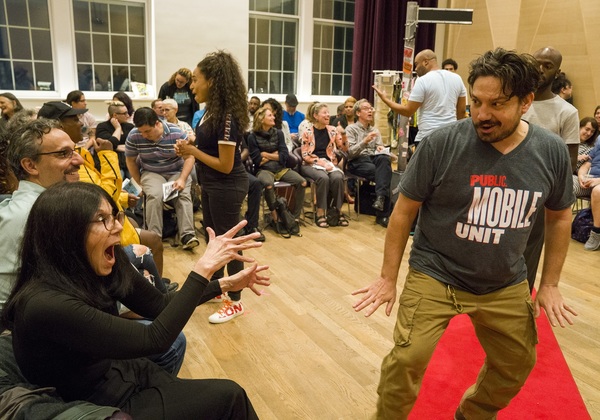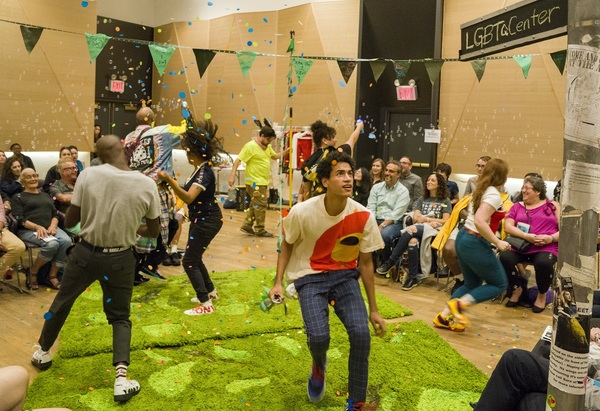 Rosanny Zayas and Leland Fowler

Marinda Anderson and David Ryan Smith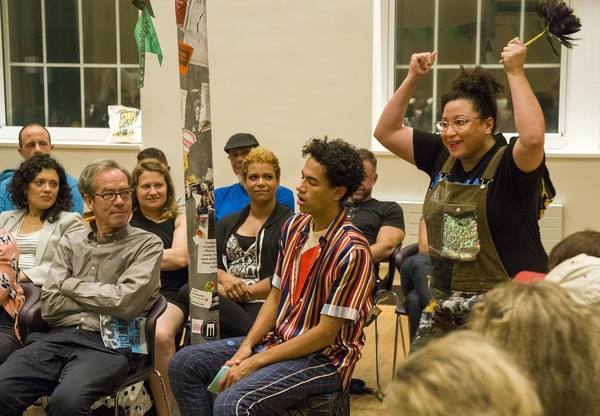 Jasai Chase Owens and Natalie Woolams-Torres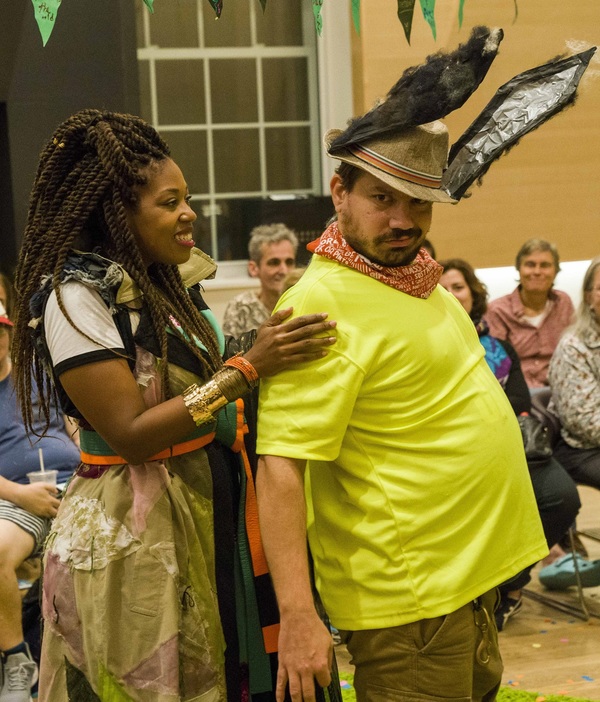 Marinda Anderson and Christopher Ryan Grant