Photo Flash: Sexy, Stunning Shots from Company XIV's NUTCRACKER ROUGE
Company XIV presents an adults-only revival of NUTCRACKER ROUGE, the sexy hit holiday show conceived, directed and choreographed by Drama Desk Award nominee Austin Mccormick. NUTCRACKER ROUGE runs from November 21 - January 7 in a limited 7-week engagement as part of XIV's pop-up season at The Irondale Center, located at 85 South Oxford Street between Fulton Street and Lafayette Avenue in Brooklyn, NY. BroadwayWorld has a first look at the cast onstage below!
NUTCRACKER ROUGE is a sparkling reimagining of the beloved Nutcracker tale told with erotic, sensual and opulent flair. From award-winning director/choreographer Austin Mccormick comes a baroque-burlesque confection of theatre, dance, music, circus, opera, high fashion and sumptuous design. Enjoy a libation as you immerse yourself in a hedonistic display of gorgeous and decadent winter entertainment in this thrillingly unique fusion of nightlife and theatre. NUTCRACKER ROUGE contains partial nudity - 16 & over admitted.
The cast includes Allison Ulrich (ABC's "Dancing with the Stars," Fox's "So You Think You Can Dance," Cirque du Soleil's Viva Elvis), Shelly Watson (The Metropolitan Opera, Company XIV's Rococo Rouge), Hilly Bodin (XIV's Snow White & Cinderella), Jourdan Epstein (Fox's "So You Think You Can Dance"), Todd Hanebrink (Broadway's Wicked, XIV's Paris), Lea Helle (XIV's Paris & Cinderella), Nicholas Katen (XIV's Paris & Cinderella), Storm Marrero (XIV's Paris), Mark Osmundsen (XIV's Paris & Cinderella), Marcy Richardson (XIV's Paris & Cinderella), Scott Schneider, Nicholas Sipes (Broadway's Billy Elliot: The Musical, On Your Toes with City Center's Encores!), Nicole von Arx (Rigoletto with The Metropolitan Opera, XIV's Paris) and Lukasz Zieba ("So You Think You Can Dance," The Metropolitan Opera).
The creative team includes Jeff Takacs (Text), Zane Pihlstrom (Set & Costume Design), Jeanette Yew (Lighting Design) and Mark Van Hare (Sound Design). The production team includes Nataliya Vasilyeva (Production Stage Manager), Marisol Cabrera (Company Manager), Audrey Nauman (Wardrobe Supervisor), John Starmer (Technical Director) and Nicole Gross (Assistant Stage Manager). Company XIV is sponsored by MAC Cosmetics.
Company XIV's work is a unique mash up of classical texts, Baroque choreography, eclectic music, pop culture, opera, burlesque, ballet, gender bending, high fashion, theatrical staging and sumptuous design that has wowed both audiences and critics. Company XIV shows are cutting-edge, yet extravagantly classical. Taking his cue from theatre/dance/opera under the reign of Louis XIV, director/choreographer Austin Mccormick creates a compelling 360-degree experience for audiences. The players of Company XIV are theatrical libertines, who tempt, delight and fully immerse their audiences in the experience of their performances, inviting them to be seduced and liberated!
Opening night for NUTCRACKER ROUGE is November 21. The show plays Mondays - Saturdays at 8pm. Tickets from $35 to $200. To book seats, couches and VIP tickets visit CompanyXIV.com or call 1-866-811-4111.
Photo Credit: Mark Shelby Perry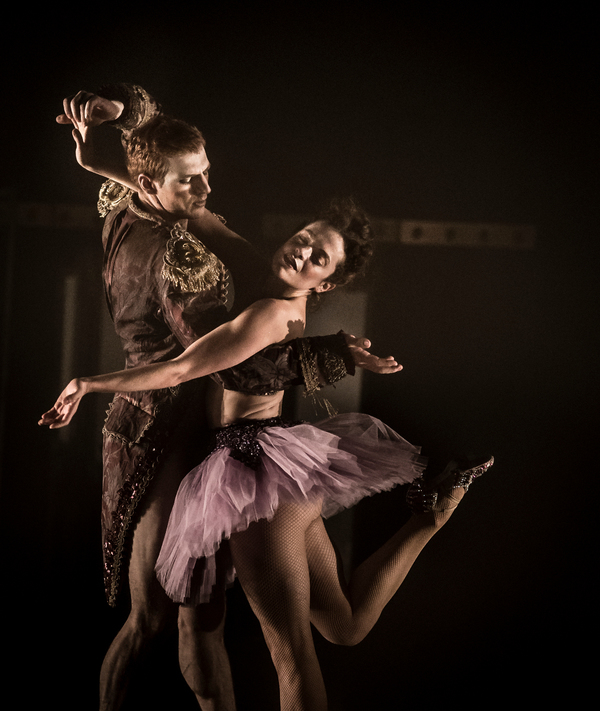 Steven Trumon Gray and Laura Careless

Lea Helle, Marcy Richardson (on hoop) and Laura Careless

Laura Careless (on floor) and cast members of Nutcracker Rouge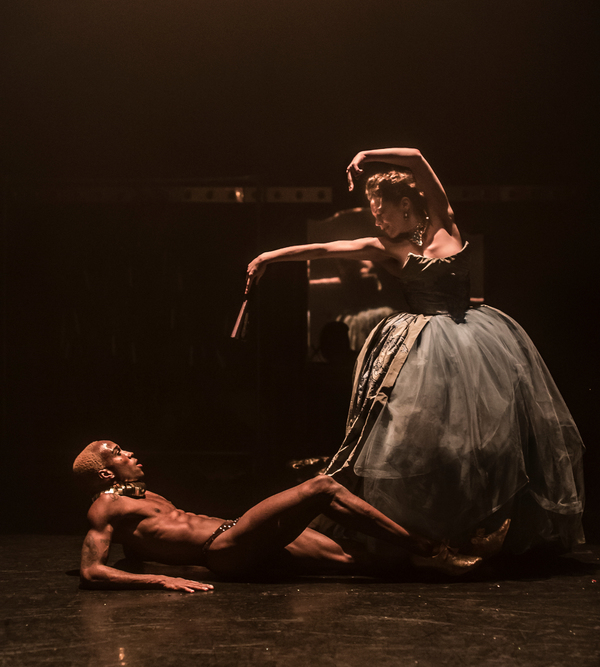 Davon Rainey and Laura Careless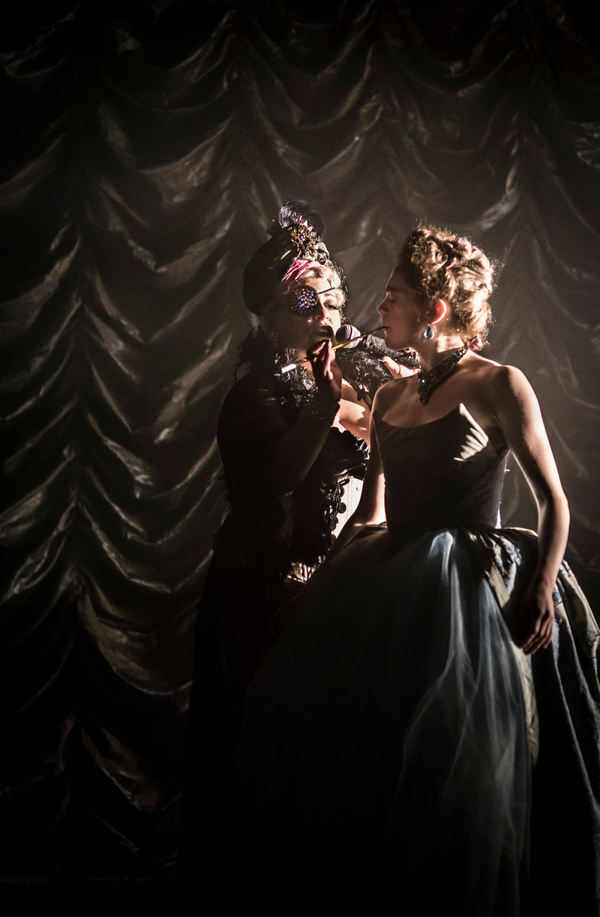 Shelly Watson and Laura Careless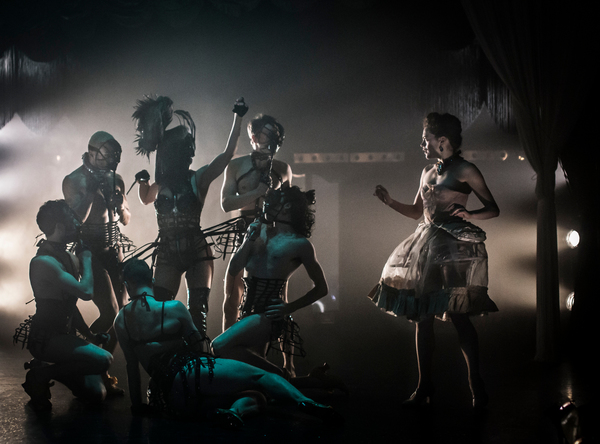 Brett Umlauf (on left wearing black boots) and Laura Careless (on right) with cast members of Nutcracker Rouge