Click Here for More Articles on AMERICAN IDOL
Photo Flash: Plaidheads Nation-wide Gathered On 7/9 To Celebrate A Screening Of FOREVER PLAID
Jay Leno once coined the phrase Plaidheads, referring to fans (such as himself) of the hit stage production, Forever Plaid.  Well on July 9th, Plaidheads nation wide gathered to celebrate the screening of one of Off-Broadway's most popular and critically acclaimed musicals, as it made its first appearance on the big screen in the Forever Plaid 20th Anniversary Special event on Thursday, July 9th.  Select members from the original "Forever Plaid"cast with narration  provied by David Hyde Pierce for the pre-taped anniversary performance, as they introduce the event live from the red carpet at Los Angeles' Club Nokia to fans in 500 movie theaters across the country and Canada, followed by a specially-taped 20th Anniversary performance of "Forever Plaid." Audiences across the country experienced a memorable evening, combining the 20th Anniversary event classic production with new and interactive twists, including a first-ever live, coast-to-coast in-theater sing-a-long with "The Plaids."
Presented by NCM Fathom (
www.FathomEvents.com
) and Forever Plaid Productions (
www.foreverPlaid.com
), this exclusive Forever Plaid 20th Anniversary Special event was hosted by
Fred Willard
and included a live performance by "The Plaids" -
Stan Chandler
,
David Engel
,
Larry Raben
and
Daniel Reichard
-of musical numbers never before staged during the play's Off-Broadway run. "The Plaids" performed a mix of "swinging standards" and contemporary songs featuring a few strikingly original medleys of the old and the new - all sung in their close harmony style and broadcast to participating movie theaters nationwide.  Adding to the festivieties was an appearance by Broadway legend
Carol Channing
, who performed the trademark song she made famous 60 years ago on Broadway, "Diamonds are a Girls Best Friend," as The PlaidS harmonized. Some of those on hand to help celelbrate the screening included
Kathy Najimy
,
Donna Mills
,
Joanne Worley
,
Tippi Hedren
,
Kate Linder
, Kim Rhodes,
Loretta Devine
,
Rip Taylor
,
Alison Arngrim
,
Carl Reiner
,
Ilene Graff
, Roland Kinkinger,
Mary Jo Catlett
,
Betty Garret
t,
Vicki Lewis
and
Barbara Eden
."For nearly two decades, Forever Plaid has been the number one Off-Broadway show amassing a very loyal following of 'Plaid Head' fans along the way," says Suren M. Seron of Forever Plaid Productions, who attended the event in true Plaid style. "This is an incredible opportunity to bring not only 'Forever Plaid,' but an exclusive live performance by select members of the original cast to our huge existing fan base while also exposing this fun musical to a new audience. It's the perfect way to celebrate the 20th Anniversary of 'Forever Plaid.'"Created by writer and director
Stuart Ross
, "Forever Plaid" centers on the four members of a fictional 1950s close-harmony group who were killed on their way to their big break. Miraculously, the four deceased singers are given a second chance to hit the perfect chord by performing their cabaret act almost 50 years after their deaths, putting on the show they never performed in life. The score consists of musical favorites, including "Three Coins in the Fountain," "Moments to Remember," "Chain Gang," "Heart and Soul" and "Love is a Many-Splendored Thing." "Forever Plaid," the No. 1 Off-Broadway show, has generated more than $300 million in ticket sales during its two-decade run. "NCM Fathom continues to transform theaters into a new type of community entertainment center through our media network," said Dan Diamond, vice president of Fathom. "Fathom is committed to offering unique in-theater programming that appeals to a wide variety of audiences, and the Forever Plaid 20th Anniversary Special is exactly that. This timeless, family-friendly musical will engage and entertain young and old audiences alike, creating an unforgettable experience for all."The Forever Plaid 20th Anniversary Special appeared domestically on the big screen in high-definition with Cinema Surround Sound in over 375 select AMC Entertainment Inc., Celebration! Cinema, Cinemark USA Inc., Clearview Cinemas, Goodrich Quality Theaters, Hollywood Theaters, Kerasotes Showplace Theatres, National Amusements and Regal Entertainment Group movie theaters, as well as El Raton Theatre (Raton, NM), Hollywood 14 (Asheville, NC), Palace Cinema 9 (South Burlington, VT) and Penn Cinema (Lititz, PA), through NCM's exclusive Digital Broadcast Network.National CineMedia (NCM) LLC operates the largest digital in-theater network in North America through long-term agreements with its founding members, AMC Entertainment Inc., Cinemark Holdings Inc. (NYSE: CNK) and Regal Entertainment Group (NYSE: RGC), the three largest theater operators in the U.S., and through multi-year agreements with several other theater operators. NCM LLC produces and distributes its FirstLook pre feature program; cinema, lobby and online advertising products; comprehensive meeting and event services and other entertainment programming content. NCM LLC's national network includes approximately 17,300 screens of which approximately 15,300 are part of
The company
's Digital Content Network (DCN). NCM LLC's network covers 176 Designated Market Areas® (49 of the top 50). During 2008, approximately 690 million patrons attended movies shown in theaters currently included in the network (including Consolidated Theatres and Star Theatres). National CineMedia, Inc. (NASDAQ: NCMI) owns a 41.5% interest in and is the managing member of NCM LLC. To learn more about National CineMedia Inc., please visit
The company
's website at
www.ncm.com
. Forever Plaid Productions is a
Production Company
created by producers Benni Korzen, Barney Cohen, Suren M. Seron and Christopher Gosch to hold the rights to as well as produce "Forever Plaid" for the screen, home entertainment market, and beyond. Visit the brand's website at
www.foreverPlaid.com
.The red carpet event was held at Nokia's L.A. live, which is a one-of-a-kind entertainment campus and genuine world-class sports and entertainment destination. Located in the center of the entertainment capital of the world, the 5.6 million square foot development is the leading entertainment destination for all of Los Angeles and the event capitol of the world hosting the GRAMMYs, EMMYs, American Music Awards, ESPYs, American Idol Finals and hundreds of other events. L.A. live was created to give its guests an unforgettable experience. Club Nokia is the perfect venue for emerging music acts and cultural shows while also providing excellent space for corporate events and private parties. Located in the theatre is an innovative interactive experience embedded in foot-controlled floor interfaces, touch screens, and a large LED installation within the lobby of the Club Nokia space. Visit
www.clubnokia.com
for more information.
Photo Credit: Matt Lingo (mattlingo.com)

The Plaids and Fred Willard

Tippi Hedren, Carol Channing and Mary Jo Cattlett

Daniel Reichard, Stan Chandler, David Engel and Larry Raben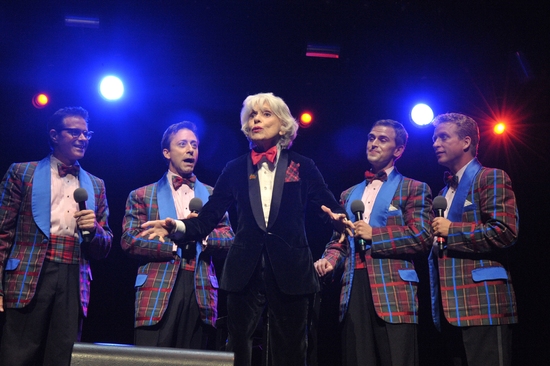 Carol Channing and The Plaids

Kate Linder, Harry Kullijian, Carol Channing and Kim Rhodes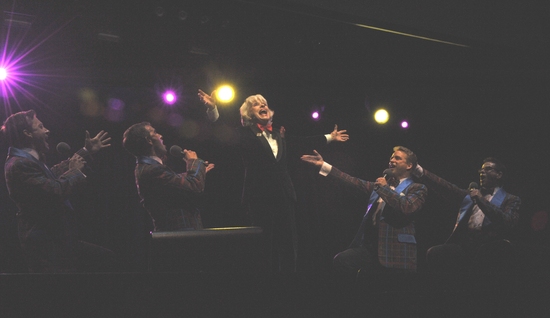 Carol Channing and The Plaids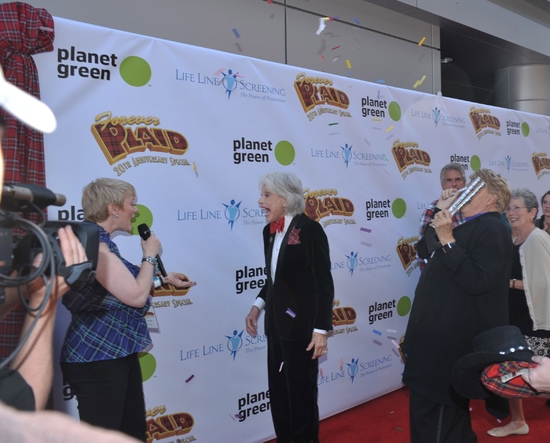 Alison Arngrim, Carol Channing, and Rip Taylor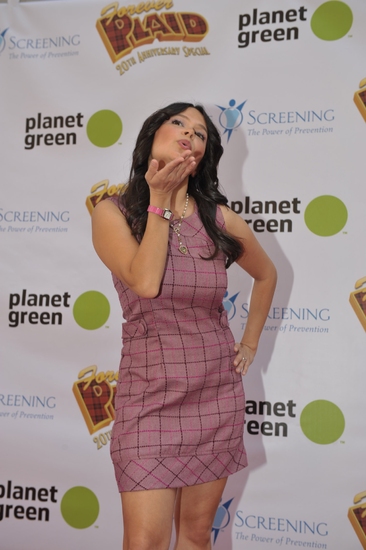 Romi Dames

David Engel, Stan Chandler, Daniel Reichard and Larry Raben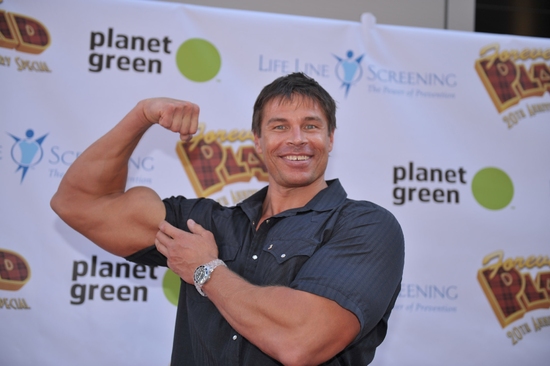 Roland Kickinger

Kim Rhodes and Kate Linder

The Plaids Joanne Worley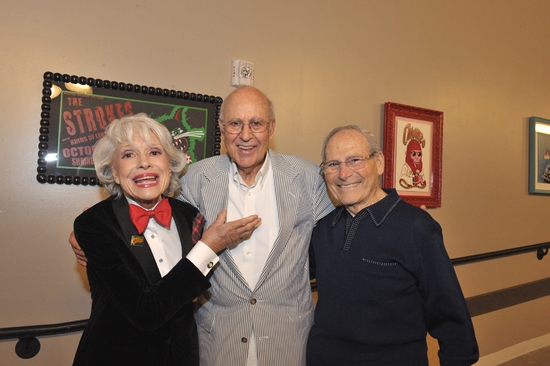 Carol Channing, Harry Kullijian and Carl Reiner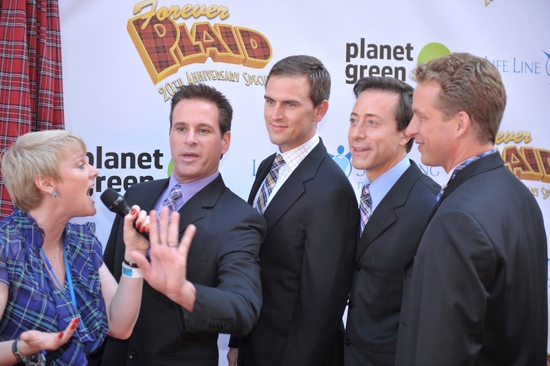 Alison Arngrim, David Engel, Daniel Reichard, Larry Raben and Stan Chandler

The Plaids

Carl Reiner, the Plaids and Stuart Ross

Carol Channing and Joanne Worley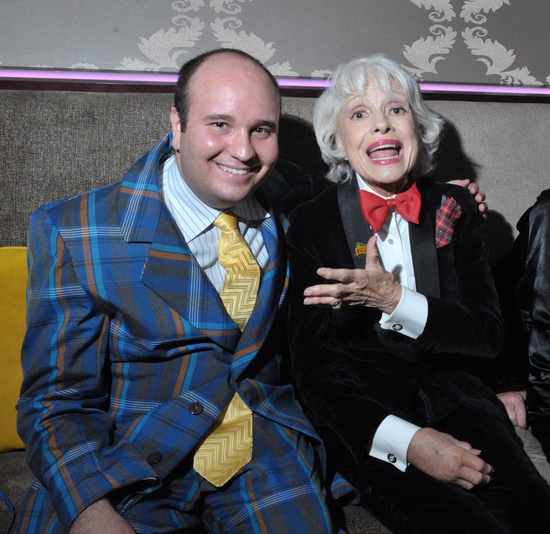 Suren M. Seron and Carol Channing