Photo Flash: ONE DROP Brings to Life the Struggles of the Civil War
"One Drop," a family drama with music by Andrea J. Fulton, brings to life the politics of a young mixed-race man's "passing" for white in post-Civil War Louisiana, illustrating the risks taken by those not afraid to love despite bigotry. The piece, inspired by the playwright's actual family history, tells the story of a family torn apart by racism but ultimately reunited. It debuted in Theater for the New City's Dream Up Festival in 2010. TNC will present a revival of the play, directed by Sabura Rashid, from February 1 to 18 in honor of Black History Month.
Born out of wedlock to a white woman and a Black man in 1876, the play's central character, Charley Cade, is exiled from his biological mother's plantation home before he was even born. Raised by an adoptive Black mother, adolescent Charley inherits the task of "passing" for white because of his light skin. Instead of "passing" to gain stature in a white-dominated society, Charley passes to "make a point" to friends, with whom he jokes about how easily he can appear as white. Beneath the jokes, however, lies a crucial choice-- to whom is Charley loyal? His adoptive mother, LaTessa, who withheld knowledge of Charley's biological past for his life's sake, and who represents to him the Black community that nurtured him? Or to his white peers, to whom "one drop" of non-white blood is enough to justify murdering him for the sake of preserving the legacy of slavery-era racism? The play contains seven songs written by Andrea J. Fulton and one written by Fulton and Janice Dixon. They punctuate sections of the piece and give it a folk opera feel. The ten-character play elucidates for the audience the stakes of lifetime effects of having pursued love across lines of race and class during Reconstruction. For example, Charley must wait until his early 20s to meet his biological mother and father, after the death of his bigoted grandfather who refused his daughter the privilege of raising a biracial child in the first place. The stakes of choosing to love in the face of hate are no lesser today, when one considers the roles that race and identity politics have assumed in public dialogue in recent years. "One Drop" premiered at TNC's inaugural Dream Up Festival in 2010 after being workshopped at Columbia University in 2009. Reviewing the original production, Joel Benjamin (TheatreScene.net) wrote, "Theater for the New City's Dream Up Festival 2010 displayed great range of subject, but Andrea J. Fulton's 'One Drop,' based on her family tree, was probably the most charming and gratifying of the lot," adding that the play "could easily and profitably be put on during Black History Month in schools throughout the New York area and beyond. It has a positive message, energized by a talented cast of actors and musicians and inspires good thoughts in a world full of negativity." Since its premiere, the play has been offered, often free to the public and for the benefit of the community, in numerous settings. It has played short engagements in parks, churches, schools, theater festivals, public housing courtyards and other informal places. The actors are Justin Foster (as Charley Cade), Alicia Foxworth (as Tessa, his adopted mother), Ben Rowe, Stan Buturla, Amelia Huckel-Bauer,
Brian
Christopher Scott
, Lauren Marissa Smith, Illona S. Dixon, Denise Fair-Grant and Daisy Lee Sprauve. Live music provided by a band of seven: Guy Barfield, Bria Barfield, Bremman Burgos, Jacqueline Coston, Jason Stein, Robert James Scarpulla and Javier Guerrero. Musical direction is by Illona Dixon. Lighting and Sound Design are by Duane Pagano. Costume Design is by
Carolyn Adams
. Set Design is by
Mark Marcante
and
Lytza Colon
. Choreography is by
Leslie Dockery
. Stage Manager is Soyini Crenshaw. Associate Producer is Allen
C. Harris
. Production Assistant is Alexander Sac-Mensah. Andrea J. Fulton (playwright), a graduate of
Northwestern University
, is also a poet, songwriter, investor and philanthropist. Her work has received five AUDELCO Award nominations and one AUDELCO Award. She has received an Emerging Playwrights Award, a Pulitzer Prize nomination and most recently, a 2017 Barbour Playwrights Award. Her work has been performed in numerous settings throughout New York City. She serves on the boards of multiple organizations helping to provide cultural opportunities and enrich neighborhoods. She is founder of the Anderson & Bert Cade Fulton Foundation, also known as the Fulton Arts Foundation, a non-profit organization that supports the performing arts aspirations of adults who did not pursue their artistic goals earlier in life. Ms. Fulton writes, "
Crystal Field
and every one of her team members have become members of my family because they are so completely welcoming, nurturing and supportive. It is amazing, generous, humbling and encouraging that they opened the doors to all people in the way they have and have been able to keep them open in the way they have." Sabura Rashid (director) is also a playwright and dramaturg. She studied theater and playwriting at HSA, CUNY, Actors Studio-Pace and Wilkes University. Her plays have been presented in New York and Chicago. She has also directed original works by
August Wilson
,
Laurence Holder
and others. Her own plays are frequently produced by TNC.
Photo Credit: Jonathan Slaff


Justin Foster, Lauren Marissa Smith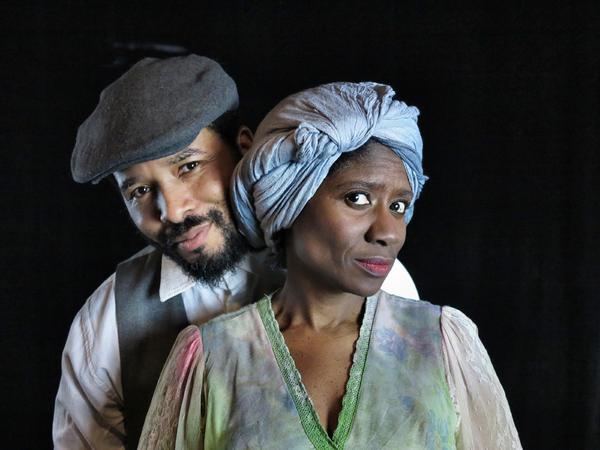 Ben Rowe, Alicia Foxworth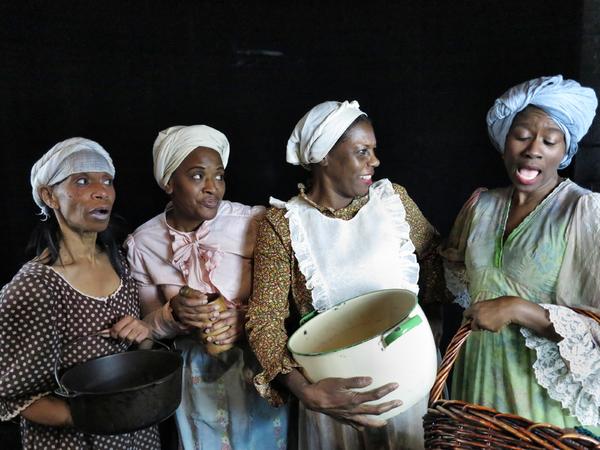 Illona S. Dixon, Daisy Lee Sprauve, Denise Fair-Grant, Alicia Foxworth

(R) Amelia Huckel-Bauer as Charley Cade's birth mother, (L) Stan Buturla as her plantation-owning father

(R) Justin Foster as Charley Cade, (L) Brian Christopher Scott as his father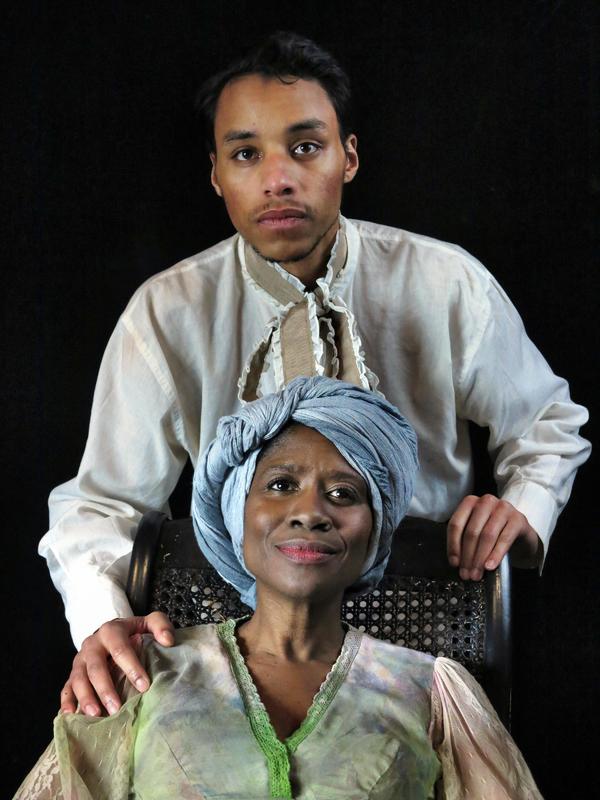 Justin Foster as Charley Cade, Alicia Foxworth as his adoptive mother, Latessa