Photo Flash: First Look at Theatreworks USA's YELLOW BRICK ROAD
Theatreworks USA (Barbara Pasternack, Artistic Dir.; Ken Arthur, Producing Dir.), the nation's leading not-for-profit professional theatre for family audiences, is pleased to announce that Tony Award winner Chita Rivera will serve as Honorary Chair of its 23rd Annual Free Summer Theatre Program. This summer's featured production is the world premiere of the new Latin-themed children's musical THE YELLOW BRICK ROAD.
THE YELLOW BRICK ROAD began performances on Tuesday, July 19, 2010 at Off-Broadway's Lucille Lortel Theatre (121 Christopher St.) and continues through Friday, August 19. Opening Night is set for Wednesday, July 27 at 6:30 p.m. Check out photos of the production below!
Click your heels together "tres veces" and take a magical journey with THE YELLOW BRICK ROAD, an all-new salsa and merengue-infused musical inspired by The Wizard of Oz.In Chicago, the windy city, Dora Inez Garza is preparing for her fifteenth birthday celebration -- a traditional quinceanera. Her mother and uncles have worked so hard to make it an exciting fiesta for her, but Dora, feeling caught between the expectations of her heritage and her desire to be like any other contemporary American teenager, doesn't understand why the tradition is so important to her family. With a little help from a mysterious woman and her enchanted gift, Dora is swept up into a gran tornado that drops her (and her little chiuahua, too) in a magical world where she must slip on the ruby zapatillas and take a journey of self-discovery, dancing down the yellow brick road. She seeks the only person who can help her return to the world she knows -- the superstar with all the answers: the Wizard of Oz -- la Maravillosa Maga de Oz. Along the way she befriends a tongue-tied scarecrow, a heartless iron chef and a cowardly mountain lion, but a crazy, mean bruja intent on total world domination will stop at nothing to steal Dora's stylish, yet super powerful shoes. Come along to the Emerald City with Dora and her friends as she discovers the power of embracing who you are, understanding where you come from and knowing "home" is always a heartbeat away. With all-new songs written in contemporary Latin musical styles, THE YELLOW BRICK ROAD promises to be a Ozzsome adventure! Directed by
Devanand Janki
(Junie B. Jones) and choreographed by Janki and
Robert Tatad
(Junie B. Jones), THE YELLOW BRICK ROAD features a book by
Mando Alvarado
and
Tommy Newman
, and music and lyrics by
Jaime Lozano
and Newman.THE YELLOW BRICK ROAD stars
Virginia Cavalier
e as Dora, Lexi Rhoades as Carnival Gloria / The Wizard,
Natalie Toro
as La Bruja,
Ryan Duncan
as Scarecrow,
Frank Viveros
as Tino and
Cedric Leiba Jr.
as Mountain Lion.
Joshua Cruz
and Desiree Rodriguez are the understudies.The production features scenic design by
Roger Hanna
, costume design by Sydney Maresca, lighting design by
Jeff Croiter
, sound design by
Carl Casella
, puppet design by
Lake Simons
, orchestrations and arrangements by Salomon Lerner and
Jaime Lozano
, and music direction and additional arrangements by
Zachary Dietz
.
Launched in 1989, the mission of Theatreworks USA's Free Summer Theatre Program is to provide New York City youth with their own free theatre tradition that not only entertains, but also educates and fosters positive values and an appreciation for theatre. More than 15,000 FREE tickets will be distributed to THE YELLOW BRICK ROAD this summer.
TICKETING AND PERFORMANCE SCHEDULETickets for THE YELLOW BRICK ROAD are FREE and available on a first-come, first-served basis in-person at the
Lucille Lortel
Theatre Box Office (121 Christopher St.) on the day of the performance. Tickets for each day's performances will be distributed beginning one hour prior to the first performance of the day. There is a limit of four (4) tickets per adult per day.The Opening Night performance on Wednesday, July 27 will be attended by kids and families from R.Evolucíon Latina's annual "Dare 2 Go Beyond" Summer Camp. R.Evolucíon Latina is a collective of artists and activists committed to empowering and inspiring growth within the Latino Community through artistic collaborations, events and educational support programs.For more information, please visit
www.twusa.org
.
Photo Credit: Jeremy Daniel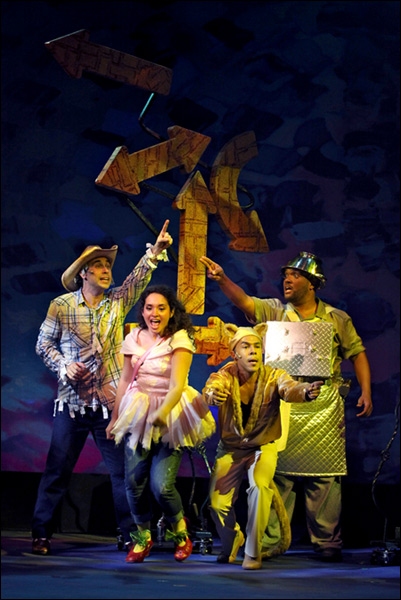 Ryan Duncan, Virginia Cavaliere, Cedric Leiba Jr. and Frank Viveros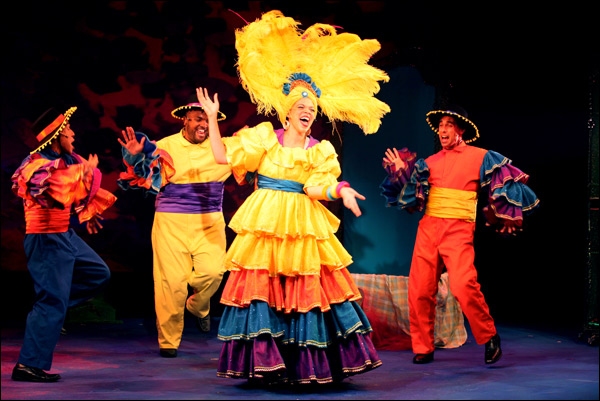 Lexi Rhoades (center) with Cedric Leiba Jr., Frank Viveros and Ryan Duncan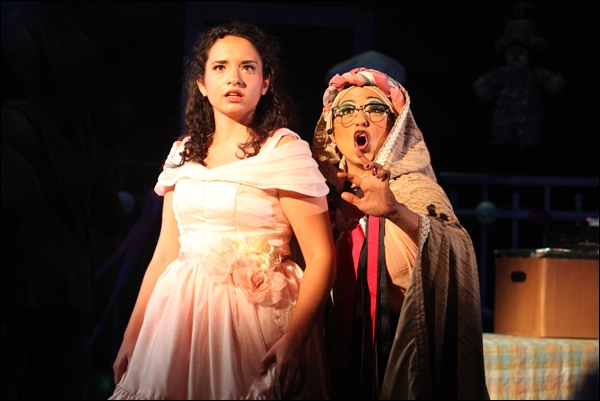 Virginia Cavaliere and Natalie Toro

Ryan Duncan and Virginia Cavaliere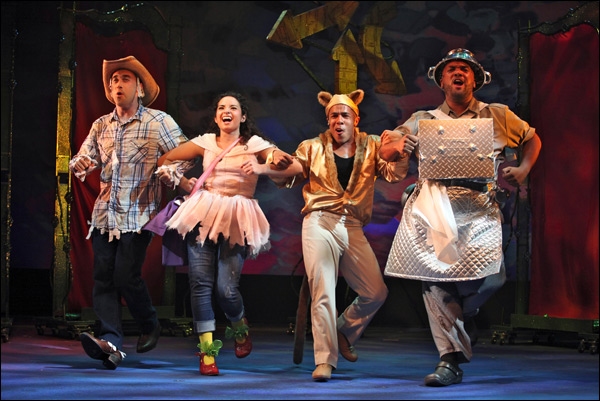 Ryan Duncan, Virginia Cavaliere, Cedric Leiba Jr. and Frank Viveros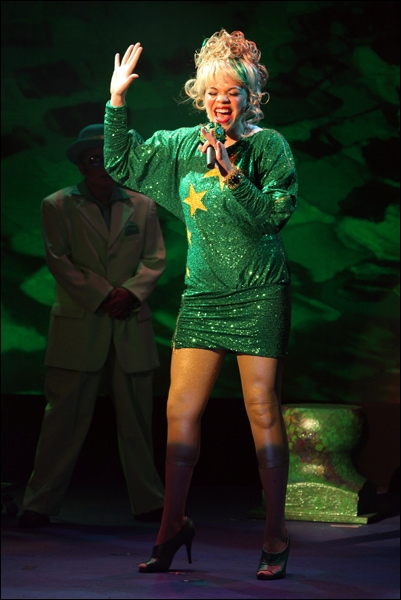 Lexi Rhoades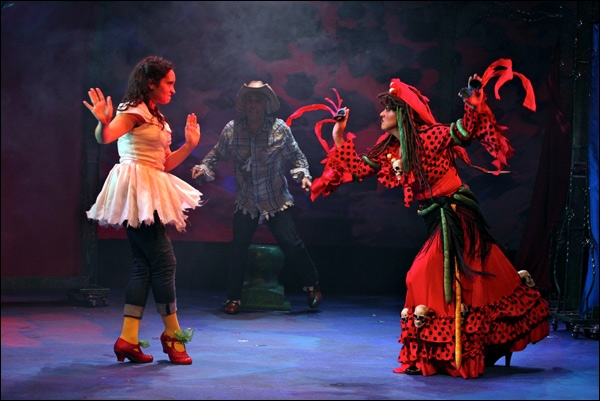 Virginia Cavaliere, Ryan Duncan and Natalie Toro

Natalie Toro