Photo Flash: FIDDLER ON THE ROOF in Yiddish Stops By Sing For Your Seniors
A downpour from the roof. Sounds crazy, no? On September 18th, cast members from "Fiddler on the Roof in Yiddish" opened with an impromptu chorus of "Singin' in the Rain" as tarps were spread to catch the raindrops from a leaky skylight. And then, wonder of wonders, the rain stopped (indoors at least), and session leader Maggie Davenport introduced the cast to an enthusiastic Lenox Hill Neighborhood House crowd.
With the seemingly effortless accompaniment of the show's musical director/conductor - and National Yiddish Theatre Folksbiene artistic director - Zalmen Mlotek, cast sang some of their favorite musical theater standards, followed by glorious numbers from Fiddler in Yiddish. You didn't have to be one of the Yiddish speakers in the audience to love Rachel Zatcoff (Tsaytl), Stephanie Lynn Mason (Hodl) and Rosie Jo Neddy (Khave) joining for a sisterly "Matchmaker, Matchmaker" in that language. Adam B. Shapiro (Der Rov; Understudy Tevye/Leyzer-Volf) followed with an impassioned "If I Were a Rothschild," and then Ben Liebert (Motl Kamzoyl) wowed the seniors with "Miracle of Miracles."
Then, Jennifer Babiak (Golde), who spearheaded this amazing cast to visit and perform, joined with those above, plus Joanne Borts (Sheyndi; Understudy Yente/Frume Sore/Bobe Tsayti), and Bobby Underwood (Der Gradavoy) on moving renditions of "Sabbath Prayer" and "Sunrise, Sunset." The session closed with audience members chatting and posing for photos with the performers.
Sing For Your Seniors, a non-profit organization, is celebrating its thirteenth anniversary of bringing the joy of music and community connection to senior centers, nursing homes and hospitals throughout New York City and beyond. Its Broadway Session on the 18th was the nineteenth in its ongoing series, which has included cast members from "Carousel," "Fun Home," "Kinky Boots," "Beautiful" and "Chicago."
"We were thrilled to be able to bring music to the seniors at the Lenox Hill Neighborhood House," said Jennifer Babiak. "To see their faces instantly light up on that rainy Tuesday brought joy to all our hearts. We were thrilled there were some Yiddish speakers in the audience as well. I saw lots of swaying to the music, tons of smiles and happy faces. I loved getting to talk with the seniors after and to hear about their personal experiences with Fiddler and with the Yiddish language."
"SFYS is thrilled to have brought cast members from Fiddler on the Roof in Yiddish to the Lenox Hill Neighborhood House in midtown Manhattan," said Jackie Vanderbeck, Sing For Your Seniors' producing artistic director. "These performers made a stormy day brighter for many seniors by bringing them the joy of music."
Sing For Your Seniors thanks Broadway Cares/Equity Fights AIDS for its ongoing support.
For more information, visit www.singforyourseniors.com, http://www.lenoxhill.org, and https://mjhnyc.org/events/fiddler-roof-yiddish/.
Photo Credit: Amanda Taraska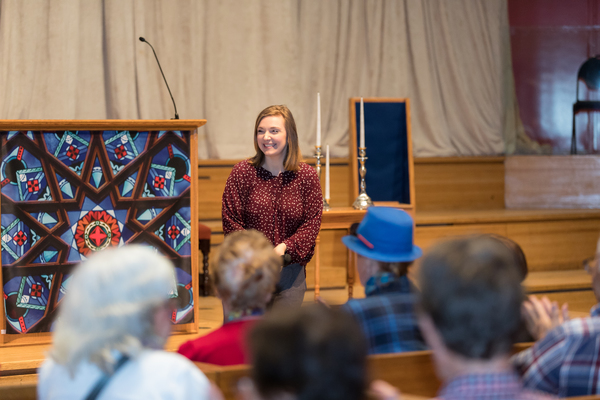 Maggie Davenport

Zalmen Mlotek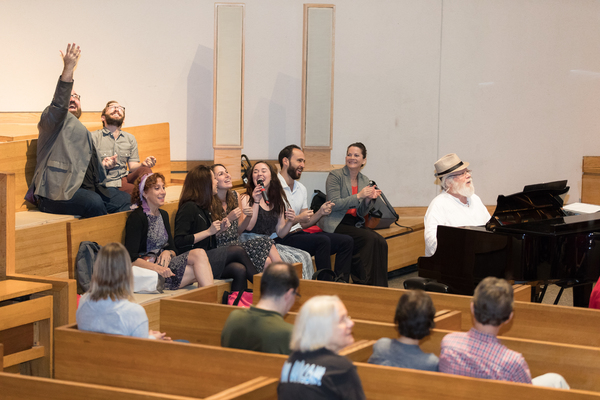 Cast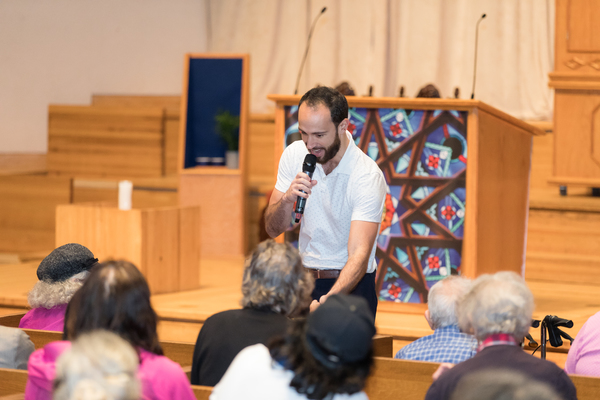 Bobby Underwood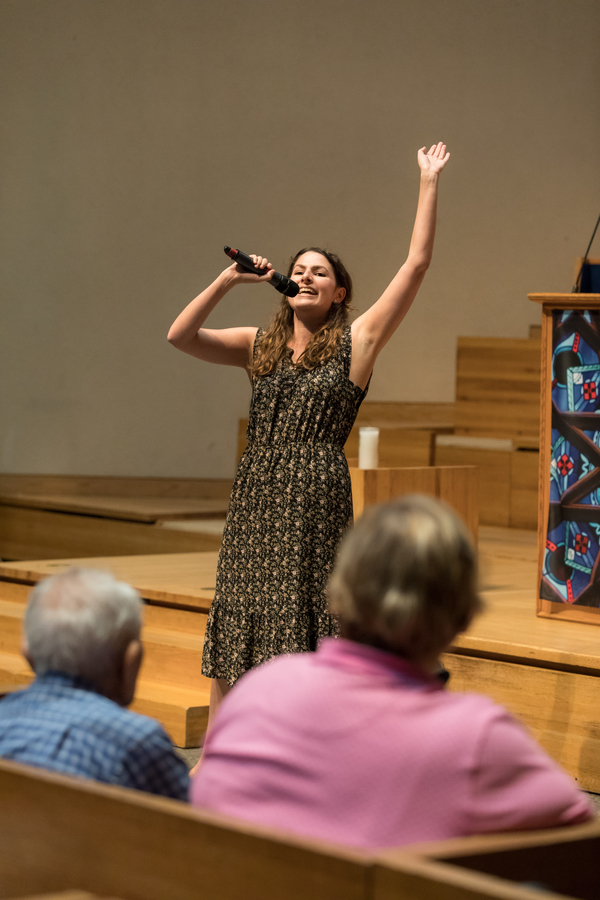 Rachel Zatcoff

Stephanie Lynn Mason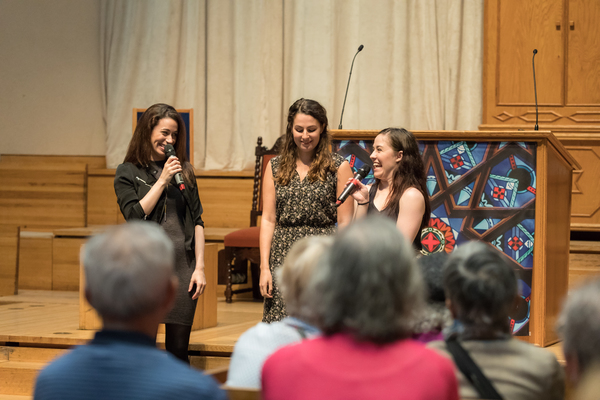 Stephanie Lynn Mason, Rachel Zatcoff, Rosie Jo Neddy

Stephanie Lynn Mason, Rachel Zatcoff, Rosie Jo Neddy

Adam B. Shapiro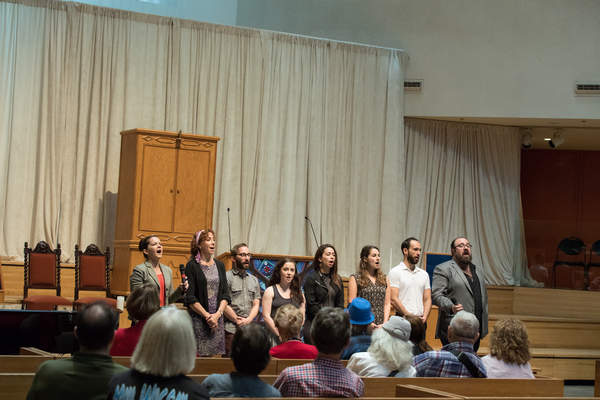 Cast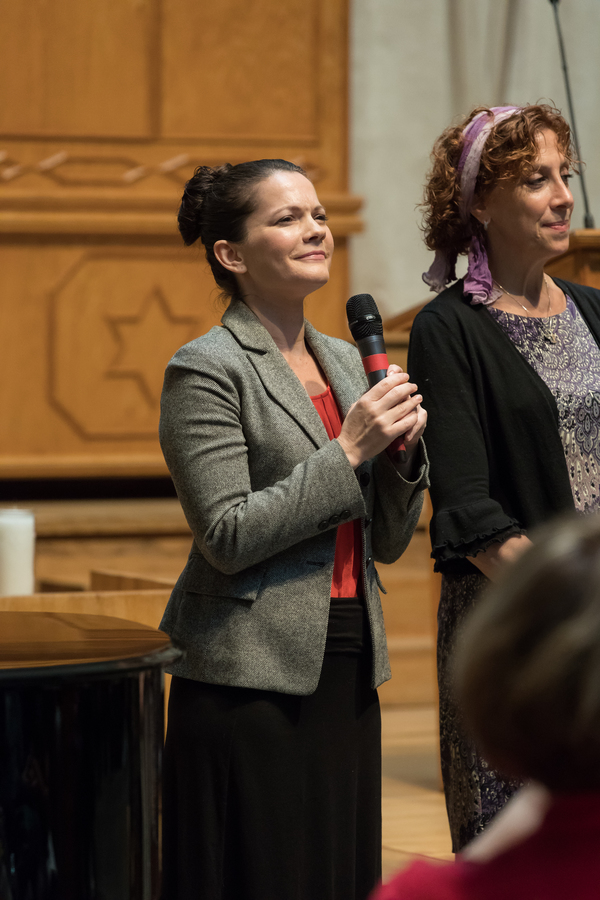 Jennifer Babiak

Ben Liebert

Joanne Borts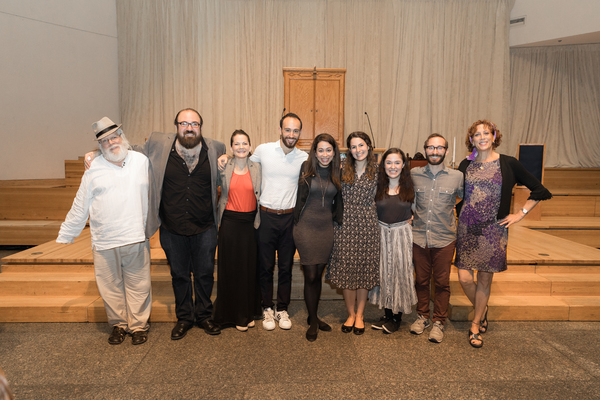 Cast