Photo Flash: Blackfriars Repertory Theatre Presents Eugene O'Neill's AH, WILDERNESS!
Blackfriars Repertory Theatre and the Storm Theatre presents a new production of Eugene O'Neill's Ah, Wilderness!, directed by Peter Dobbins (The Rainmaker), it was announced today. Performances began on January 25 for a run through February 17 in the Black Box Theater at The Sheen Center for Thought & Culture (18 Bleecker Street). Opening night is set for this Thursday, January 31 at 7:30pm.
Ah, Wilderness! is a classic American comedy about the trials and tribulations of a young man and his loving family in a small Connecticut town on July 4, 1906. Richard, adolescent son of the local newspaper publisher, Nat Miller, has been forbidden to court his neighbor Muriel by the girl's father, due to his "radical ideas". Crestfallen, he then goes on a drinking spree and falls under the influence of Belle, whom he tries to impress but whose worldly ways frighten him. Can the young man be put on the right path by those around him?
Playwright Eugene O'Neill described Ah, Wilderness! as "A Nostalgic Comedy of the Ancient Days when Youth was Young, and the Right was Right, and Life was a Wicked Opportunity." The play is a poetic yearning for the happy childhood O'Neill never had.
The cast of Ah, Wilderness! features Peter Calvin Atkinson (Measure for Measure/League of Independent Theater), Sean Cleary (Seven Brides for Seven Brothers/National Tour), Ken Trammel ("Entourage"/HBO; Linnea and Time of Your Life/Storm Theatre), Lynn Laurence (Our Town/Barrow Street Theatre), Ted McGuinness (The Believers/Storm Theatre), Renée Petrofes (Three Sisters/Brooklyn Rep), Jim Haines (The Rainmaker/Storm Theatre), Megan McDevitt (Newsies/Media Theatre), Heather Olson (Dark Horse/Black Forest), Natalie Pavelek(Collaborators/Storm Theatre), Mark J Quiles (The Fight/Storm Theatre), Hugh Sinclair(Irreversible/Red Fern Theatre), Marshall Taylor Thurman (Dog Sees God/Times Square Art Center), and Douglas Wann (Long Lost John).
Ah, Wilderness! features scenic design by Daniel Prosky, costume design by Sarah Thea Craig, lighting design by Michael Abrams, and sound design by Ian Werhle.Fleur Alys Dobbins is the Assistant Director and Kristen Delahanty is the stage manager.
Outside of the Eugene inspired character of Richard Miller, the rest of family presented inAh, Wilderness! is modeled, not so much on the O'Neill's, but on the family of Ah, Wilderness! Eugene's childhood friend, Art McGinley. The McGinley family, loving and devoted to one another, was admired and envied by both O'Neill and his famous actor father, two rarely in agreement. "Ah, Wilderness! can be seen as a direct contrast to the family portrait of O'Neill's Long Day's Journey Into Night," said director Peter Dobbins. It offers a tender, retrospective vision of small town family values, teenage growing pains, and young love.We look forward to audiences discovering the play in new ways."


Peter Atkinson, Megan McDevitt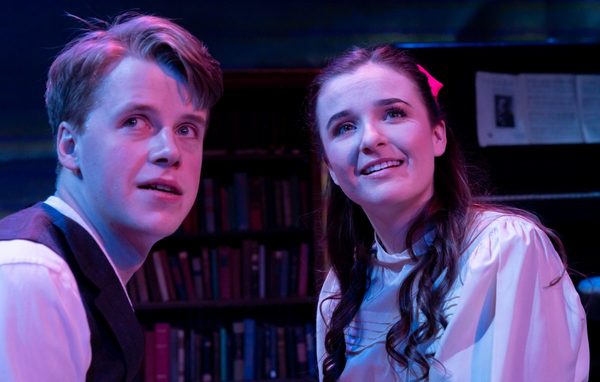 Peter Atkinson, Megan McDevitt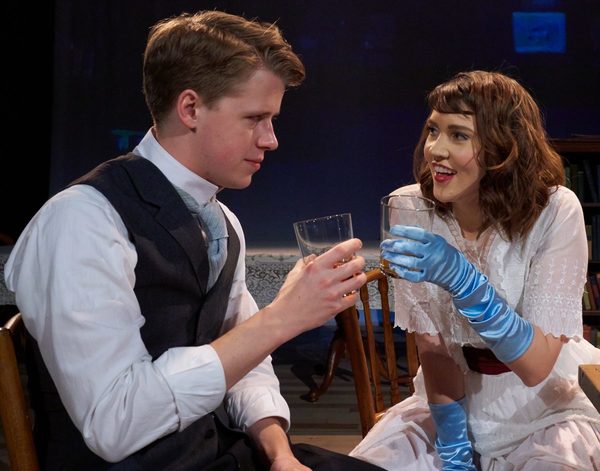 Peter Atkinson, Natalie Pavelek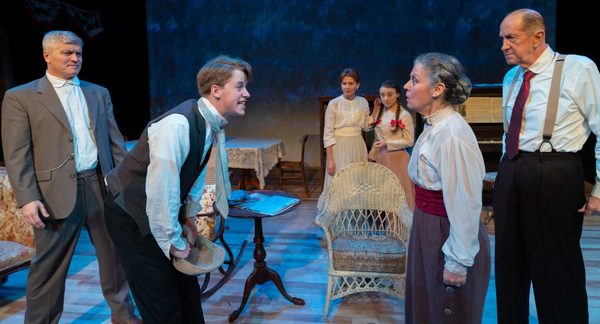 (L to R) Ted McGuinness Peter Atkinson, Renée Petrofes, Heather Olsen, Lynn Laurence, Ken Trammell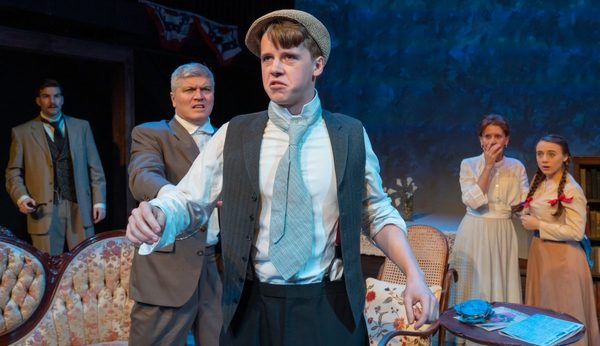 (L to R) Sean Cleary, Ted McGuinness, Peter Atkinson, Renée Petrofes, Heather Olsen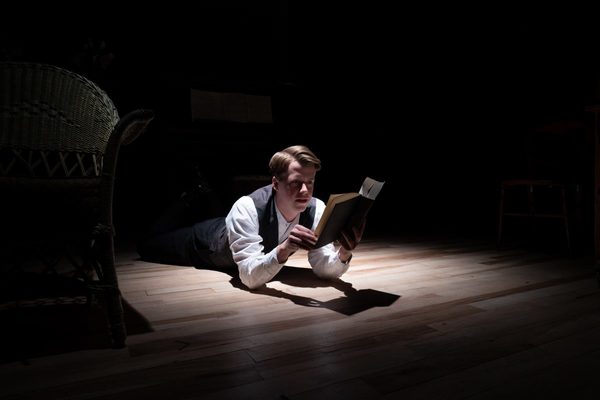 Peter Atkinson
More Hot Stories For You