Photos: Project Shaw Presents THE NEW WORD by Barrie and O'FLAHERTY V.C. By Shaw
Gingold Theatrical Group is presenting the 13th Season of Project Shaw, a special series of evenings offering some of Shaw's greatest works and those of his contemporaries, presented monthly at Leonard Nimoy Thalia at Peter Norton Symphony Space (2537 Broadway at 95th Street).
The season continued on September 24th with The New Word by J. M. Barrie (author of Peter Pan) and Bernard Shaw's O'Flaherty V.C.
BroadwayWorld was there and you can check out photos below!
The New Word takes place on the night before a young man is leaving to join the army in WWI. It's the last chance for a family to come together with some kind of understanding before the son leaves, possibly never to return.
O'Flaherty, V.C. is a comic one-act play written during World War I in which an Irish soldier in the British army returning home after winning the Victoria Cross. The play was written at a time when the British government was attempting to promote recruitment in Ireland, while many Irish republicans expressed opposition to a war to defend the British Empire.
Stephen Brown-Fried, GTG's Associate Director, directs a cast that features Kerstin Anderson (currently making her Broadway debut as the Eliza Doolittle alternate in Lincoln Center Theater's My Fair Lady), David Garrison ("Married with Children," A Day in Hollywood/A Night in The Ukraine, Titanic, Wicked; The Visit, Bells Are Ringing, I Do! I Do!), Maryann Plunkett (Tony Award winner for Me and My Girl, starred in Richard Nelson's Apple Family Plays and The Gabriels: Election Year in the Life of One Family), and A.J. Shively (Broadway: Bright Star, La Cage aux Folles, Brigadoon; Off-Broadway: February House, Unlock'd, The Suitcase Under the Bed).
Photo Credit: Genevieve Rafter Keddy

Project Shaw Presents The New Word and O'Flaherty V.C.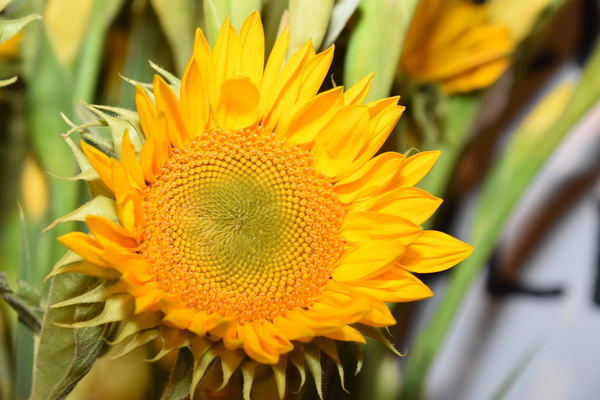 For Marin Mazzie

Project Shaw Presents The New Word and O'Flaherty V.C.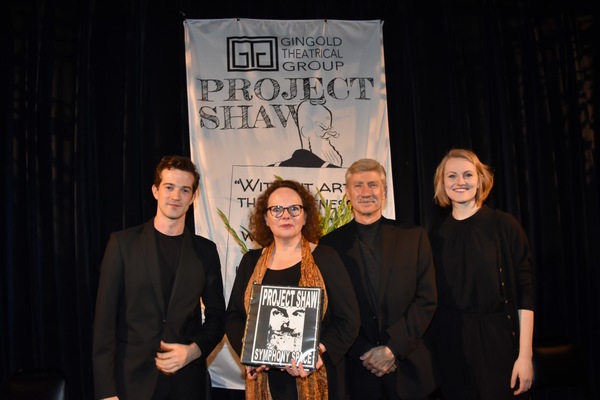 Tonight's Cast-A.J. Shively, Maryann Plunkett, David Garrison and Kerstin Anderson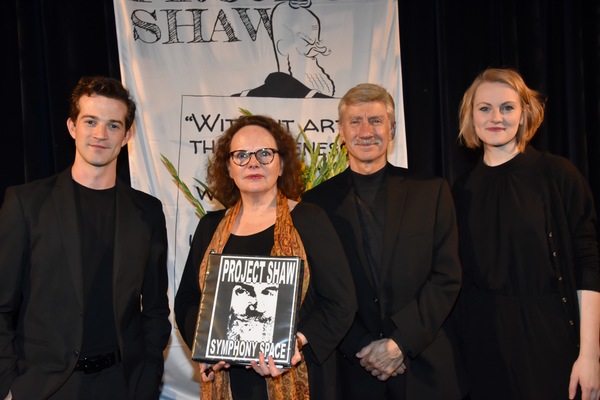 A.J. Shively, Maryann Plunkett, David Garrison and Kerstin Anderson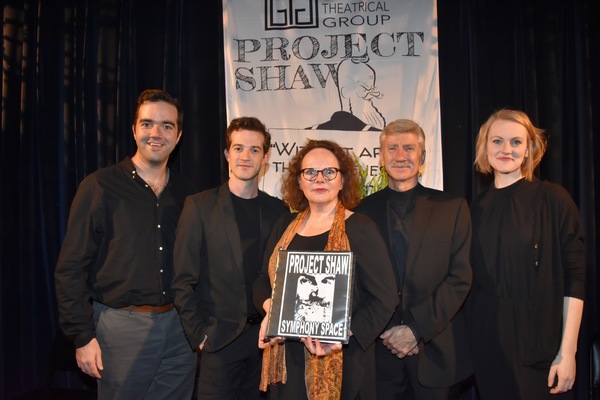 Director Stephen Brown-Fried with A.J. Shively, Maryann Plunkett, David Garrison and Kerstin Anderson

Stephen Brown Fried, A.J. Shively, Maryann Plunkett, David Garrison and Kerstin Anderson are joined by stage managers-Britini Serrano and Lindsay Warnick

Stephen Brown Fried, A.J. Shively, Maryann Plunkett, David Garrison and Kerstin Anderson with stage managers-Britini Serrano and Lindsay Warnick and Founding Artistic Director David Staller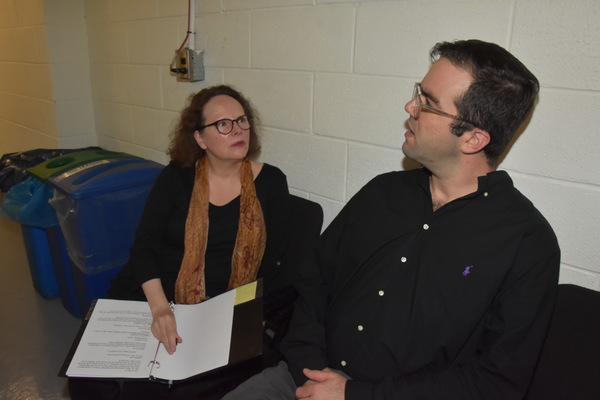 Maryann Plunkett and Stephen Brown-Fried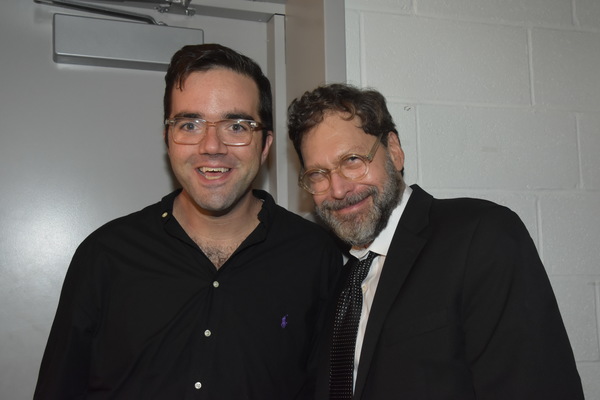 Stephen Brown-Fried and David Staller

David Staller and Maryann Plunkett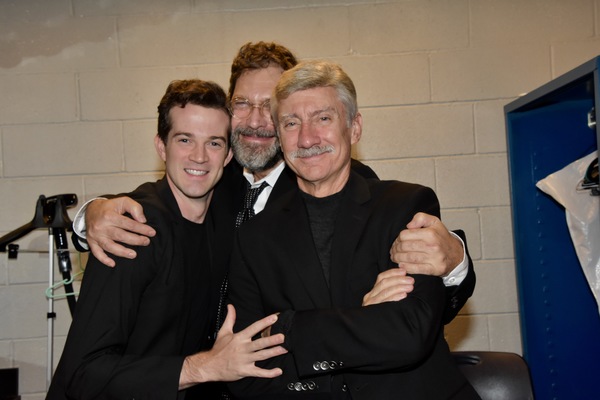 A.J. Shively, David Staller and David Garrison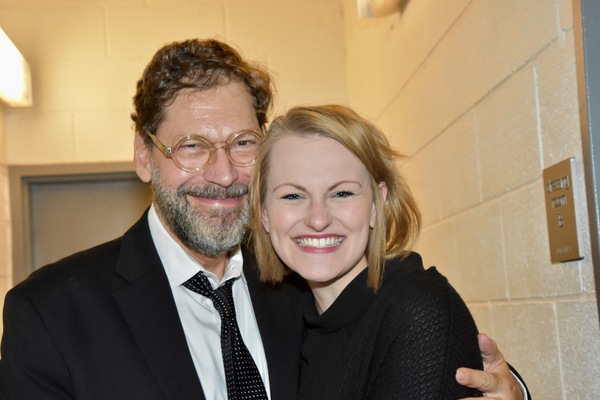 David Staller and Kerstin Anderson