Photo Coverage: Project Shaw Presents BACK TO METHUSELAH Part One
Gingold Theatrical Group (David Staller, Artistic Director) continued its season on October 22nd with Bernard Shaw's Back to Methuselah (Part 1).

Back to Methuselah is Shaw's 1921 play that tells the story of all humanity. Starting in the Garden of Eden and sailing up through the 22nd century, this far-out comedy tackles all the political and social issues Shaw is so notorious for. Do you have to see both parts to get it? NO! Part Two of this play will be presented on November 19th, and the two parts exist independently of each other. After Man and Superman, this is Shaw's most often quoted play. Most all of the great lines go, of course, to the women.

David Staller, GTG's Artistic Director, directs a cast that features Brenda Braxton(Smokey Joe's Cafe - Tony Award nomination, Chicago, Jelly's Last Jam); Michael Doonan(Long Day's Journey into Night at the Court Theatre); Daniel Jenkins (Big River - Tony Award nomination, Big, Billy Elliot, Angels in America); Tim Jerome (Phantom of the Opera, The Lyons, Baz Luhrmann's La Bohème, Grand Hotel, Cats, The Rothschilds); Talene Monahon (currently starring in Apologia with Stockard Channing & Hugh Dancy); Tony Roach (currently starring in Lerner & Loewe's My Fair Lady at Lincoln Center); Margaret Loesser Robinson (Man and Superman directed by David Staller at the Irish Rep); Thom Sesma (starring opposite Raúl Esparza in Classic Stage Company's upcoming The Resistible Rise of Arturo Ui); and David Shih (NAATCO's Henry VI).

BroadwayWorld was there and you can check out the photos below!
Now celebrating its 13th year, Gingold Theatrical Group's Project Shaw made history in December 2009 as the first company ever to present performances of every one of Shaw's 65 plays (including full-length works, one-acts and sketches). They are now also including plays by writers who share Shaw's activist socio-political views embracing human rights and free speech, including work by Chekhov, Ibsen, Elizabeth Robins, Rachel Crothers, Pinero, Wilde, Barrie, and Harley Granville-Barker. GTG's other programs include its new play development and educational programs. For those interested in lively off-site discourses, each Project Shaw event is followed by a talk-back with cast members. GTG's David Staller and Stephen Brown-Fried are also hosting a monthly Shaw Club discussion group. Always lively, they meet the Monday evening after every Project Shaw event at 520 8th Avenue.
Photo Credit: Genevieve Rafter Keddy

Tonight's Cast-Tony Roach, Daniel Jenkins, David Shih, Thom Sesma, Tim Jerome, Michael Doonan, Talene Monahon, Margaret Loesser Robinson and Brenda Braxton

Tonight's Cast-Tony Roach, Daniel Jenkins, David Shih, Thom Sesma, Tim Jerome, Michael Doonan, Talene Monahon, Margaret Loesser Robinson and Brenda Braxton

Tonight's Cast-Tony Roach, Daniel Jenkins, David Shih, Thom Sesma, Tim Jerome, Michael Doonan, Talene Monahon, Margaret Loesser Robinson and Brenda Braxton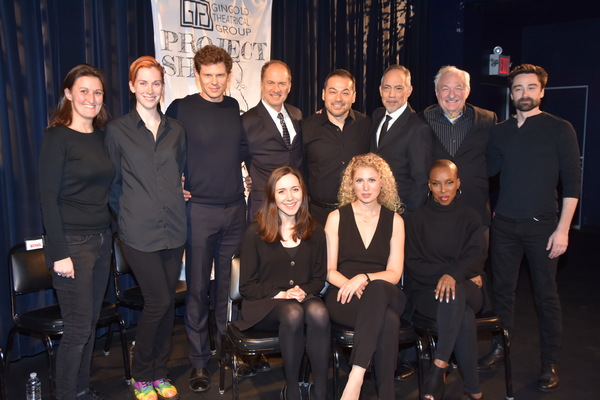 Stage Managers Taylor Mankowski and Lindsey Michelle Gradwohl join with Tonight's Cast-Tony Roach, Daniel Jenkins, David Shih, Thom Sesma, Tim Jerome, Michael Doonan, Talene Monahon, Margaret Loesser Robinson and Brenda Braxton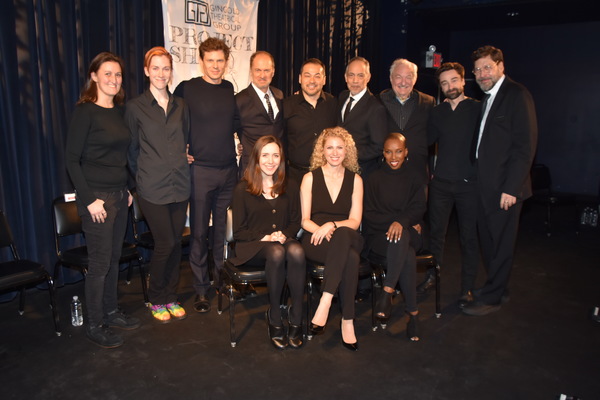 Tonight's Cast-Tony Roach, Daniel Jenkins, David Shih, Thom Sesma, Tim Jerome, Michael Doonan, Talene Monahon, Margaret Loesser Robinson and Brenda Braxton with Taylor Mankowski, Lindsey Michelle Gradwohl and David Staller (Director)

Thom Sesma

Brenda Braxton and Margaret Loesser Robinson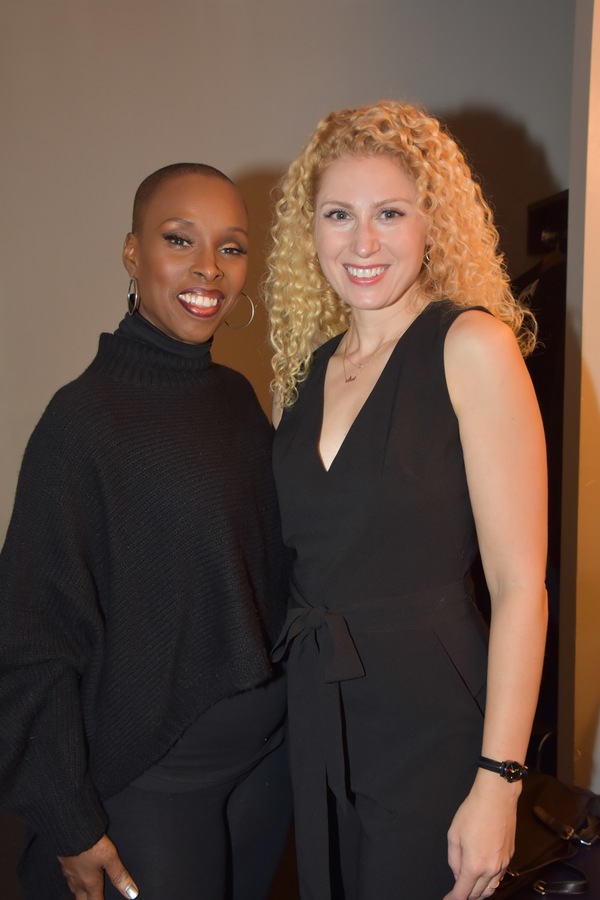 Brenda Braxton and Margaret Loesser Robinson

Brenda Braxton, David Staller and Margaret Loesser Robinson

Michael Doonan, Tim Jerome, Daniel Jenkins, Thom Sesma, Talene Monahon, David Staller, Tony Roach and David Shih

Michael Doonan, Tim Jerome, Daniel Jenkins, Thom Sesma, Talene Monahon, David Staller, Tony Roach and David Shih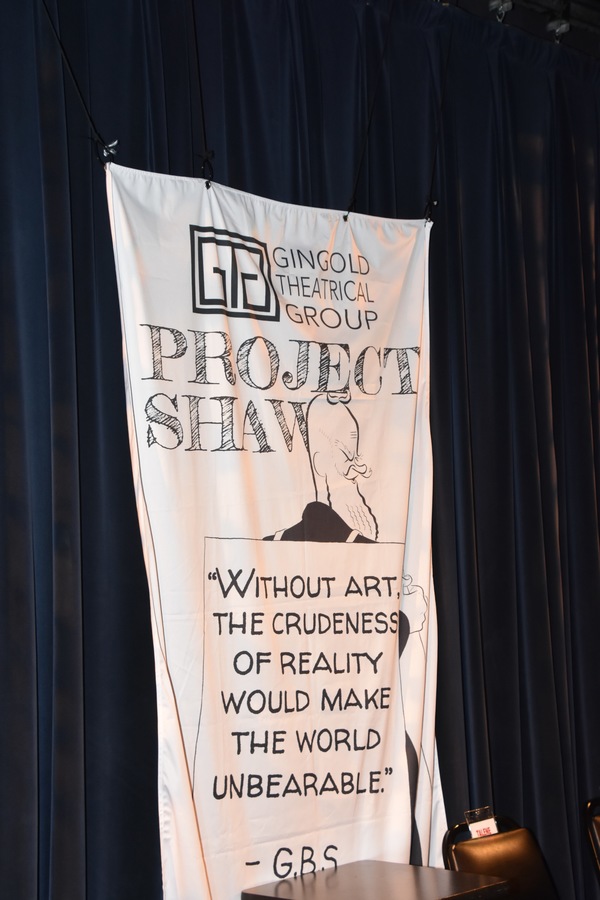 Project Shaw Presents Back to Methuselah Part One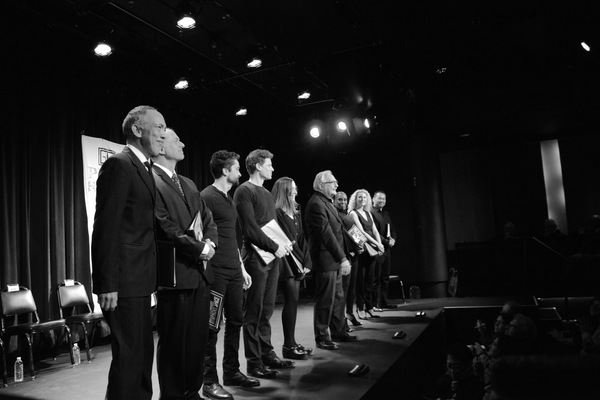 Thom Sesma, Daniel Jenkins, Michael Doonan, Tony Roach, Talene Monahon, Tim Jerome, Brenda Braxton, Margaret Loesser Robinson and David Shih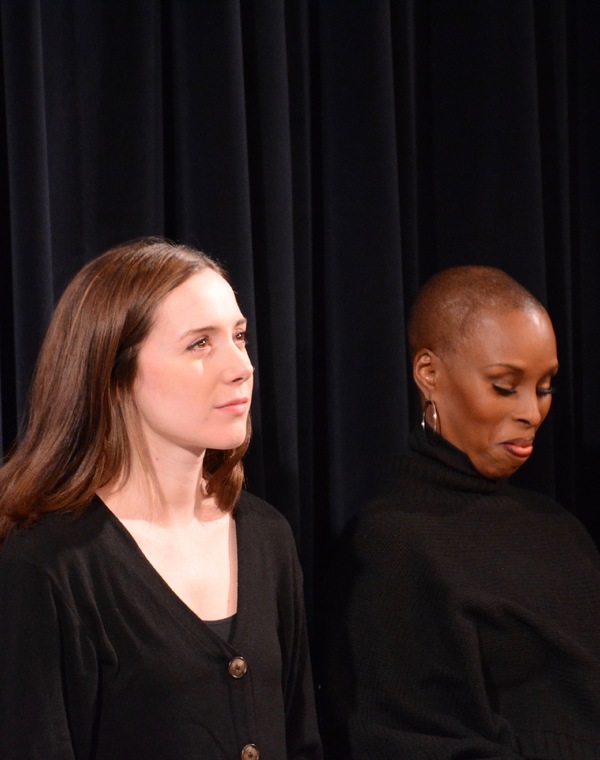 Talene Monahon and Brenda Braxton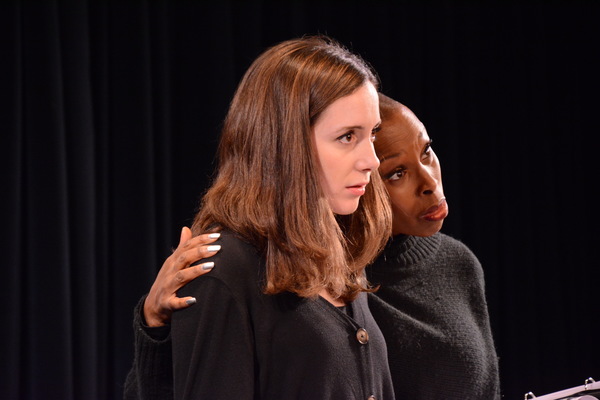 Talene Monahon and Brenda Braxton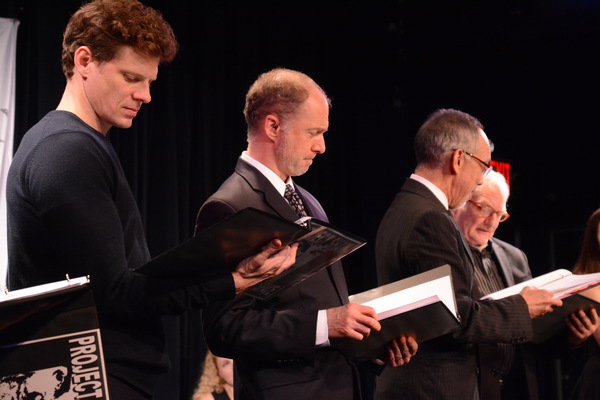 Tony Roach, Daniel Jenkins, Thom Sesma and Tim Jerome

Tony Roach, Daniel Jenkins, Margaret Loesser Robinson, Brenda Braxton, David Shih, Michael Noonan and Thom Sesma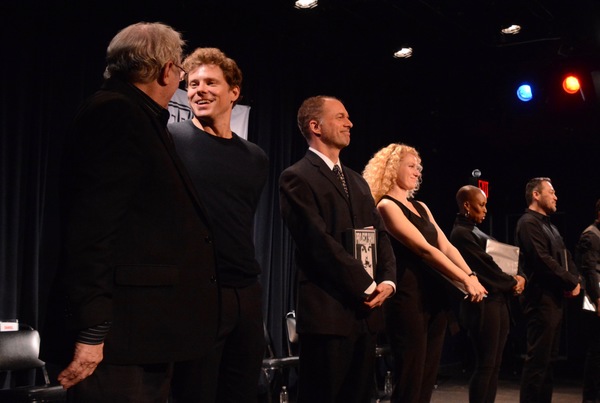 Tim Jerome, Tony Roach, Daniel Jenkins, Margaret Loesser Robinson, Brenda Braxton and David Shih

Tim Jerome, Tony Roach, Daniel Jenkins, Margaret Loesser Robinson, Brenda Braxton, David Shih, Michael Noonan and Thom Sesma