Photo Coverage: Evanna Lynch Visits The Cast and Creative Team of PUFFS
Evanna Lynch, known as Luna Lovegood in the Harry Potter films, visited the Potter comedy Puffs. Check out photos of her with the cast below!
PUFFS or: Seven Increasingly Eventful Years at a Certain School of Magic & Magic - the hit comedy currently running at New World Stages (340 West 50th Street) - recently celebrated a major landmark as the show reached 300 performances Off Broadway on January 1, 2018. The show also broke two New World Stages box office records: the recently-concluded holiday week marks the largest grossing week in the history of Stage 5 at New World Stages, with the show achieving last week the highest advance sales for Stage 5 in the existence of the venue.
As audience response has continued to grow since the show won another set of rave reviews this summer, Puffs is now on sale through November 4, 2018. From its origins at the Peoples Improv Theater in 2015 to its official Off-Broadway opening at the Elektra Theater in 2016, Puffs continues its remarkable journey with a recently expanded schedule and its two weekend matinees designated "family friendly." After entertaining over 35,000 audience members, the show recently introduced new sets and new creatures, but kept the same beloved Puffs!
At the request of fans around the world, "Puffs: Live Off Broadway" will be captured in front of a live audience for two performances next month, to be available for download and streaming later in the season.
PUFFS is written by Matt Cox and directed by Kristin McCarthy Parker. Tickets are now on sale at www.Telecharge.com.
For seven years a certain boy wizard went to Wizard School. This, however, is not his story. This is the story of The Puffs... who just happened to be there too. This is a play for anyone who has never been destined to save the world. Puffs, or: Seven Increasingly Eventful Years at a Certain School of Magic & Magic is a Potter inspired comedy for anyone who has ever felt like a secondary character in someone else's story. The play gives you a new look at a familiar adventure from the perspective of three new heroes just trying to make it through magic school.
The full company features Langston Belton, Madeleine Bundy, Jessie Cannizzaro, Nick Carrillo, Anna Dart, A.J. Ditty, Julie Ann Earls, James Fouhey, Jake Keefe, Andy Miller, Zac Moon, Eleanor Philips and Stephen Stout. Puffs has production and costume design by Madeleine Bundy, lighting design by Herrick Goldman, sound design by Matt Cox and original music by Brian Hoes. Daniel Kuney serves as general manager.
The show is produced by Tilted Windmills Theatricals (John Arthur Pinckard & David
Carpenter), Stamatios Tom Hiotis, John Paterakis, George Stephanopoulos, Invisible Wall Productions, Letter Blue Entertainment, Sally Cade Holmes, Heather Shields, The Harris Brothers, and Alan Koolik/David Treatman, in association with GG Entertainment, Mark & Alison Law, Paul C. Bongiorno, Oliver Baer, Eric Kelhoffer, and Stephen Stout and Colin Waitt. It was originally produced at The Peoples Improv Theater by Stephen Stout and Colin Waitt, and developed in part during a residency with the University of Florida, School of Theatre + Dance, Jerry Dickey, School Director.
PUFFS or: Seven Increasingly Eventful Years at a Certain School of Magic & Magic is
performed at New World Stages (340 West 50th Street, New York, NY 10019). The current performance schedule is Mondays at 8:00 PM; Thursdays at 8:00 PM; Fridays at 8:00 PM; Saturdays at 2:00 PM and 8:00 PM; and Sundays at 3:00 PM. Both the Saturday and Sunday matinee shows are special "Family Friendly" performances for audiences of all ages. Tickets, which are on sale at Telecharge.com, start at $52.00. Premium seats are $87-$97.
Photo Credit: Genevieve Rafter Keddy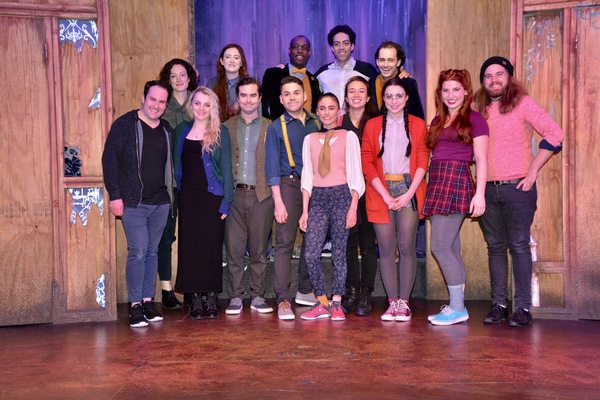 Evanna Lynch with The Cast and Creative team of Puffs

Evanna Lynch with The Cast and Creative team of Puffs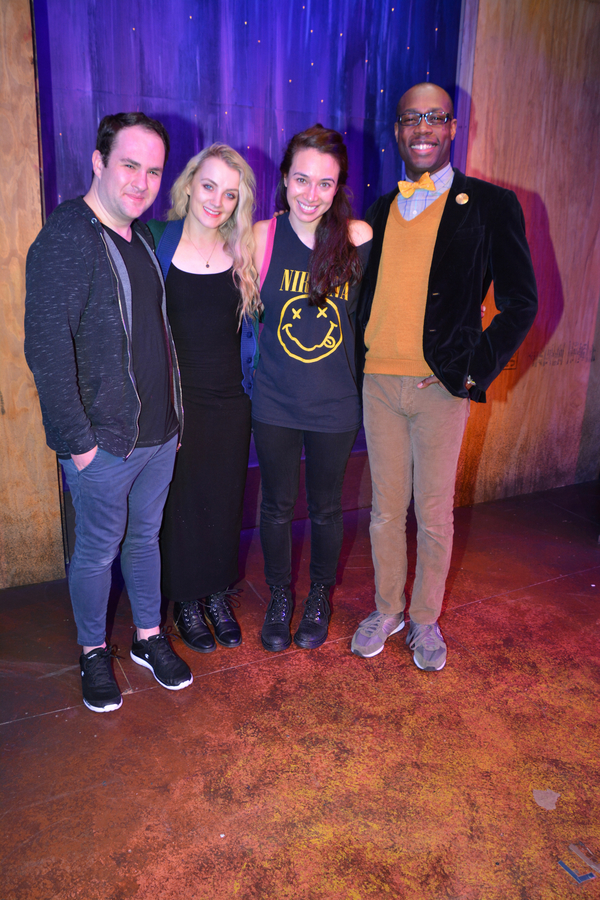 Zac Moon, Evanna Lynch, Julie Ann Earls and Langston Belton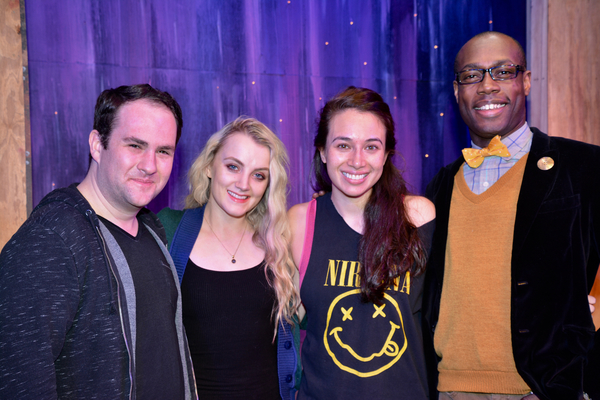 Zac Moon, Evanna Lynch, Julie Ann Earls and Langston Belton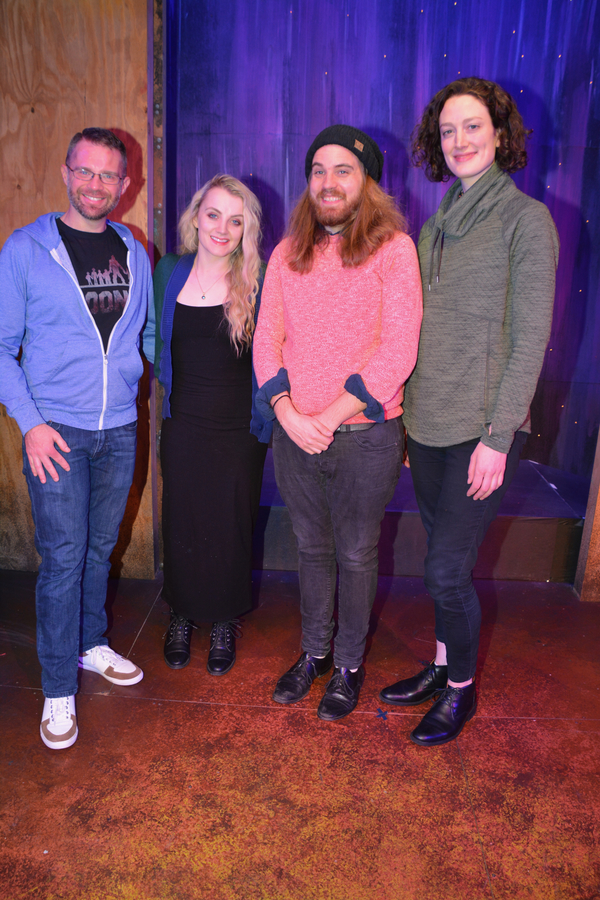 John Arthur Pinckard, Evanna Lynch, Matt Cox and Kristin McCarthy Parker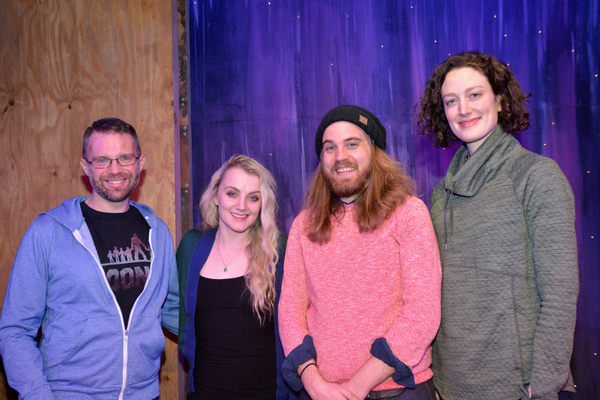 John Arthur Pinckard, Evanna Lynch, Matt Cox and Kristin McCarthy Parker

Evanna Lynch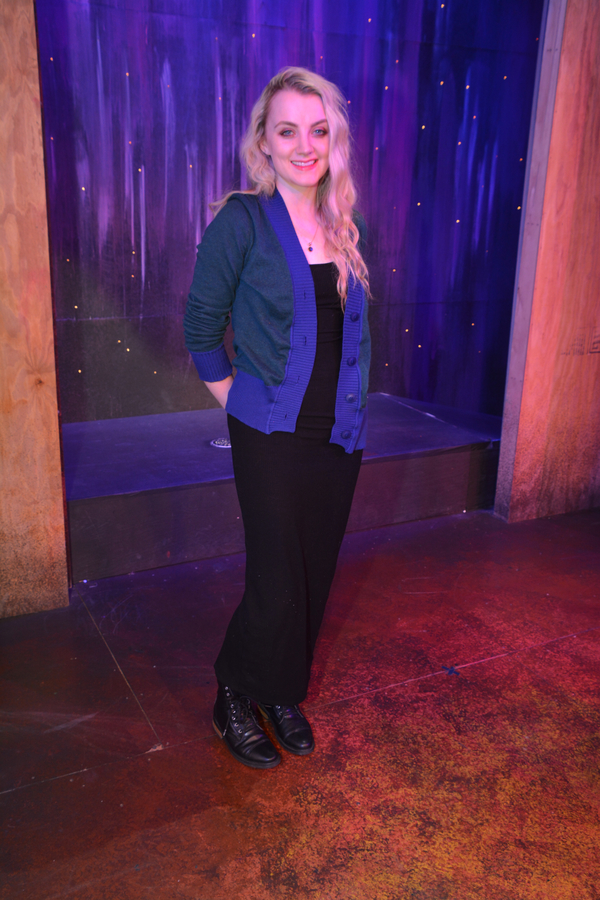 Evanna Lynch

Evanna Lynch