Pan Asian Repertory Theatre Salutes Ernest Abuba, Cheryl Ikemiya And George Fischoff At 2018 Arts & Action Gala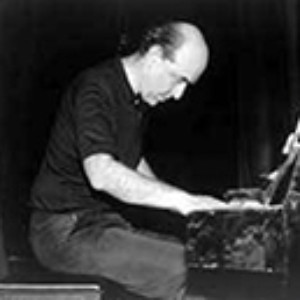 Pan Asian Repertory Theatre (Tisa Chang, Artistic Producing Director) will host a one-night only special event celebrating the upcoming season with the 2018 Arts & Action Gala Dinner on Thursday evening, October 18, 2018 at The Golden Unicorn Restaurant in Chinatown (18 East Broadway at Catherine Street).
The 2018 Arts & Action Honorees are playwright, director, and veteran Broadway and film actor Ernest Abuba, former Senior Program Officer of the Doris Duke Charitable Foundation Cheryl Ikemiya, and a Special-In-Memoriam tribute to George Fischoff, composer of Sayonara, produced by Pan Asian Rep.
Tisa Chang, Artistic Producing director, stated, "Our Art & Action Annual Gala salutes and recognizes Artists and Community Leaders of distinction who have made a difference with their philanthropic and artistic endeavors."
The evening will be co-emceed by veterans Erin Quill (Avenue Q, King & I, and her blog, The Fairy Princess Diaries) and Henry Yuk (Teahouse, Yellow Fever, You Can't Take It with You). Presenters include Zeyba Rahman, Senior Program Officer for the Building Bridges Program at the Doris Duke Charitable Foundation and Sarah Ruhl (Playwright of The Oldest Boy, two-time Pulitzer Prize finalist, MacArthur Genius Awardee). The Benefit Committee for the event includes Tisa Chang, Abigail Felder, David L. Fung, Lucy Kan, Victor Kan, Dora Lu, and, Mel Young.
The festivities will begin at 6:00 p.m. with wine and appetizers and a sit down Chinese Banquet (Peking Duck, and traditional delectable treats) at 7:00 p.m., followed by the presentations co-hosted by Erin Quill and Henry Yuk. Individual tickets begin at $175 and sponsorship tables begin at $2,500. For additional information on Pan Asian Repertory Theatre, or to purchase tickets, please visit the website www.panasianrep.org, or via email at info@panasianrep.org. or by calling (212) 868-4030.
Ernest Abuba is a playwright, director, and veteran Broadway and film actor. Last seen in The Oldest Boy at Lincoln Center. Broadway: Pacific Overtures, Loose Ends, Shimada, and Zoya's Apartment. National Tour: The King and I. His plays produced by Pan Asian Rep include Kwatz! The Tibetan Project, Cambodia Agonistes, Eat A Bowl of Tea, An American Story, and Dojoji: The Man Inside The Bell. Leir Rex, Papa Boy, and Nightstalker (La MaMa E.T.C.). He was a founding Board Member of Pan Asian Repertory Theatre and Chen Dance Center. With the Basement Workshop in Chinatown and the Henry Street Settlement, he served as the Director of the Asian American Theatre Collective Unit with Fay Chiang and Mary Lum. TV: "Kung Fu: The Legend Continues," "Counterstrike," "Vestige of Honor," and "Adderly." Film: Twelve Monkeys, New York News, King of New York, and Call Me. Screenplays: Mariana Bracetti, Osceola, Arthur A. Schomburg, Lilac Chen - Asian American Suffragette, Asian American Railroad Strike, and "Iroquois Confederacy" (Wing Lum Productions and CBS/PBS). Audiobook: Abuba is the voice of His Holiness, the 14th Dalai Lama, on The Art of Happiness, Vol. 1. Recipient of an Obie, Rockefeller Playwright Residency, five NYSCA Grants for Playwriting and Directing, and Creative Arts Public Service (CAPS) Grant. He is a Senior Theatre faculty member at Sarah Lawrence College.
Cheryl Ikemiya was the senior program officer for the arts at the Doris Duke Charitable Foundation (DDCF). She worked together with the Arts Program staff to plan, implement, review and evaluate its strategy and programs. She was involved in developing multiple programs for the theatre community, including DDCF's Leading National Theatre and Theatre Commissioning and Production programs; Theatre Communications Group's New Generations and Audience (R)Evolution programs; and DDCF's support for organizations such as the Consortium of Asian American Theatres and Artists, Latino Theatre Commons, Network of Ensemble Theatres, among others.
Cheryl was formerly the assistant director of the Performing Arts Program at the Japan Society, Inc. in New York City. She serves on the board of the New York Buddhist Church, where as an ordained Buddhist priest she is an assistant minister and has volunteered in pastoral care at Beth Israel Hospital. She is a past chair of New York Grantmakers in the Arts, and currently a mentor in Philanthropy New York's Young Leaders Breakfast Club.
In Memoriam: Composer, George Fischoff, was born in South Bend, Indiana and came to New York City as a teenager on a full scholarship to the Juilliard School of Music. After graduation with top honors from Juilliard, he decided to pursue a career as a composer. His most notable songs, "98.6" and "Lazy Day", both charted on Billboard's Hot 100 and continue to receive airplay all over the world. Later in life he decided to become a musical playwright and created a one man show named Gauguin/Savage Light, which ran for over 7 years at various studios in Manhattan. Mr. Fischoff is the composer of the gorgeous score to James Michener's Sayonara, which Pan Asian produced in 2015.
The evening will benefit Pan Asian Repertory Theatre's 42nd milestone season that includes the New York premiere of the play The Emperor's Nightingale by Damon Chua (Incident at Hidden Temple), an adaptation of Hans Christian Andersen's story "The Nightingale," set in 18th-century China, and brings to light the youthful exploits of the future Emperor Qianlong who befriends a magical bird who helps him learn what he must do to be King. The play employs traditional Chinese lion dance, puppetry, and a pair of tigers and pandas to tell this fun, thrilling tale. A show for the whole family. Directed by Chongren Fan (Lost in Shanghai), performances are set to begin Monday, November 26, 2018 for a limited run through Sunday, December 16, 2018 at Theatre Row (410 West 42nd Street). Opening Night is set for Sunday afternoon, December 2, 2018 at 2:30 p.m.
And in the Spring of 2019, Pan Asian Repertory Theatre, with a prestigious grant and support from the National Endowment for the Arts, will present the world premiere of the new play The Brothers Paranormal by Prince Gomolvilas (Big Hunk o' Burnin' Love) that follows two Thai-American brothers who specialize in domestic hauntings. When the siblings investigate the home of an African-American couple displaced by Hurricane Katrina, everyone's notions of reality, fantasy, and sanity clash against the shocking truth. Pan Asian's world premiere of The Brothers Paranormal is the play's kick-off before later productions in the Midwest, Northwest, and beyond. Directed by Jeff Liu (Yellow Face), performances are set to begin Saturday, April 27, 2019 for a limited run through Sunday, May 19, 2019 at Theatre Row (410 West 42nd Street). Opening Night is set for Wednesday, May 1, 2019 at 7:30 p.m.
Tisa Chang (Pan Asian Rep Founding Artistic Producing Director) has led the company since inception, promoting stories seldom told and voices seldom heard. She is a theatre professional with five decades of experience as an actor, dancer, and director. Highlights include Sayonara; The Joy Luck Club; the epic play-with-music Cambodia Agonistes, which toured nationally and to Cairo and Johannesburg; Kwatz! The Tibetan Project; and Rashomon, which was invited to Havana Theatre Festival in 2003. She innovated premieres, in English and Mandarin Chinese of the Peking opera, Return of the Phoenix, and A Midsummer Night's Dream at La Mama ETC.
Pan Asian Repertory Theatre, celebrating its 42nd Milestone Season, is the most veteran Asian American theatre company on the East Coast. With the help of the late Ellen Stewart and core Asian American artists at La Mama ETC, Tisa Chang founded Pan Asian Rep in 1977 with the vision that Asian American artists can equally follow their artistic aspirations to reach the zenith of American Theatre. Its mission is to provide professional theatre opportunities for Asian American artists to work under the highest standards of excellence and create new works that dignify Asian Americans and dispel stereotypes, focusing on stories of probing social justice issues with distinctive Off-Broadway Productions, Tours, National Outreach, and Community Service. Mel Gussow of The New York Times described it as "A Stage for All the World of Asian -Americans" and wrote that "Before Pan Asian Rep, Asian Americans had severely limited opportunities in the theater...." The company has nurtured thousands of artists and is a "who-is-who" of Asian American theatre history, with notable alumni/ae: June Angela, Tina Chen, Philip Gotanda, Wai Ching Ho, David Henry Hwang, Daniel Dae Kim, Lucy Liu, Ron Nakahara, Qui Nguyen, R.A. Shiomi, Lauren Yee, and Henry Yuk.
Pan Asian Programs are made possible, in part, by the National Endowment for the Arts; the New York State Council on the Arts, with the support of Governor Andrew Cuomo and the New York State Legislature; the New York City Department of Cultural Affairs, in partnership with the City Council; City Council member Margaret Chin; and major support from the Shubert, NY Community Trust, Howard Gilman, Fan Fox & Leslie R. Samuels, Lucille Lortel Foundations; and generous individuals.
Related Articles View More Off-Broadway

Stories

Shows
More Hot Stories For You