Latest News on Tisa Chang
Stage Credits
  [Broadway]
1977
Second Viet Cong
Yen
First Viet Cong (Understudy)
Sorrentino (Understudy)
  [Broadway]
Original Broadway Production, 1970
Daughter
Okinawan/American
  [US Tour]
National Tour, 1963
Tintinabula
Tisa Chang News
Pan Asian Rep & Poetic Theater to Host Post Performance Conversation With Veteran Poets at MEMORIAL
by Chloe Rabinowitz - Jan 25, 2023
Pan Asian Repertory and Poetic Theater Productions will host a conversation with Armed Service Veteran poets following the matinee performance of Memorial, by Livian Yeh, on Sunday, January 29th, 2023 at 2:30 p.m.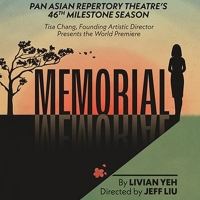 Cast and Creative Team Announced for MEMORIAL World Premiere at Pan Asian Repertory Theatre
by Chloe Rabinowitz - Nov 16, 2022
Launching its 46th Milestone Season, Pan Asian Repertory Theatre has announced as a tribute to the Chinese architect Maya Lin with deep respect for her courage and creativity, the titanic role of 'Maya' will be played by two actors - Angel Lin and Nancy Ma - in alternation for the world premiere of Memorial by Livian Yah.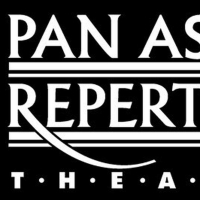 Pan Asian Repertory Theatre Announces 46th Season Featuring the World Premiere of MEMORIAL & More
by Chloe Rabinowitz - Oct 17, 2022
Pan Asian Repertory Theatre has announced the lineup of its 46 th Milestone Season beginning in the new year with the world premiere of the new play Memorial by Livian Yeh, followed by celebrating Asian Heritage Month in May and closing the season with the return of the annual play festival NuWorks 2023.
Primary Stages to Present PEERLESS Events and Creative Access Grant Readings
by Chloe Rabinowitz - Oct 6, 2022
PRIMARY STAGES will present additional programming for their Fall 2022 season, including readings, panels and talkbacks for their fall production peerless and the Creative Access Grant Recipients Reading Series.  
Lucille Lortel Awards Change Eligibility Rules
by Chloe Rabinowitz - Sep 20, 2022
The Off-Broadway League and the Lucille Lortel Theatre have changed the eligibility rules for the Lucille Lortel Awards. The Lortel Awards Administration Committee in collaboration with the Off-Broadway League Board of Directors has lowered the minimum seating capacity requirement of Lortel Award- eligible shows from 100 to 76.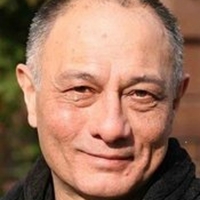 Pan Asian Repertory Theatre Announces Passing of Founding Member Ernest Abuba
by Chloe Rabinowitz - Jun 21, 2022
Pan Asian Repertory Theatre announced today the passing of founding member and company senior artist Ernest Abuba, the award-winning actor, playwright, screenwriter, and director on stage, film, and television, following a brief illness.
Pan Asian Repertory Theatre Announces NUWORKS 2022 Experimental Series
by Chloe Rabinowitz - Jun 8, 2022
Pan Asian Repertory Theatre will present NuWorks 2022, the annual experimental series of self-created work from innovative and diverse artists exploring an eclectic range of genres and techniques using poetry, text, dance and music.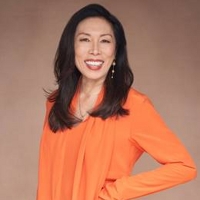 Bucks County Playhouse Opens 83rd Season With New Play AMERICAN JADE
by A.A. Cristi - Apr 27, 2022
When the award-winning actress and playwright, Jodi Long, took her first steps on the Broadway stage in Sidney Lumet's production of "Nowhere to Go But Up," she was entering a professional world that ran through her family's bloodline. Her Vaudevillian parents had long trod the boards – in fact, as part of a popular song and dance act, they even appeared on the Ed Sullivan show in the 1950s.
KIMBERLY AKIMBO & ORATORIO FOR LIVING THINGS Lead Nominations for 2022 Lucille Lortel Awards
by Nicole Rosky - Apr 7, 2022
Nominations for the 37th Annual Lucille Lortel Awards for Outstanding Achievement Off-Broadway were announced today by theatre veterans Lilli Cooper and Lea DeLaria, stars of Broadway's POTUS. With COVID safety in mind, rather than having one host and multiple presenters, this year the Awards will be handed out by a few Host/Presenter pairs on Sunday, May 1, 2022 at NYU Skirball beginning at 7:00pm EST. The Lucille Lortel Awards are produced by the Off-Broadway League and Lucille Lortel Theatre, with additional support provided by TDF.
The Lucille Lortel Awards to Make Live Return May 1; Honorees Announced
by A.A. Cristi - Mar 24, 2022
The Lucille Lortel Awards, the preeminent honor presented exclusively to recognize Outstanding Achievement Off-Broadway, have confirmed their return to a LIVE in-person celebration on Sunday, May 1, 2022, at 7:00PM at NYU Skirball. All New York University.
Tisa Chang Videos
STAGE TUBE: TCG Launches 'Legacy Leaders of Color' Video Project
by BWW News Desk - Dec 20, 2016
Theatre Communications Group (TCG), the national organization for theatre, launches the Legacy Leaders of Color Video Project (LLCVP). Working with MOPED, a video production company, and with support from Doris Duke Charitable Foundation, TCG filmed a series of interviews chronicling the stories of founding leaders of theatres of color.
Tisa Chang Frequently Asked Questions
How many Broadway shows has Tisa Chang been in?
Tisa Chang has appeared on Broadway in 2 shows.
How many West End shows has Tisa Chang been in?
Tisa Chang has not appeared in the West End