Off-Broadway Alliance Offers Seminar PUTTING IT TOGETHER: FROM OPTION TO OFFERING TO OPENING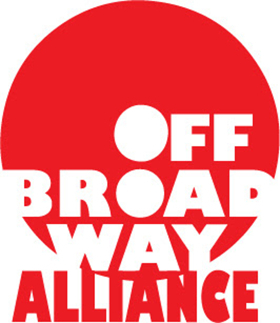 The Off-Broadway Alliance, the organization of Off-Broadway producers, theaters, general managers, press agents, and marketing firms, will hold the next event in its Seminars series focused on the Off-Broadway producing process on Saturday, March 9, 2019.
The seminar, titled "Putting It Together: From Option to Offering to Opening" will feature top theatre professionals discussing the necessary steps for building the foundation of a commercial Off-Broadway production, including; obtaining rights, forming a company, and financing a production. Panelists will include producer David Carpenter of Tilted Windmills Theatricals (Puffs, or: Seven Increasingly Eventful Years at a Certain School of Magic and Magic), general manager Laura Janik Cronin of Brierpatch Productions (The Other Josh Cohen, Cagney), and attorney M. Kilburg Reedy (Daniel's Husband, Party Face, Clever Little Lies). Producer Robert Driemeyer (La Cage aux Folles, Tennessee Williams' The Two-Character Play) will moderate.
"Putting It Together" will be held on the 3rd floor of The Theater Center (210 West 50th Street). Check-in will begin 10:30am for networking and complimentary coffee and bagels. The panel discussion will take place from 11am to 12:30pm with additional time allotted afterward for conversation with fellow attendees.
Admission for the seminar is $5 (to partially cover the costs of presenting the seminar), and pre-registration is a must. Attendees are encouraged to pre-submit questions for the panelists when they submit their reservations. Questions will be asked live at the seminar.
About The Panelists
David Carpenter is currently a Managing Partner of Tilted Windmills Theatricals, an entertainment production company based in New York City. He and John Pinckard are currently producing the hit off-Broadway play Puffs, or: Seven Increasingly Eventful Years at a Certain School of Magic and Magic by Matthew Cox. TWT is currently developing a new interactive play by Matt Cox The Magnificent Revengers and a Los Angeles production of the cult hit Reefer Madness the Musical. Previous positions include the Head of Sales at DreamWorks Theatrical, overseeing single and group ticket sales for Shrek The Musical on Broadway, the Director of Sales and Marketing for Group Sales Box Office, the Manager of Ticket Center Operations for The Broadway League and the Sales and Marketing Associate for Dodger Touring, Ltd. He graduated from Bucknell University with a double major in English and Theatre and a minor in Dance. He has lectured on producing at Columbia University, Bucknell University, The University of New Mexico and the University of Florida at Gainesville.
Laura Janik Cronin is co-owner Brierpatch Productions since 2008, where she has managed over 35 Off-Broadway and touring productions. Current New York musicals include The Other Josh Cohen and Sincerely, Oscar. Current out-of-town productions include Fuerza Bruta (Las Vegas), and a pre-Broadway production of the musical, Cagney. Prior to Brierpatch, Laura worked for over 12 years in theatrical management on and Off-Broadway, including The Lion King, Chicago, August: Osage County, Hamlet with Ralph Fiennes, and more. Laura has a Bachelor of Arts degree in music from Mount Holyoke College and a Master of Fine Arts degree from the Yale School of Drama.
M. Kilburg Reedy is an attorney with more than two decades of experience practicing in the areas of entertainment law and intellectual property, with a concentration in theater contracts, financing and securities, but also including work in publishing, film, television, copyright, trademark, digital media and music. Production counsel work for recent and current shows includes Daniel's Husband, Party Face, Goldstein The Musical, Clever Little Lies and Rock and Roll Man - The Alan Freed Story. Ms. Reedy is also an award-winning theatre producer and playwright.
Robert Driemeyer (Moderator) Broadway credits include the Tony Award-winning revival of La Cage aux Folles starring Kelsey Grammar and Douglas Hodge and Elling starring Brendan Fraser and Denis O'Hare. Off-Broadway he produced Tennessee Williams' The Two-Character Playstarring Amanda Plummer and Brad Dourif, and Party Face starring Hayley Mills and directed by Amanda Bearse. Other Off-Broadway credits include Shear Madness and Forbidden Broadway. He produced David Parr's critically acclaimed Slap&Tickle directed by David Drake in Provincetown, MA, and the Actors' Fund benefit Dear George: Letters to the President, which was simultaneously presented in 40 theatre across the country leading up to the 2004 presidential election. He and producing partner Morgan Sills formed Driemeyer-Sills Productions which focuses on new works, classic revivals, and offers consulting and executive producing services, dsproducers.com.