New York Stage and Film Announces Founders' Award and Pfaelzer Award Recipients
This year's finalists for the Founders' Award were Troy Anthony, Zeniba Now, Banna Desta, Gethsemane Herron-Coward, Katie Madison, and Marcus Scott.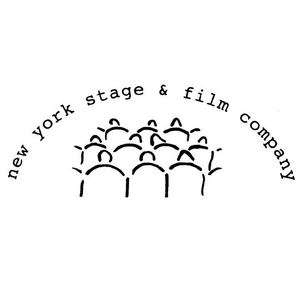 New York Stage and Film announced today that jeremy o'brian is the recipient of the 2021 Founders' Award, a prestigious award that provides financial and administrative resources, as well as access to the NYSAF artist community. This year's finalists for the Founders' Award were Troy Anthony, Zeniba Now, Banna Desta, Gethsemane Herron-Coward, Katie Madison, and Marcus Scott.
The Founders' Award acknowledges an exceptional generative artist, in honor of the founders' enduring commitment to nurturing emerging voices. The Founders' Award is now selected by recent recipients of the award. This year's committee included Ngozi Anyanwu, Keelay Gipson, Kirya Traber, and Max Vernon. Recipients are offered $2500, an extended residency during the NYSAF Summer Season in the Hudson Valley, and financial and administrative support for a project for which they are the sole curatorial voice. jeremy o'brian will curate multiple events in proximity to World AIDS Day, including a conversation that bears witness to the multiplicity of stories available from Black, Queer, HIV-positive artists, which will be available as a live event and audio podcast for streaming. jeremy will also offer a reading of his play boys don't look at boys as a compliment to the preceding conversation.
New York Stage and Film has also announced that Elisa Bocanegra has been named the 2021 recipient of the Pfaelzer Award, created in honor of Producing Director Johanna Pfaelzer's 20-year commitment to nurturing artists and their developing stories at New York Stage and Film.
The Pfaelzer Award is selected in consultation with Johanna Pfaelzer and the recipient receives artistic and administrative support for projects of their choosing throughout the year, culminating in a residency during NYSAF's summer season. The residency is meant to include a reading, workshop, or other developmental activity that best supports the artist and their work. The recipient will be actively involved with the rich community of NYSAF artists and artistic staff and has the opportunity for project mentorship from Ms. Pfaelzer.
"I am excited to be working with New York Stage and Film," said Founders' Recipient jeremy o'brian. "boys don't look at boys is a play of great significance, underscoring my deepest hope for a world where we normalize black boys prioritizing vulnerability, gentleness, and a deep regard for self and the other. My time with NYSAF will be spent developing this play, and I am excited to be introducing myself to the New York theatre community at a time that feels both new, exciting, and burgeoning in its consciousness of what true inclusion and representation might look like."
"I know first-hand the power of a great mentor. Olympia Dukakis was mine, and she encouraged me to start HERO Theatre," said Pfaelzer Recipiant Elisa Bocanegra. "This new chapter in my career is about commissioning and developing new work. I'm so honored to receive mentorship from Johanna Pfaelzer. She's amazing at nurturing artists, manages to understand work-life balance, and is a great leader. I feel very fortunate."
FOUNDERS' AWARD RECIPIENT BIO:
jeremy o'brian is a first-generation Mississippi-born penman. He received his Bachelor of Arts in English from Tougaloo College before attending and graduating from the University of Texas at Austin with a Master of Arts in African and African Diaspora Studies. He is the writer and producer of the short film Blu & Sky (2021). He is the recipient of the Birmingham Black Repertory Theatre Company Black Queer Fellowship (2020), Liberation Theatre Playwriting Residency Fellowship (2019), Athena Theatre's Athena Writes Playwriting Fellowship (2018), and the Lambda Literary Emerging LGBTQ Voice in Playwriting Fellowship (2016). His plays include: egg; or anythin' dipped in egg gone soften (Development: Athena Theatre), a curious thing; or superheroes k'ain't fly (Workshop Production: JAGProductions), under one roof; or home to mississippi (Development: Liberation Theatre Co.), and boys don't look at boys (Semi-Finalist: Playwright's Realm Writing Fellowship).
PFAELZER AWARD RECIPIENT BIO:
Elisa Bocanegra is a producer and actor who has now added directing to her credits. She is the founder of HERO Theatre in Los Angeles. Elisa was a TCG Leadership U grant recipient, which allowed her to be part of the Leadership Team at the Oregon Shakespeare Festival for two seasons. Her directing credits include TROY, where she teamed up with homeless shelters around Los Angeles to raise awareness of the crisis. Other directing credits include The Floating Island Plays by Eduardo Machado and a new project called Nuestro Planeta. This ten-year-long multimedia, new works initiative focuses on educating Latinx audiences about environmental justice within the Americas. Elisa was part of the NEXUS initiative at New York Stage and Film. As a performer, she has worked at many theatres, including The Goodman Theatre, Roundabout Theatre Company, South Coast Rep, Center Theatre Group, Hartford Stage, Oregon Shakespeare Festival, and The Williamstown Theatre Festival. Her film debut was in the Sundance Film Festival winner, Girlfight.
FOUNDERS' AWARD FINALIST BIOS:
Troy Anthony is a Kentucky-born composer, director, and theater-maker based in NYC practicing Black queer joy. He has presented work at The Shed, Joe's Pub, Musical Theater Factory (MTF), Rattlestick Playwright's Theater, Prospect Theater Company, and 54 Below. Commissions include The Public Theater, The Shed, Atlantic Theater Company, and The Civilians. Troy has been seen in The Public Theater's Hercules, Twelfth Night and As You Like It. He is founding director of the Fire Ensemble where he focuses on the intersection between music theater, community practice, and social justice. He's also a 2019-2020 MTF Maker and current MTF board member.
Banna Desta is an Eritrean and Ethiopian-American playwright and screenwriter who crafts stories about and for the African diaspora. For the stage, her short play Pining, a tragicomedy that explores the thrills and shortcomings of attraction, premiered at Rattlestick Playwrights Theater and was published by Samuel French in 2019. For the screen, she is currently a staff writer for the BET+ series First Wives Club. Most recently, she wrote a short film for the 2021 Disney Discovers showcase, collaborating with the next wave of up and coming actors and directors in New York and Los Angeles. Prior to that, she wrote and co-produced the feminist, comedic short film Akinyi + Yvonne, which was the official selection for numerous festivals. She was awarded the John Golden Prize for excellence in playwriting at NYU, where she received her MFA in Dramatic Writing.
Gethsemane Herron (she/her) is a playwright from Washington, D.C. She has developed work with JAG Productions, The Hearth, Magic Time @ Judson, The Ice Factory Festival at the New Ohio Theatre, Playwright's Playground at Classical Theatre of Harlem, The Fire This Time Festival, Roundabout Theater Company, WP Theater, Ars Nova, and the Playwright's Center, where she is a 2021-2022 Jerome Fellow. 2020-2022 Ars Nova Play Group member and 2020-2022 WP Theater Lab member. Additional residencies from The Liberation Theater Company, Virginia Center of the Creative Arts, VONA, Tofte Lake and the Millay Colony, where she was the recipient of the Yasmin Scholarship. Winner of the Columbia@Roundabout 2020 Award. Winner of the Samuel French Off Off Broadway Short Play Festival. Finalist for the Van Lier Fellowship at the Lark. MFA: Columbia University. Proud member of the Dramatist's Guild.
Katie Madison is a composer, writer, director, producer, and musical theatre artist currently based in the Canarsie and Munsee Lenape land also known as Brooklyn. She's a 2021 New York City Artist Corps Grant Recipient, and was chosen by The Downtown Alliance in collaboration with En Garde Arts and The Tank to re-open New York City in their first live performance post pandemic. She was a Critical Breaks Resident with Hi-Arts in April 2021 and her work has been commissioned by the University of Michigan's Musical Theatre Department, Crossroads Theatre Company, The American Opera Project, The Civilians, Milwaukee Skylight Theatre, The Tank, and Judson Memorial Church. Her show [ taking ] space was 2019 Sundance Theatre Lab Finalist, and she was one of three finalists for the National Black Theatre's Soul Producing Residency that same year. Find her digital work online // instagram: @kvmad // soundcloud:kvmad // www.kvmadison.com
Zeniba Now (she/Z) is an award-winning creator whose writings, musicals, songs, and performances have been seen all over the world and all over the internet. She describes herself as a musical storyteller and artscientist working in various mediums with subject matters ranging from quantum liberatory sci-fi to gynecology slapstick. Connect with Z's work via www.zenibanow.com

Marcus Scott is a playwright, musical theatre writer & journalist. Selected works: Sibling Rivalries (Long-listed for the 2020 Theatre503 International Playwriting Award; finalist for the 2021 Seven Devils Playwrights Conference and the 2021 ATHE-KCACTF Judith Royer Excellence In Playwriting Award; semi-finalist for 2021 Blue Ink Playwriting Award and the 2021 New Dramatists Princess Grace Fellowship Award), Tumbleweed (finalist for the 2017 Bay Area Playwrights Festival; semi-finalist for the 2017 New Dramatists Princess Grace Fellowship Award), Cherry Bomb (recipient of the 2017 Drama League First Stage Artist-In-Residence) and Sundown Town (Abingdon Theatre Company's Virtual Fall Festival Of Short Plays). His articles appeared in Architectural Digest, Time Out New York, American Theatre Magazine, Playbill, Elle, Out, Essence, The Brooklyn Rail, among others. Follow him: New Play Exchange. Learn more about her at her blog: http://writemarcus.tumblr.com.