Ensemble Studio Theatre Completes Cast of Charly Evon Simpson's BEHIND THE SHEET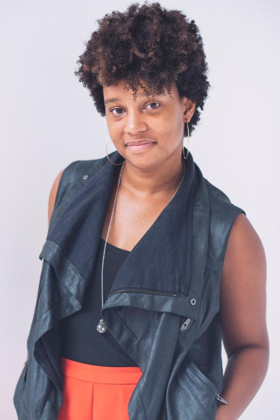 Ensemble Studio Theatre and The Alfred P. Sloan Foundation announced today casting for the World Premiere of Behind the Sheet, written by Charly Evon Simpson (Jump) and directed by Colette Robert (Mary's Wedding). Part of the EST/Sloan Science & Technology Project (Graeme Gillis, Program Director; Linsay Firman, Associate Director),Behind the Sheet will begin previews at EST's Curt Dempster Theatre (549 W. 52nd Street, New York, NY 10019) on January 9, 2019, with an opening night set for January 17, for a limited run through February 3, 2019.
The cast of Behind the Sheet will include Stephen James Anthony (War Horse) as Edward/Samuel, Nia Calloway (All One Forest) as Betty, Naomi Lorrain ("Orange is the New Black") as Philomena, Cristina Pitter (BALLS) as Sally, Shawn Randall (Travisville) as Benjamin/Lewis, Joel Ripka (American Jornalero) as George, Megan Tusing(Mope) as Josephine, Amber Reauchean Williams (No King In Israel) as Mary, and Jehan O. Young (Think Before You Holla) as Dinah.
Behind the Sheet is inspired by the story of Dr. J. Marion Sims, who is widely known as the controversial "father of modern gynecology." Inventor of the speculum and creator of a technique to cure severe gynecological ailments, he was a champion for women's health when medical schools taught nothing about female reproductive anatomy. However, he made his discoveries by repeatedly performing experimental surgery on his female slaves, including three, Anarcha, Lucy and Betsey, about whom no more is known than their names. Playwright Charly Evon Simpson imagines the experiences of these women lost to history. In her play, Dr. George Barry purchases slaves who developed painful fistulas during labor. Simpson dramatizes their involuntary participation in Barry's surgeries, as they yearn for a cure and dread the pain of each new surgical experiment. Alongside their suffering, Simpson traces the friendships, loyalties and rivalries that develop between the women as they endure a string of failures in pursuit of the slim hope of relief.
Tickets for Behind the Sheet are now on sale for $30, with tickets for students and seniors available for $25. The performance schedule is as follows: Monday at 7pm, Wednesday - Saturday at 7pm, Saturday at 2pm, and Sunday at 5pm. There will be a special benefit performance of Behind the Sheet to support EST on January 21st at 6:30pm. Tickets can be purchased at www.ensemblestudiotheatre.org.
EST's 50th Anniversary Season will continue in 2019 with the world premiere of GEORGIA MERTCHING IS DEAD, presented by EST/Youngblood. Written by Catya McMullen (AGNES), GEORGIA MERTCHING IS DEAD begins previews March 6, 2019, with an opening set for March 14, for a limited engagement through March 31, 2019. The 50th Anniversary Season will conclude with the Ensemble Studio Theatre and Radio Drama Network presenting EST's 37th Marathon of One-Act Plays in May-June 2019.
Photo Credit: Jackie Abbott
More Hot Stories For You