Amas Musical Theatre To Present Staged Workshops Of New Musical I'LL TAKE IT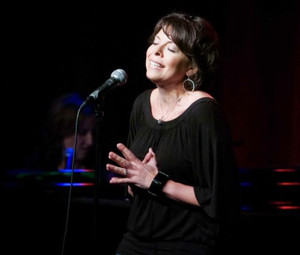 Amas Musical Theatre (Donna Trinkoff, Artistic Producer) and The Amas Musical Theatre Lab will present staged workshops of I'll Take It, a new musical comedy with book and lyrics by Eli Pasic and music by Henry Krieger (Dreamgirls, Side Show). Directed by Devanand Janki (Zanna Don't!) with musical direction by Greg Jarrett will be held on Monday, July 31 @ 6pm and Tuesday, August 1 at 3pm & 7pm, at Ripley-Grier Studios (939 Eighth Avenue - 2nd Floor - between 55th & 56th Streets). The readings are free, although reservations are required. Please visit www.amasmusical.org or email boxoffice@amasmusical.org.
"I'll take it!" exclaims Helen McGill, a spunky, middle-aged farm woman who lives with her brother and longs for adventure, when the opportunity presents itself in the person of traveling book seller Roger Mifflin, who sells his business to her right there on the spot. And there begins their adventure/ romance and the journey of a lifetime. I'll Take It! is inspired by and adapted from Christopher Morley's 1917 novella "Parnassus on Wheels."
The cast will feature: Jill Abramovitz (Fiddler on the Roof), Tiffany Chalothorn, Marc delaCruz (If/Then), Kevin B. McGlynn (All Shook Up), Kelsey Ryan Moore (Fiorello- CSC), David Rogue, Nickolas Vaughn and Dana Watkins (Edwin). Katie Sammons is the Production Stage Manager.
"We are thrilled to be working with Henry Kreiger and Eli Pasic on this new piece," notes Donna Trinkoff, Amas' Artistic Producer. "Having the opportunity to collaborate with stalwarts of the American Musical Theatre is always a treat."
These presentations are part of the ongoing Amas Musical Theatre Lab, a development series for writers, lyricists and composers to mount public readings of their new musicals. This Labpresentation is supported by the National Endowment for the Arts, the Department of Cultural Affairs in partnership with the City Council, the New York State Council on the Arts with the support of Governor Andrew Cuomo and the New York State Legislature, and by the Actors' Equity Association Foundation, the BMI Foundation, the Barbara Bell Cumming Foundation, the Friars Foundation, the Yip Harburg Foundation, the Dubose and Dorothy Heyward Foundation, the Lucille Lortel Foundation, the Shubert Foundation, and the generous contributions of many individuals.
Bios
Eli Pasic (Book and Lyrics) is a comedy writer and bookwriter/composer-lyricist of musicals. Hespends his days writing jokes onto cue cards, then scratches them out, squawking, "That's no good!" He also writes music onto staff paper, lyrics under notes, and turns stories into scripts. Berklee College of Music supplied him with vast canyons of knowledge; however, they also supplied him with vast canyons of debt. And as any grade A mentor would, Larry Blank, Eric Stern, and Lydia Race did the best they could with what little they had; Eli owes them everything. Nevertheless, he continues to struggle, scratching and squawking as the days roll by; yet he hopes you like what he wrote.
Henry Krieger (Music) is a composer for stage and film. His Broadway credits include Dreamgirls, The Tap Dance Kid, as well as two productions of Side Show. His score for the 2014 production of Side Show generated multiple rave reviews from critics. Henry composed the all the songs for the 2006 feature film of Dreamgirls, featuring four new songs. For his work in the film Mr. Krieger received three Academy Award nominations and the Grammy Award for Best Song In A Motion Picture, Love You, I Do. In his most recent Hollywood film Mr. Krieger wrote a major song and dance scene (lyrics by Willie Reale) starring Channing Tatum in the new Coen Brothers' film Hail Caesar. Mr. Krieger is co-writing the score for a new Tammy Faye Bakker musical with David Yazbek starring Kristin Chenoweth as Tammy Faye.
Devanand Janki (Director) is an award-winning director and choreography. Credits: Off-B'way: Zanna, Don't! (Lortel, Callaway and GLAAD Awards), Junie B. Jones (Lortel nom.), Henry and Mudge (Lortel nom.), The Yellow Brick Road (Callaway Nom.), Skippyjon Jones (Lortel Nom.), This One Girl's Story, Cupid and Psyche and Romantic Poetry. Broadway concerts for the Actors Fund: Hair, Funny Girl, Dreamgirls (Assoc.) and Seth Rudestky's Broadway 101. Lincoln Center: Amahl and the Night Visitors, Babes in Toyland and Anything Goes in concert (Choreo. Assist.); 9 years Artistic Assoc. for BC/EFA's Broadway Bares. Regional Theatre: The Wings of Ikarus Jackson , Barrio Grrrl! (Kennedy Center), Rent, The Rocky Horror Show (Hangar Theatre) Disney's Aladdin (Chicago Shakespeare), Asphalt Beach, Full Monty, Scarlet Pimpernel, Man of La Mancha. TYA tours: Nate the Great, If You Give a Pig Pancake, Berenstain Bears and Jack Sprat Low Fat World Tour. As a performer on Broadway: Cats, Miss Saigon, The King and I and Side Show and tours: West Side Story and A Chorus Line. www.devanandjanki.com
Amas Musical Theatre (Donna Trinkoff, Artistic Producer) now in its 48th year of continuous operation is New York City's award-winning pioneer in diversity and multi-ethnic casting in the performing arts since 1968. Amas ("you love" inLatin) is devoted to the creation, development and professional production of new American musicals through the celebration of diversity and minority perspectives, the emergence of new artistic talent, and the training and encouragement of underserved young people in the New York area. In recent years, Amas has emerged as a leading not for-profit laboratory for new musicals, the most recent being Broadway and the Bard, starring Len Cariou and Red Eye of Love, which was awarded the Joseph A. Callaway Award for Outstanding Choreography. Its production of The Other Josh Cohen received six 2013 Drama Desk nominations including Outstanding Musical, a 2013 Lucille Lortel nomination for Outstanding Musical, and a 2013 Off-Broadway Alliance nomination for Best New Musical. Other shows that Amas has developed include A Taste of Chocolate, Triassic Parq, The Countess of Storyville,Distant Thunder, Marry Harry, Me and Miss Monroe, Aesop & Company, Signs of Life, Wanda's World, Shout! The Mod Musical, Lone Star Love, From My Hometown, Zanna, Don't!, 4 Guys Named Jose and Stormy Weather: Reimagining Lena Horne. Amas education programs include the Rosetta LeNoire Musical Theatre Academy, Lens on Live Theatre and in-school theatre arts residencies designed in partnership with elementary, middle, and high schools.
www.amasmusical.org
www.facebook.com/Amas Musical Theatre
twitter.com/AmasMusicalThea
Related Articles View More Off-Broadway

Stories

Shows
More Hot Stories For You