Photo Flash: Firehouse Theater Presents SEX, DRUGS, ROCK & ROLL
The Firehouse Theatre Project proudly announces the final show of its 2009-10 season, Eric Bogosian's "Sex, Drugs, Rock & Roll", running April 15-May 8. An Obie-award winning series of eleven monologues by the loquacious and satirical Bogosian (Talk Radio), this one-man show portrays a funny, yet bleak, landscape of the Western world. Through such recognizable characters as a cerebral panhandler; a socially conscious rock star; an aging environmentalist; and a dropout from the 60s, SDR&R pokes fun at the excesses and absurdities of a generation weaned on rock 'n' roll.
"This incredible show will offer a lively closing to what has been an exciting and diverse season at the Firehouse," said Founding Artistic Director Carol Piersol. "We are thrilled to bring the daring voice of Eric Bogosian to the Firehouse stage."
"Sex Drugs Rock & Roll" is directed by David Densen and stars Robert Zukerman. The play will run from April 15 through May 8, with shows at 8 p.m. on Thursdays, Fridays, and Saturdays, and 4 p.m. Sunday pay-what-you-will matinees on April 25 and May 2.
Eric Bogosian is the author of two plays, Talk Radio and Suburbia, as well as three Obie-award winning solos: Drinking In America; Sex, Drugs, Rock & Roll; and Pounding Nails in the Floor With My Forehead. He is best known for starring as the misanthropic radio "shock-jock" Barry Champlain in Oliver Stone's film version of his own Talk Radio (for which he received the Berlin Film Festival's "Silver Bear"). Bogosian's plays and solos have been staged around the world.
Robert Zukerman is a native Washingtonian who has worked professionally in New York for 33 years. He has performed in radio, television, film, and in more than two dozen Off-Broadway shows. His regional credits include plays at Arena Stage, Olney Theatre, Barrington Stage Company, the American Shaw Festival, the Colorado Shakespeare Festival, and Blackfriars Theatre (where he won a San Diego Critics Circle Award for his portrayal of Finkelbaum in The Puppetmaster of Lodz). He has recorded talking books for the Library of Congress, toured Air Force bases for the USO, and helped train young doctors through medical simulations. He played Albert Einstein for Jacques d'Amboise's National Dance Institute, solved hundreds of interactive murder mysteries for Murder a la Carte, wore heels and a dress in "dame" roles for British-American Pantos, and was the last Santa Claus at Altman's Department Store. Robert holds a Ph.D. in theatre history and taught for 10 years at Hunter College. He has written six plays (including two musicals) for children based on the books of Emily Arnold McCully. For the last 10 years he has served as theatre program director for the New York State Council on the Arts.
Firehouse Theatre Project
1609 W. Broad Street
Richmond, Va. 23220
804-355-2001
http://www.firehousetheatre.org
Also on Facebook, Twitter, Flickr, YouTube and Blogspot.
April 15-May 8
8 p.m. shows on Thursdays, Fridays and Saturdays
4 p.m. Sunday pay-what-you-will shows on April 25 and May 2
Thursday, April 15 - Opening night featuring a catered reception by The RepublicFriday, April 23 - Martini night!
Friday, April 30 - Pre-show wine tasting featuring Virginia wines from Democracy Vineyards in Lovingston, Va.
TICKETS
Tickets are $25 for adults, $22 for seniors 65 and older, and $10 for students and RAPT members with ID.
Purchases may be made by calling the Firehouse box office at 804-355-2001 or online at http://www.firehousetheatre.org.
To discuss group rates, please contact Melissa Gropman at melissa@firehousetheatre.org.
CAST AND CREW
David Densen, director
Robert Zuckerman, actor 
Christin Boone, assistant stage manager
Sharon Gregory, stage manager
Amy Kube, producer
David McLain, lighting/properties/scenic design
Steve Organ, sound designer/musician
Robert Thompson, technical director
Photo flash: Jay Paul


Robert Zukerman

Robert Zukerman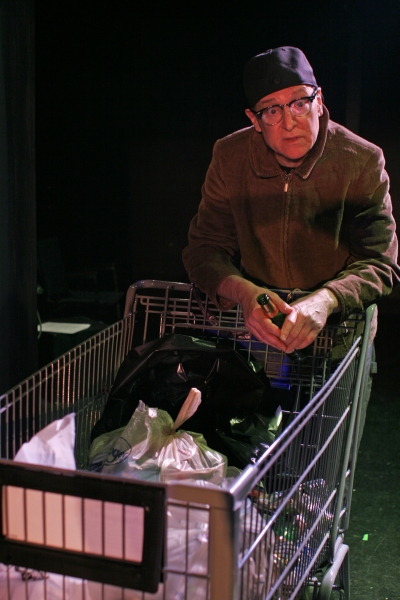 Robert Zukerman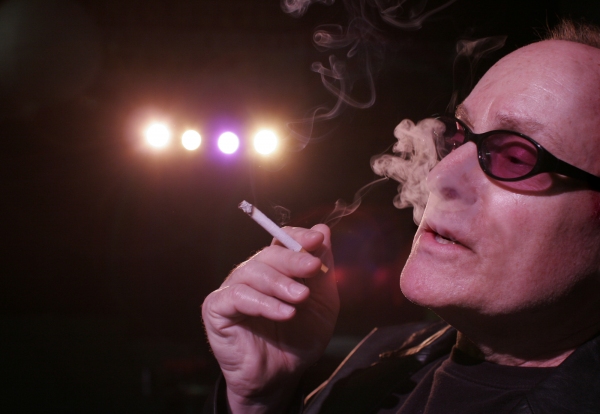 Robert Zukerman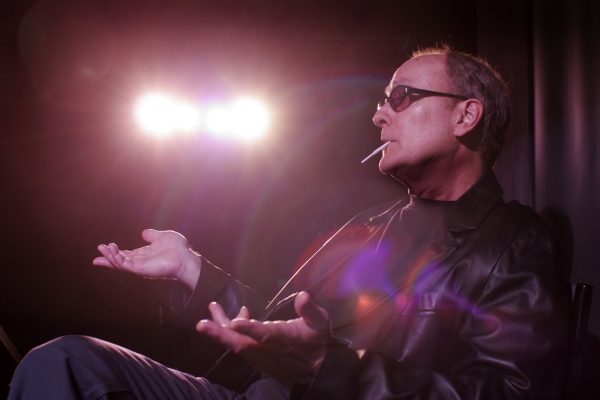 Robert Zukerman