BWW Review: Virginia Repertory Theatre's WEST SIDE STORY is Richmond's Smash Hit of the Summer!
WEST SIDE STORY transcends generations. It's one of the most accessible and widely-known musicals of all time. It is filled with moments that shine a light on race and policing issues, which are unfortunately relevant today. Sizzling with incredible talent and energy, and moving at a brisk pace, Virginia Repertory Theatre's first-rate production breathes new life into the classic tale of star-crossed lovers and is not to be missed. West Side Story runs through July 29 at the November Theatre.
Under the masterful direction of Virginia Rep's Artistic Director, Nathaniel Shaw, the production rolls with intention. Shaw finds subtle ways to weave themes of white privilege into the production, but also offers glimmers of a hopeful future of inclusion and representation. One of many notable moments is the powerful staging of "Somewhere" that paints a beautiful picture of multi-cultural love and acceptance. Anthony Smith's top-drawer orchestra and cast nail the complexities of Leonard Bernstein's score and Stephen Sondheim's lyrics. Sarah Grady's costume design is vibrant and captures the essence of New York in the 1950s. Scott Bradley's two-tiered set, complete with fire escapes, is functional. Occasionally sprinkling natural sounds from the street, Derek Dumais' sound design is very effective. BJ Wilkinson's lighting design signals shifting action and tone and adds to the creative brilliance of the production. Fight choreography by Gregg Lloyd and Shaw takes advantage of the nimble dancers.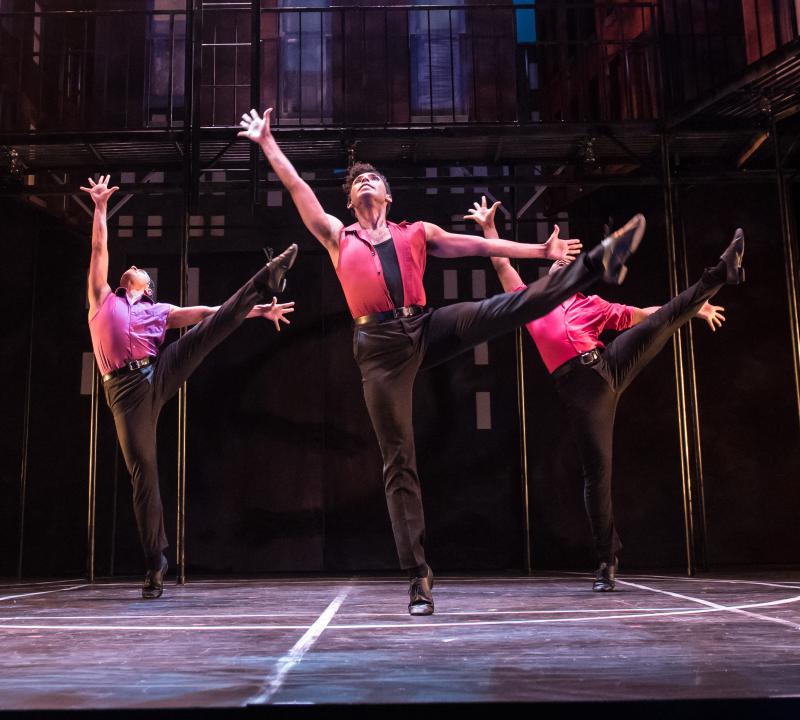 It's Jerome Robbins' original choreography, reproduced by Matthew Couvillon, that takes center stage in this production. From the moment the Jets dance their way onstage in the prologue to the inspiring finale, Robbins' choreography is flawlessly executed by this talented cast with precision and energy. It's the finest dancing this reviewer has seen on a Richmond stage. Especially impressive is "The Dance at the Gym," where all 19 members of the Jets and the Sharks are moving in perfect sync in a very compacted space.
Audience favorites include "Maria," "America," "Tonight," "I Feel Pretty," "Cool," and "Somewhere." The Jets have a show-stealing moment during the second act with "Gee, Officer Krupke."
When every member of the ensemble is as good as this one, it's tough to single out actors. Paul Dandridge (A-Rab), Matthew Boyd Moore (Baby John), Corey Mosello (Riff), Carly Natania Grossman (Anybodys), James Grice (Chino) and Eddie Maldonado (Bernardo) stand out in their respective roles.
Maria Cristina Slye has a strong performance as the outspoken Anita, but struggles vocally at times during her solos. Andrew Boothby is convincing as the power-abusing and casually racist, Lt. Schrank. Eddie Webster is perfectly cast as Gladhand, bringing comic relief during his brief time on stage.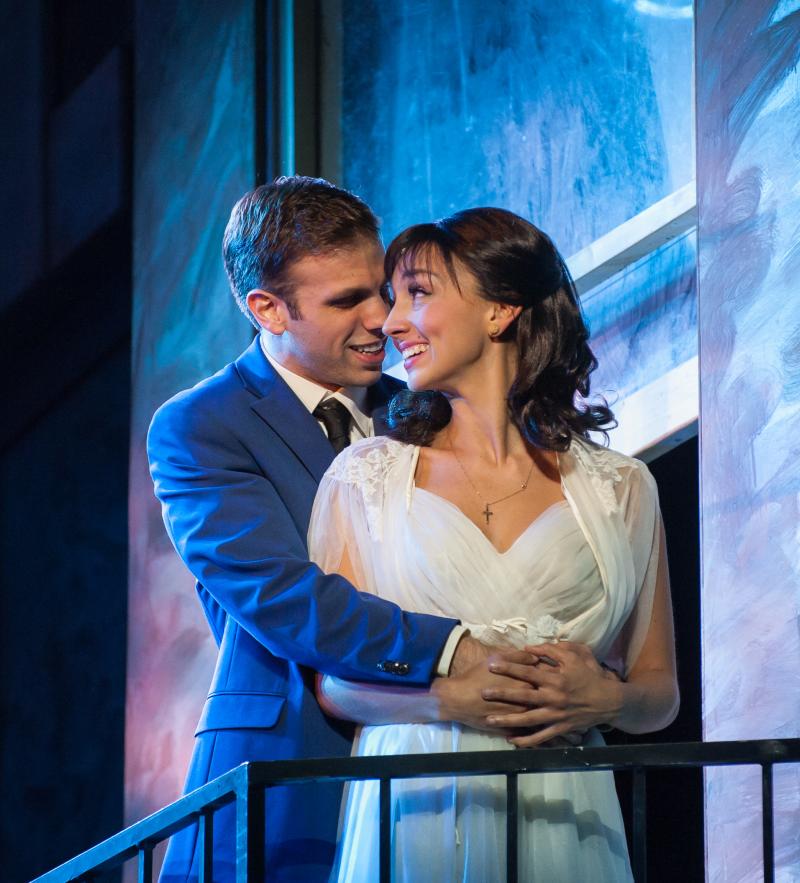 As Tony and Maria, Justin Luciano's and Brittany Santos' powerful voices are highlights of the production but, together, the pair lacks chemistry. Santos gives a consistently authentic performance, eclipsing Luciano.
With electrifying choreography and strong vocal performances, this production of WEST SIDE STORY honors the classic's source material while adding relevance for modern audiences. Go see West Side Story!
Related Articles View More Central Virginia

Stories

Shows