BWW Review: Large Ensemble Shines in Swift Creek Mill Theatre's Uplifting BRIGHT STAR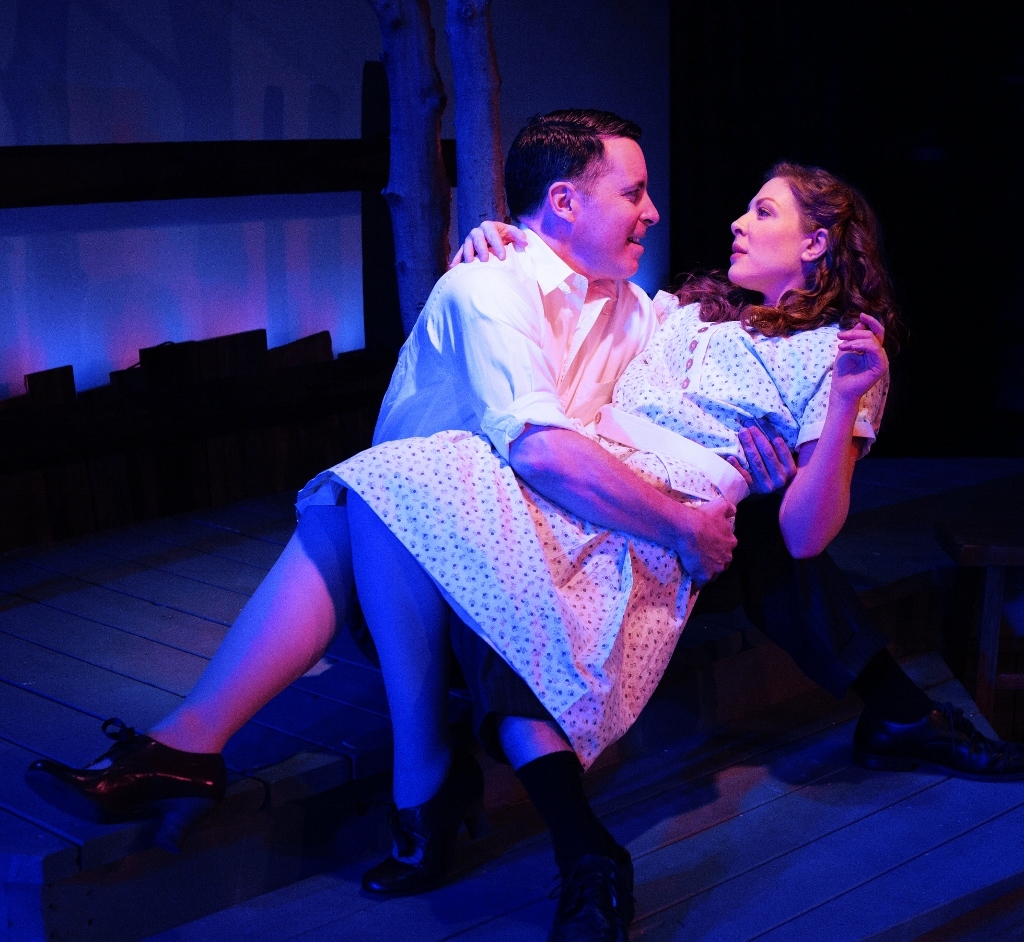 Written and composed by actor-comedian-turned-banjo-enthusiast Steve Martin and singer-songwriter Edie Brickell, the country-tinged BRIGHT STAR finds a perfect fit in Swift Creek Mill Theatre's intimate space. The production, featuring inventive direction, some standout performances, rollicking choreography and an appealing bluegrass score, runs through May 11.
Inspired by real events and set in the Blue Ridge Mountains, BRIGHT STAR couples two narratives, while time-jumping between the 1920s and 1940s, to share the stories of publishing house editor Alice Murphy (Grey Garrett) and her promising young-GI-turned-writer Billy Cane (Ian Page).
Director Tom Width's playful and innovative staging takes some risks that pay off for the most part. His set is simple and functional and keeps things moving at a steady pace. Accentuated by humming percussions and plucking strings, Paul Deiss' bluegrass band is perfect. Megan Tatum's choreography is marked by brisk movements. Maura Lynch Cravey's costumes are authentic to the times. Joe Doran's pointed lighting design is impressive.
The hardworking ensemble drives much of the action, and each has standout moments. Richard Travis is wonderfully sinister as Mayor Dobbs. Jacqueline O' Connor adds dimension to the underwritten character of Mama Murphy.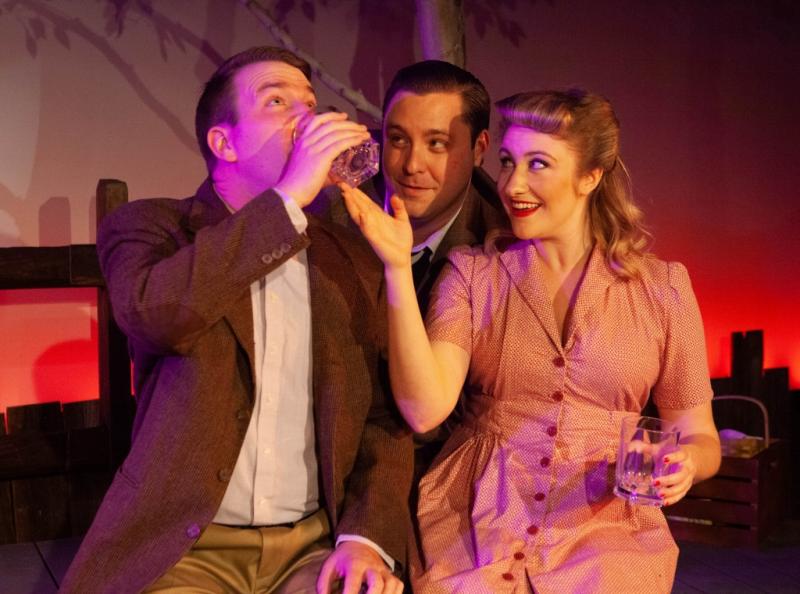 Rachel Marrs brings a strong voice and some needed humor as Lucy. Propelled by Tatum's spirited and carousing hoedown choreography, Marrs' "Pour Me Another Round" is a highpoint of the production.
Jim Morgan is likably boyish and has an affecting turn as Jimmy Ray Dobbs during the musical's most climactic moment.
Grey Garrett delivers complementary performances as the free-spirited Alice Murphy and the isolated and disenchanted Alice Murphy of the 1940s. Both executions are carefully shaded, showing her full range as one of the region's most talented younger actresses.
Though the narrative becomes overly sappy and muddled, BRIGHT STAR is a genuine and heartwarming Southern romance. Due to mild language and some heavier themes, BRIGHT STAR is not recommended for younger children.
Tip: Arrive early and have dinner at the cozy and budget-friendly restaurant downstairs. Reservations recommended.