Latest News on Paul Deiss
Paul Deiss News
A CHRISTMAS CAROL and TWO CHEERS FOR DEMOCRACY Come to bergenPAC This Holiday Season
by Stephi Wild - May 3, 2022
Two performances of Virginia Rep on Tour's adaptation of Dickens' "A Christmas Carol" will take place on Sunday, December 18 at 1:00 p.m. and 4:30 p.m. Based on the most discussed current events, Capitol Comedy will take aim at Washington politicians and social chatter through sketches, songs, and parodies in their new show, "Two Cheers for Democracy," on Friday, January 13, 2023 at 8:00 p.m.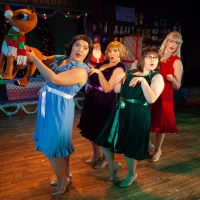 BWW Review: WINTER WONDERETTES at Swift Creek Mill Theatre
by Susan Haubenstock - Nov 24, 2021
This crowd-pleaser is lightweight, fizzy fun—maybe not so much Champagne as sweet sparkling cider, but effervescent nonetheless.
Swift Creek Mill Theatre Introduces 'Young People's Playhouse' Digital Performances
by A.A. Cristi - Sep 10, 2020
Historic Swift Creek Mill Theatre has announced plans to offer digital youth performances beginning this fall. The theatre, known locally as a?oethe People's Playhouse,a?? will launch its a?oeYoung People's Playhousea?? productions in October.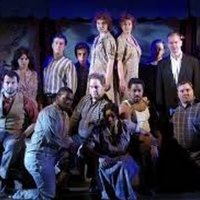 BWW Feature: MASH NOTE TO SIDE SHOW at Swift Creek Mill Theatre
by Susan Haubenstock - Jun 5, 2020
I remain awed by Swift Creek Mill's production of 'Side Show.' the 1997 musical focused on the real-life story of Daisy and Violet Hilton, conjoined twins born in 1908 who were exhibited as circus freaks and then became vaudeville stars.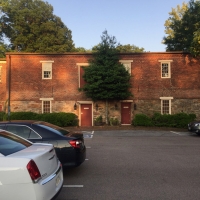 BWW Feature: MASH NOTE TO ONCE UPON A MATTRESS at Swift Creek Mill Theatre
by Susan Haubenstock - May 18, 2020
Swift Creek Mill has had a lot of eras that could be called golden, but for me the period around 2008 was memorable. In particular, I recall loving their production that year of a?oeOnce Upon a Mattress.'
BWW Feature: MASH NOTE TO 'DAS BARBECÜ' at Swift Creek Mill Theatre
by Susan Haubenstock - May 13, 2020
Blend a hilarious opera parody with five all-out comic singer/actors and you have 'Das Barbecü' at Swift Creek Mill Theatre, a fond memory from 2005.
The Mill Offers Youth Series And Youth FlexPasses
by Julie Musbach - May 31, 2019
A new Youth Theatre experience is coming to Swift Creek Mill in 2019-2020! For the first time, the theatre is offering family performances on select nights and weekends for Youth Series shows.
BWW Review: Large Ensemble Shines in Swift Creek Mill Theatre's Uplifting BRIGHT STAR
by Jeremy Bustin - Mar 24, 2019
Written and composed by actor-comedian-turned-banjo-enthusiast Steve Martin and singer-songwriter Edie Brickell, the country-tinged BRIGHT STAR finds a perfect fit in Swift Creek Mill Theatre's intimate space. The production, featuring inventive direction, some standout performances, rollicking choreography and an appealing bluegrass score, runs through May 11.
Casting Announced For BRIGHT STAR At Swift Creek Mill
by A.A. Cristi - Mar 4, 2019
Inspired by a real event and featuring a Grammy-nominated bluegrass score, Broadway's "Bright Star" tells a sweeping tale of love and redemption set against the rich backdrop of the American South in the 1920s and '40s. An uplifting theatrical journey that holds you tight in its grasp, with music that will have your toes tapping!
BWW Review: TOMFOOLERY at the SWIFT CREEK MILL THEATRE: Sidesplitting and Resonating
by Brent Deekens - Aug 1, 2018
Plays through the 18th of August, 2018