Latest News on Grey Garrett
Grey Garrett News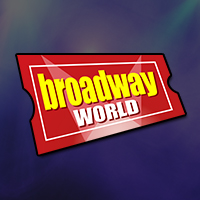 First Standings - Voting Opens for the BWW Central Virginia Awards!
by BWW - Nov 25, 2019
Voting is NOW OPEN and the first votes are in for the 2019 BroadwayWorld Central Virginia Awards, brought to you by TodayTix! The nominees are set, and now you can vote to make sure your favorite local theatres and performers are recognized!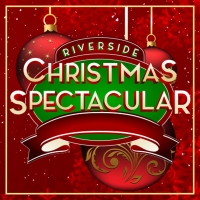 Riverside Center For The Performing Arts Presents THE RIVERSIDE CHRISTMAS SPECTACULAR
by A.A. Cristi - Nov 8, 2019
Riverside Center for the Performing Arts is delighted to be presenting the Riverside Christmas Spectacular, opening Wednesday, November 27th and running until Sunday, December 29th. Experience the excitement, memories, and joy of Christmas through a show by Patrick A'Hearn and Sherri L. Edelen with musical arrangements by Paul Rawlins.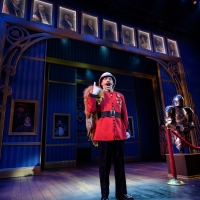 BWW Review: Virginia Repertory Theatre's A GENTLEMAN'S GUIDE TO LOVE AND MURDER is a Bloody Good Time!
by Jeremy Bustin - Oct 1, 2019
Virginia Repertory Theatre just opened its 2019-2020 season with the Tony-Award-winning A GENTLEMAN'S GUIDE TO LOVE AND MURDER. Patrons should not be fooled by its title. Wherewith a darker musical massacre, Sweeney Todd, there was gore and the macabre; this sidesplitting bloodbath is perfectly appropriate for most audiences. Propelled by a first-rate cast, murder has never been so clever and entertaining.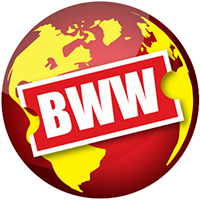 Virginia Rep Presents A GENTLEMAN'S GUIDE TO LOVE AND MURDER
by A.A. Cristi - Aug 14, 2019
Virginia Repertory Theatre announces the opening of A Gentleman's Guide to Love and Murder on Friday, September 27, 2019 at the November Theatre/Arenstein Stage, 114 West Broad Street. The show will run through Sunday, October 20, 2019. Previews will be on Wednesday, September 25 and Thursday, September 26, 2019. 
GREY GARDENS Extends Run at RTP
by Julie Musbach - Jun 24, 2019
Richmond Triangle Players announces a two-week extension to the run of the musical Grey Gardens, which opened Friday June 14, 2019. The production will now run through Saturday, July 27, instead of the original closing date of July 13.
Richmond Triangle Players Closes 2019-20 Season with Central Virginia Premiere of GREY GARDENS
by Sarah Hookey - May 16, 2019
Richmond Triangle Players brings its 2019-20 season to a close with the Central Virginia premiere of the musical Grey Gardens, opening Friday June 14, 2019, at 8 pm, following two low-priced previews on Wednesday and Thursday, June 12 and 13 at 8 pm. The production will run through Saturday, July 13.
BWW Review: Large Ensemble Shines in Swift Creek Mill Theatre's Uplifting BRIGHT STAR
by Jeremy Bustin - Mar 24, 2019
Written and composed by actor-comedian-turned-banjo-enthusiast Steve Martin and singer-songwriter Edie Brickell, the country-tinged BRIGHT STAR finds a perfect fit in Swift Creek Mill Theatre's intimate space. The production, featuring inventive direction, some standout performances, rollicking choreography and an appealing bluegrass score, runs through May 11.
Casting Announced For BRIGHT STAR At Swift Creek Mill
by A.A. Cristi - Mar 4, 2019
Inspired by a real event and featuring a Grammy-nominated bluegrass score, Broadway's "Bright Star" tells a sweeping tale of love and redemption set against the rich backdrop of the American South in the 1920s and '40s. An uplifting theatrical journey that holds you tight in its grasp, with music that will have your toes tapping!
Regional Roundup: Top New Features This Week Around Our BroadwayWorld 1/26 - HAMLET, CABARET, CHICAGO, and More!
by BWW Special - Jan 26, 2018
BroadwayWorld presents a comprehensive weekly roundup of regional stories around our Broadway World, which include videos, editor spotlights, regional reviews and more. This week, we feature HAMLET, CABARET, CHICAGO, and More!

BWW Review: MAMMA MIA Proves A Super Trouper in Regional Premiere at Riverside Center
by Jeffrey Walker - Jan 24, 2018
The view looks pretty good from a pair of platform shoes. Heck, even on an idyllic, Greek island resort there's not a moment of stress and strain that can't be cured by breaking into the hits of Sweden's number one pop group, ABBA. If you want to get your groove back to the tune of 'Dancing Queen,' 'Waterloo,' or 'Take A Chance on Me' - along with a boatload of other ABBA tunes - get thee to Riverside Center and - to quote one of the lyrics - ' you'll be having the time of your life.'
Grey Garrett Videos
STAGE TUBE: Meet the Cast of Firehouse Theatre Project's THE WILD PARTY
by Stage Tube - Nov 12, 2013
Firehouse Theatre Project recently announced the complete casting and the creative team for The Wild Party, a musical with book, lyrics and music by Andrew Lippa. Directed by Jase Smith, The Wild Party will play 18 performances, November 21 - December 28. Opening Night is Friday, November 22. Meet the cast in the video below!