THE MADE Comes to ASB Waterfront Theatre Next Month
Performances run 20 September - 8 October.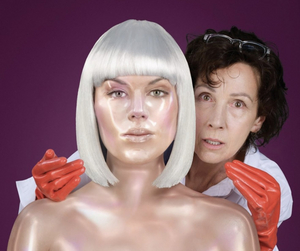 Set in a strangely familiar time and place, this is a funny, astute and unmissable new play.
What if you could hand your caregiving duties to a humanoid robot with real feelings?
Visionary scientist Alice is at the cutting edge of her field, striving to generate emotions in robots. But, when those robots are used for domestic service, how will they feel?
As Alice nears her goal, family accusations and workplace betrayals are unleashed - along with an artificial intelligence (AI) creation that is far beyond anyone's control. Alice and her family - child Sam and ex-husband David - are forced to grapple with what this new technology will mean for humanity and the tension between creator and creation, mother and child, perfect cyborg and imperfect human.
In The Made, commissioned by Auckland Theatre Company after her explosive re-imagining of A Doll's House in 2015, award-winning New Zealand author Emily Perkins (Novel About My Wife, Not Her Real Name and Other Stories) explores the concepts of humanity, creation and family connection with characteristic insight and wit. With Colin McColl at the helm, The Made makes its worldwide debut in 2022.
Performances run 20 September - 8 October.