BWW Review: UNDER THE MOUNTAIN at ASB Waterfront Auckland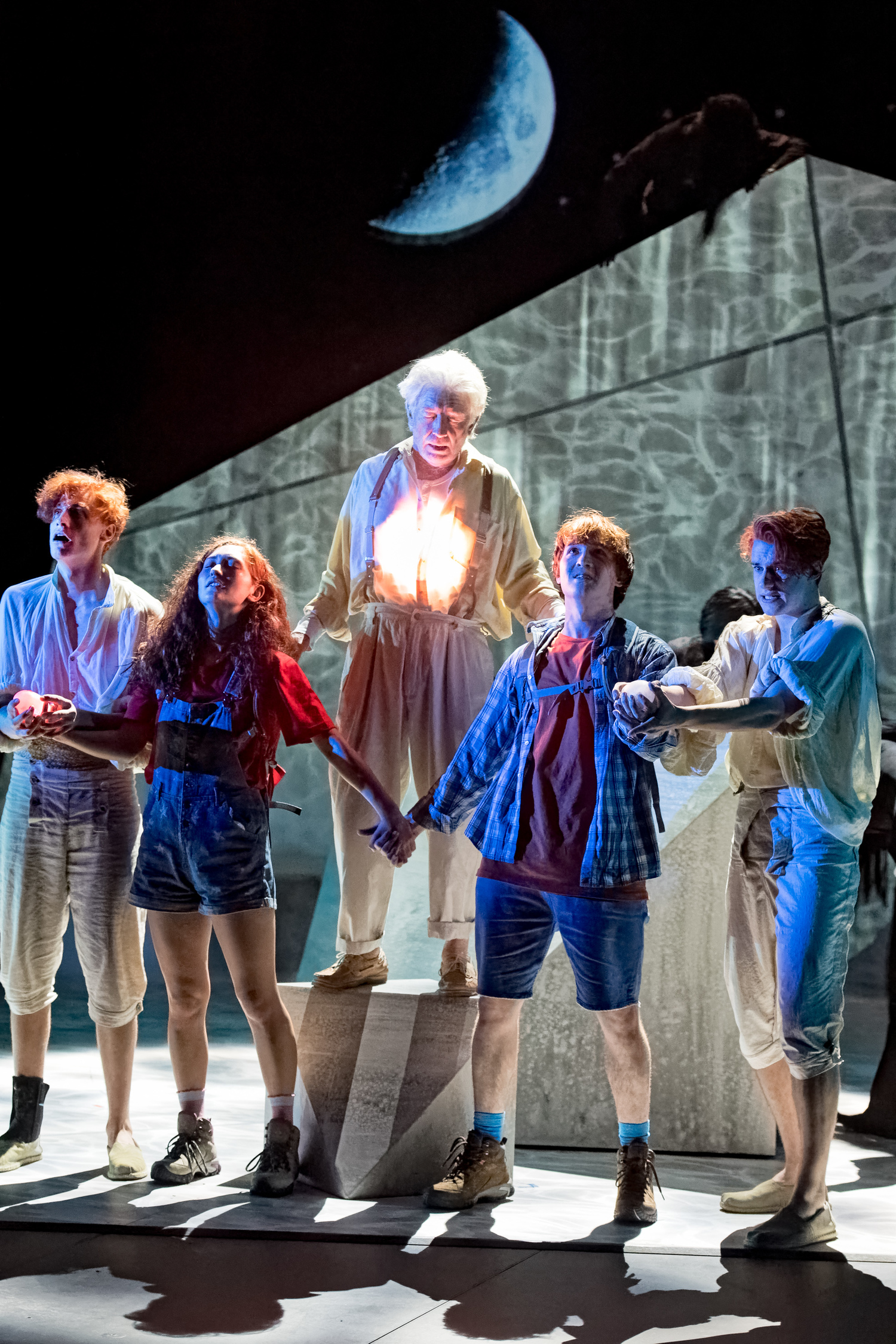 Clever technology married physical articulation evoking childhood memories of the thrill and mystery of Maurice Gee's Under the Mountain at ASB's Waterfront Theatre.
Maurice Gee is one of New Zealand's best-loved writers. Under the Mountain was adapted for a 1981 television mini-series and a 2009 film and now it's on stage.
Lurking in the depths of Auckland's volcanoes are the Wilberforces; shapeshifting evil aliens plotting our planet's destruction. Unlikely heroes, 12-year-old twins Rachel (Katrina George) and Theo (Richie Grzyb) , must learn to harness their extraordinary new powers to stop them and save us all. They're staying with their Aunty (Nicola Kawana); country kids come to the city looking for adventure and certainly get more than they bargained for.

Human in form but not human at all, Mr Jones (Peter Hayden) is a complex character manifesting himself as a warm, protective, honey-coloured light. While he possesses supernatural psychic powers, his strength is undermined by age, exhaustion and loss.
Bringing a book about volcanoes, tunnels, mud aliens and magical stones to the stage makes for some unique challenges and there had been a lot of talk of how it could be staged. Director Sara Brodie, who gained notoriety with her direction of the highly successful The Curious Incident of the Dog in the Nighttime (Auckland Theatre Company 2016), has melded a technical team who have created a landscape of tension , thrill and drama for the performers to tell their story.
Rachel Walker's intriguing design transforms seamlessly from Takapuna lakefront house into the water, lava tunnels and mountain with a fluidity that complements and evokes the thrill of this adventure story.
Jo Kilgour (Lighting) Thomas Press (Sound) and Simon Barker (Video) are singularly sensational and together magnificent.
The shape shifting Wilberforces or 'Wilberfi' are stunning as they transform into sharks, dolphins, slugs and humans. They're eerie and scary.
Brodie wanted dancers to play these roles and had them feeding off each other's physicality rather than specifically directed choreographic movement. It works.
Daniel Cooper's performance as Mr Wilberforce is a highlight particularly when he morphs into a Policeman. Melana Khabazi (Mrs Wilberforce), Jesse Wikiriwhi and Simon Mead, Joseph Witkowski, Nicola Kawana and Kimo Houltham made up the Wilberforce; the latter four playing duel roles.
Twins are a flavour of this show but certainly not 'the same'. From the stereo-typical kiwi red heads to perfectly-accented Swedish red heads and another secret set that are revealed later, the adventure, fun and intrigue is all there packaged up in a thrill.
Get along to the Waterfront to see this. Take the kids (age 8+) and share a treasured national tale.
Under the Mountain
ASB Waterfront Theatre
February 7th-21st
Bookings: https://www.atc.co.nz/auckland-theatre-company/2017-18/under-the-mountain