BWW Review: THE CHERRY ORCHARD at ASB Waterfront Theatre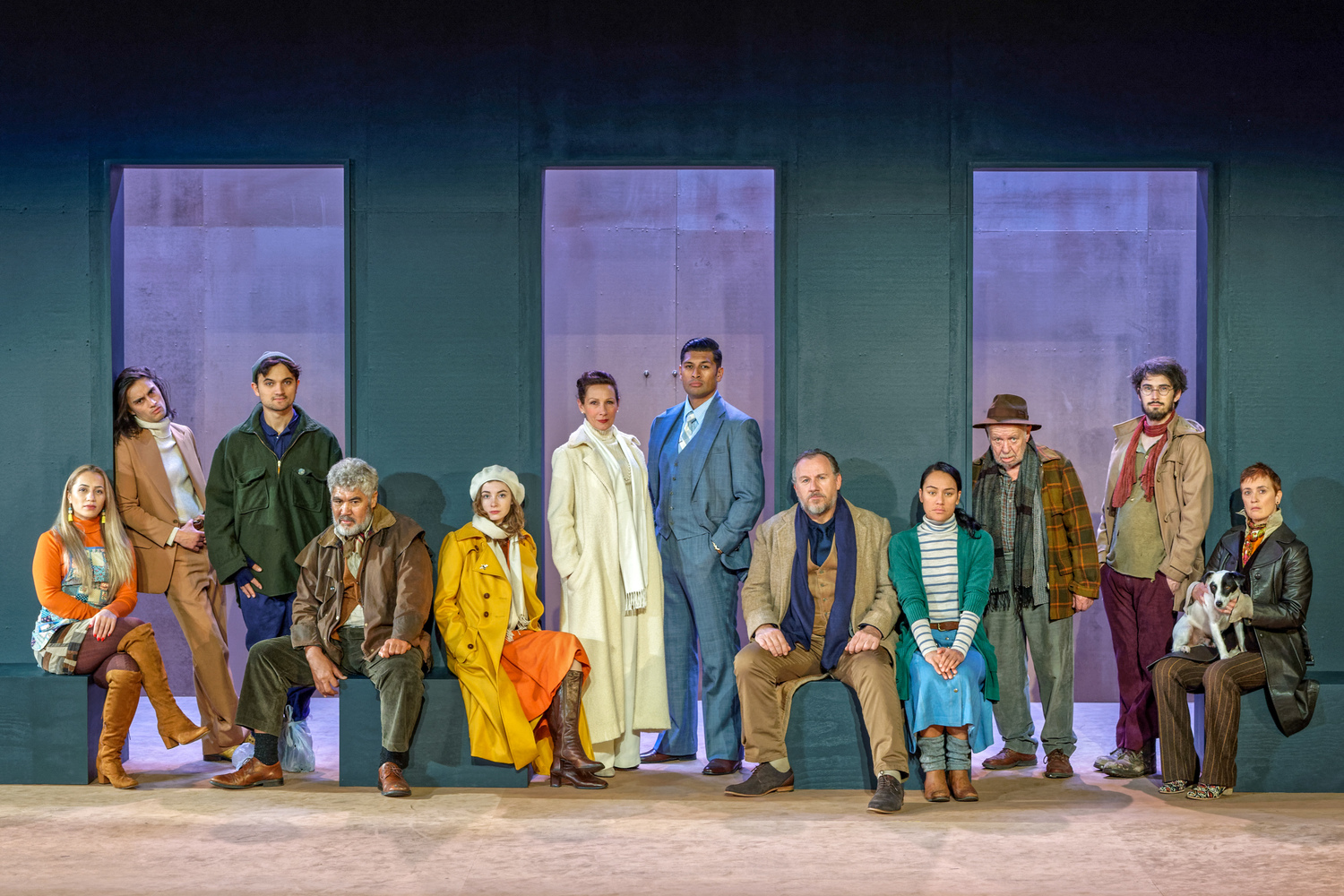 Auckland Theatre Company's 'The Cherry Orchard' infuses New Zealand society into Chekhov's masterpiece. This intricate labyrinthine highlights the human condition of our contemporary society through a lens of ordinary time.
The beauty of this piece is that it 'lives' here, now, there and then; in Chekov's world and ours.
This wonderful adaptation was the collaboration of Director Colin McColl, Tainui Turiwaho, Albert Belz and Philippa Campbell. I was delighted to see Belz' name having recently seen his play Morningstar and loved it.
Checkov's plays reduce events to the background to magnify the human condition; the reactions and impact on those implicated by events. This work is permeated with the aftermath of NZ colonisation, the contentious land issues, the oppression of Maori and the suffering of the third/fourth generation New Zealanders who become victims of privilege. All wrapped up in the 70's.
The deliciously-portrayed characters are illuminated on a backdrop of the struggles of a rural landowning family who, unless they find the funds, will lose their beloved country estate and its famous cherry orchard forever. Unable to comprehend the huge social changes on the horizon, they spend one last summer together conjuring memories of the past to mask their fears of the future.
The cast delivers a plethora of identifiable kiwi characters complete with a tourist and a dog. Synonymous with Chekov's work the audience receives an offering of comedy, tragedy, intelligence and social and historical relevance. It was certainly well received on opening night.
The children of wealth become the child-like adults in this piece.
Alison Ridge is sensational as Louisa, dressed in opulence but barely able to hold it together. She is encased in her grief-stricken, deprived-of-a-good-man vulnerability and the idea of losing her beloved Cherry Orchard is simply too much for her to comprehend, most of the time.
Her brother Leo played by Andrew Grainger becomes lucid in reality just for long enough to know that he needs to get a job. Options given to him by entrepreneur Wiremu are simply incomprehensible so he slides back into reminiscing and a telling a yarn.
Te Kohe Tuhaka is an outstanding presence on stage as Wiremu. He's the poor little Maori kid made good. He's got the money but struggles with the romance.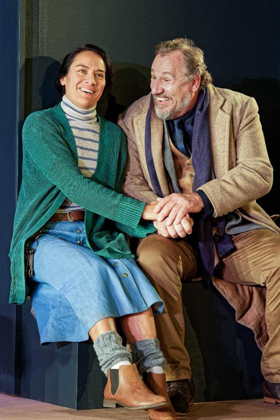 The characters are identifiable 'Kiwis' and their responses are all unique and born out of their cultural experiences
Ian Mune is superb as Tip and offers us the opportunity to laugh, identify and empathise with the hard-working, down to earth Kiwi who has seen a lot of life.
Poata Jones, played by Rawiri Paratene is the good kiwi bloke who has accepted the He's simply delightful.
The arrogant egotistical Matu's (Joe Dekkers-Reihana) idea of eutopia is juxtaposed against Eli Kent's Peter Trafford.
And on and on the cast line up goes, each bringing us an engaging lens of reaction as they address connection and meaning within a landscape of identity that is pure New Zealand.
This piece is a fabulous representation that encapsulates our New Zealand identity and presents a uniquely New Zeland Theatrical experience. It is yet another reason why we need to continue to foster our unique 'New Zealand Theatre' as we have something very profound and powerful to contribute on the world-wide stage.
The Cherry Orchard
ASB Waterfront Theatre
15th-26th June
Bookings: https://www.atc.co.nz/auckland-theatre-company/2017-18/the-cherry-orchard/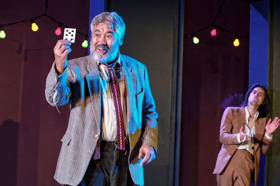 Featured BroadwayWorld Events
Check out these concerts...