BWW Feature: NEW ZEALAND CREATIVITY at Show Me Shorts NZ Short Film Awards

It was heartening to be part of the celebrations at the "Show Me Shorts" - NZ Short Film Awards held at ASB Waterfront Theatre on Saturday night.
The films that involved winners in the 8 categories were shown. Amongst our fabulous homegrown were international entries.

They were all superb.
The essence of the beautiful artistry of the kiwi made films encapsulated raw human emotion; struggle, connectivity and survival within our culture.
Brilliant!

In a country with a fair share of social issues, it was wonderful to see these issues captured with honesty, bravery and exquisite artistry. I fully support the concept of exposure, expression and healing of our issues through our arts. We certainly have highly capable artists to deliver.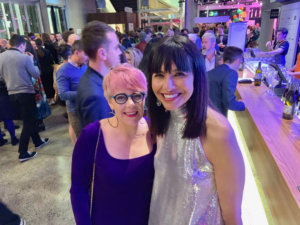 Carol Hirschfeld hosted the evening and she commented that it 'takes a country to support a film industry.'

While many New Zealanders are supporters of our 'homegrown', there is still plenty of room to develop the culture of celebrating our artistry. As a nation with an exceptionally high percentage of talented writers, performers and film creators let's illuminate what we do here, drop the tall poppy syndrome and celebrate our wonderful and unique Kiwi identity as the producers of creative artistry.
We need to let down our guard of caution and cynicism and celebrate who we are and how we are with our artistry. We do it well enough with sports. It's time for a change. We have a lot to be proud of within our creative industry.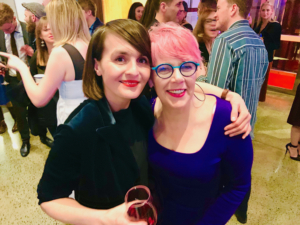 There's camaraderie, strength and quality amongst those in our short film industry.
These humble and talented people are more than worthy of our support.
Let's hear it for not only the winners but all those who create and deliver our unique kiwi identity as creative artists telling the stories of who we are and how we are.

All honour to each and every person involved in our film industry and huge congratulations to those who were awarded:
Full list of winners:
Department of Post Best NZ Film: Sarah Cook & Josephine Stewart-Te Whiu for Ani
Best International Film: Ithaca Yixian Deng & Hao Zheng for The Chef (USA)
DEGNZ Best Director: Armağan Ballantyne for Hush
Toi Whakaari Best Actor: Margaret Sydenham for Hush
Final Draft Best Screenplay: Judith Cowley for Walk a Mile
DEGNZ Best Editor: Annie Collins for Rū
Panavision Best Cinematographer: Maria Inés Manchego for Ani
NZ on Air Best Music Video: Alexander Gandar, Tom Augustine & Amanda Jane Robinson for One By the Venom - Finn Andrews
Related Articles View More New Zealand

Stories

Shows