Regina Carter: A Salute to Ella in Stories and Song at New Jersey Performing Arts Center
Dates

2/23/2021

Theatre


1 Center Street
Newark,NJ 07102


Phone: 888-466-5722




at 7 pm
Regina Carter: A Salute to Ella in Stories and Song

The voice! The songs! The swing! You're invited to an hour of music and words in joyful celebration of the First Lady of Song, Ella Fitzgerald. This online event brings together two Ella fans for one unforgettable conversation: Regina Carter (jazz violinist extraordinaire, MacArthur Genius, and artistic director of NJPAC's Geri Allen Jazz Camp) and John Schreiber (NJPAC President and CEO). Go beyond the familiar songs and stories for a new look at Ella's everlasting impact, along with living performances from Regina, whose transformative album Ella: Accentuate the Positive explores the nooks and crannies of the singer's extensive repertoire. Reservations required at kravis.org/carter.

News About Regina Carter: A Salute to Ella in Stories and Song at New Jersey Performing Arts Center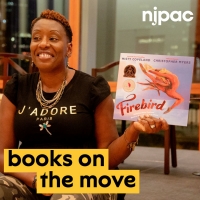 The Kravis Center for the Performing Arts Partners With NJPAC to Celebrate Diversity with Free Virtual Programs
February 19, 2021
In celebration of Black History Month and beyond, the Kravis Center is inviting people to enjoy a series of engaging experiences including music, stories, discussions and more created and presented by NJPAC (New Jersey Performing Arts Center).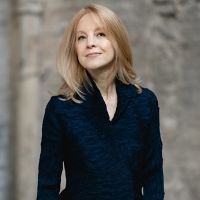 NJPAC Brings Original, Virtual Jazz Discussions and Performances to Living Rooms Across The Country
November 02, 2020
The New Jersey Performing Arts Center, the State's premiere non-profit cultural and arts institution, is bringing an original, exciting virtual series of stimulating jazz discussions and thrilling performances straight to your living room, no matter where in the country you reside. NJPAC is among the nation's largest producer of virtual content in a wide variety of genres.