Review: BRIGHT STAR at Beach Haven's Surflight Theater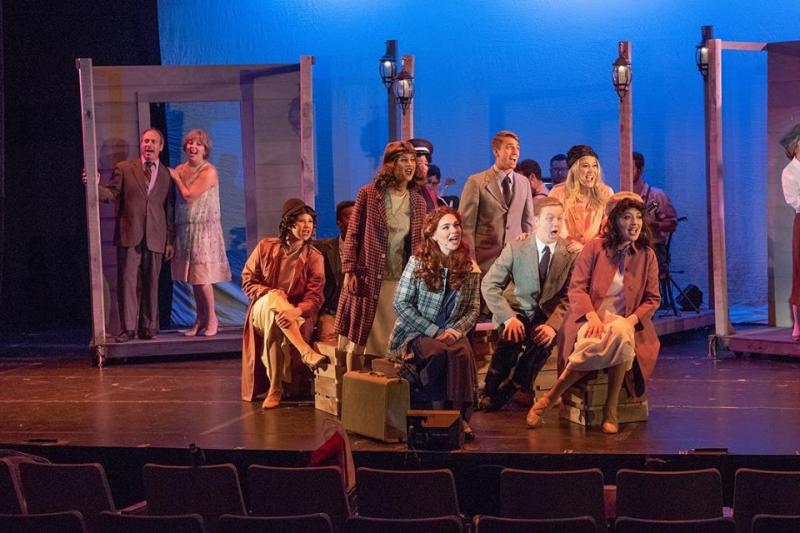 Take a Grammy-nominated score by two iconic artists, several 2016 Drama Desk, Outer Critics and Tony Awards and Nominations and it's hard to dispute that Bright Star deserves to shine. But dispute it, a bit, I will. The Bluegrass inspired score features onstage keyboards, fiddle, mandolin, upright bass and banjo beautifully executed by Nicholas Kaminski, Diego Diaz, Isaac Haas, Paul Heaney, and Jenny Stodd (respectively). Yes, the music is the heart behind this story.
Bright Star is best described by Surflight's Director Elizabeth Lucas, "what does time erase and what is "unerasable"? What can be forgiven and what transformation do you need to find to be forgivable?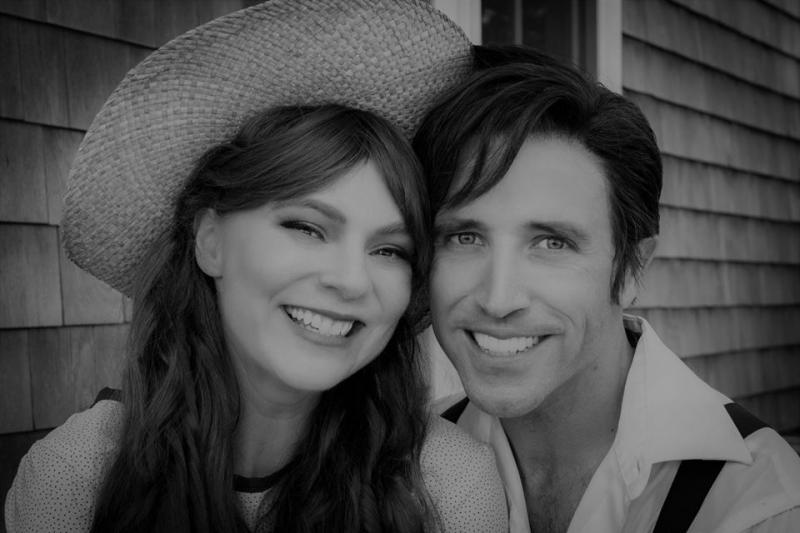 The joys of Surflight's Bright Star are many. First and foremost a stellar cast lead by Adrianne Hick who plays Alice Murphy in a tour- de- force style on steroids! Her true love and lover Jimmy Ray Dobbs is played the by the talented Andrew Foote and Max Meyers plays the enthusiastic Billy Cane and his sweetheart Margo Crawford played, well, sweetly by Jenny Stodd. The rest of the principal cast is by the same token, simply put... impressive, from Daddy Murphy played by Dale Given to Daddy Cane played by David Discenza, from Bobby Davis who plays Daryl Ames to Christa Steiner playing Lucy Grant. Why even Surflight's own Producing Artistic Director Steve Steiner plays the pivotal role of Mayor Josiah Dobbs and Steiner is "so good at playing bad" in this case. Boo! Hiss! Mr. Steiner!
All would be fine in this slightly hokey yet charming show IF it was easier to follow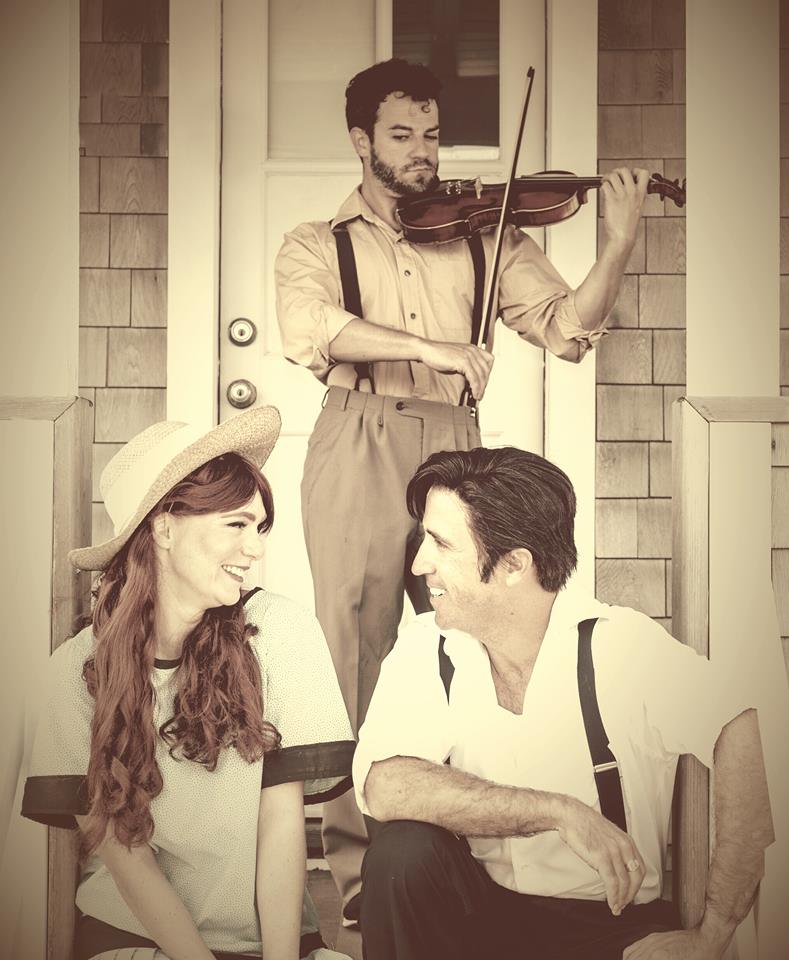 the story line. Act One has 16 scenes that skip in a time tunnel back and forth from 1945 to 1923 quicker than you can say 'flip me the flap jacks, Jack!' So unless you've read the Cliff Notes on this production at least twice, well you might be left wondering what's going on and where is this heading. Yes, the uber -talented Steve Martin and Edie Brickell, wife of Paul Simon wrote an intriguing book based on a true story and heartfelt bluegrass infused music. American roots music is grounded in the English narrative ballad, so it makes sense that Brickell's literate but plot-driven lyrics are intended to advance the story. But you'd better pick up every word to figure out the sequence of events as they quickly switch up time slots. Fortunately Act 2 slows down the pace enough to digest the first act and realize how the characters will reach their final destination in a surprising and fulfilling finish.
Much credit goes out to the talented creative team who head up the direction (Elizabeth Lucas), Choreography, (Elizabeth Troxler), Sound (Ian Wehrle), Lighting (William Gibbons-Brown), and Scenic Designer, P & G Designs.
That being said, Bright Star is a show with heart and offers a refreshing change of pace from the glitzy, over "muscialized" typical big bawdy Broadway show.
BRIGHT STAR plays at the Surflight Theatre, 201 Engleside Ave. Beach Haven, NJ 08008 on selected dates through Sept. 9. For tickets and more information visit www.surflight.org or call (609)492-9477
Photos: Courtesy Surflight Theatre