Nashville's Very Own Song-and-Dance Man Jeremy Benton Kicks Off the Holidays in IRVING BERLIN'S WHITE CHRISTMAS
This week finds Jeremy Benton - Broadway's favorite tap-dancing man - in Paducah, Kentucky, with the rest of the cast and crew of Irving Berlin's White Christmas, preparing for tonight's opening performance of the quintessential holiday season musical. He's spent so many holiday seasons performing in White Christmas, in fact (he joined the show back in 2005 and has been a part of the company off and on ever since) that it's become second nature to him now.
Cast as Phil Davis (the role originally played in the movies by Danny Kaye), Benton - who personifies the term "song and dance man" - finally plays the role in his hometown of Nashville, beginning Tuesday night, November 13 and running through Sunday, November 18, at Tennessee Performing Arts Center's Andrew Jackson Hall. Having grown up just outside of Music City in Springfield, Tennessee, you can expect to find any number of family, kinfolk, friends and fans in the audience throughout the company's Nashville stand.
To know Jeremy is to love him: handsome and charming, friendly and gracious, with a perpetual gleam in his eye, he's made a name for himself in musical theater all over the world and this homecoming week of performances in Nashville gives him an opportunity to see more of his family while he's earning his living. And despite all the acclaim he's earned with his noteworthy talents all over the globe, he hopes one day to be based in Nashville, sharing the wealth of his abilities with more local theater audiences.
While in Paducah, the 2018 company of Irving Berlin's White Christmas has been in rehearsal, running the show almost daily as dance steps have been perfected, dialogue uttered without hesitation and technical issues ironed out before the doors open to welcome audiences to witness the show certain to instill a sense of Christmastime revelry in even the most hard-to-win-over Scrooges in the audience.
"What's funny is rehearsal and tech is so short," he explained Wednesday morning during a short break from his pre-opening night grueling schedule. In fact, so short is the process that by the time tonight's overture starts, they will have already performed eight shows this week in rehearsal.
Featuring a cavalcade of hit songs by Irving Berlin - in addition to the title tune, the score features "Blue Skies," "The Best Things Happen While You're Dancing," "I Love a Piano" and so many more tunes written by the most prolific of American songwriters - the musical is a nostalgic and sentimental harbinger of the very best the holiday season has to offer.
Perhaps the best idea for you, gentle readers, is to get to know more about Jeremy Benton, the pride of Springfield, before settling into your own seats next week for Irving Berlin's White Christmas at TPAC. It's your chance to familiarize yourself with the man whose love for musical theater can be traced back to childhood, watching movie musicals on television and pretending to be Fred Astaire in the backyard, trying to replicate the sound of the master's taps on the ground out back...
How did you first become part of the White Christmas family? Well, I came into the "family" way back in 2005. This was pre-Broadway, pre-national tour. The first few years, they had two or three separate companies that sat down in different cites...L.A., Boston, San Francisco, Detroit. I did San Francisco two seasons, and then Detroit. I was the Phil understudy, and got to dance all those incredible numbers in the ensemble!
How special is performing in White Christmas in your home state? Everyone you know will be in the audience at some point, right? It is incredibly special! Of course, doing a national tour each year at Christmastime means not being able to come home and spend the holidays with the family. This year, coming to Nashville and playing TPAC, it's a great treat for me and the family! I grew up seeing shows, operas, concerts at TPAC, and performed on the stage with Nashville Ballet as a kid.
It's always a little surreal coming back. It's so familiar, yet at the same time, it all looks different through grown up eyes. It's interesting how a familiar space can instantly put you right back to what you were doing the last time you were there! I was actually last on the TPAC stage playing "Billy Crocker" on the national tour of Anything Goes, around 2012 or so. Then, my little (and only) nephew Dexter came to watch me rehearse. Now I have four nieces and nephews, and two of them (Dexter and Roxie) are coming to watch Uncle Jeremy perform for the first time! I've been getting messages, emails, texts for the last couple of months from so many wonderful hometown friends and family! Yes, there will be a lot of love out in the audience for pretty much every show!
What's your favorite musical number from the show? Well, when "Phil" meets "Judy"(Kelly Sheehan) at the Back Room at Jimmy's, we have a huge, dreamy ballroom number called "The Best Things Happen While You're Dancing." I mean, as a song-and-dance guy, this has sort of become my anthem. Kelly and I have been dancing together for a long time. It's such a natural feeling, turning and gliding through the stars and fog with her, she makes it easy. But I would be remiss if I didn't mention our big tap sequence that opens Act Two, "I Love A Piano." It's the kind of tap number you dream about getting to do when you're a little kid pretending to be Fred Astaire in your yard back in Springfield, Tennessee.
Tell me a funny story, share a memory that makes you laugh, about your time on the road with White Christmas... Well, a couple of years ago, I think 2016, we were in Sacramento, California. Lorna Luft was playing the role of "Martha" that year. I can't remember what night of the week this was, but near the middle of Act II, we were noticing some shadows, or flickers in some of the stage lights. Not really thinking much it, the show went on. The curtain came up for the final Inn scene, with Lorna, myself, and Kelly Sheehan ("Judy") onstage. All of a sudden, from the rafters, and zooming around Lorna's wig and then around all three of us, were two or three gigantic BATS!!! We were shocked, the audience gasped, and Lorna used me as a human shield for the rest of the scene! The audience broke out in laughter and applause as we all broke down laughing for a good minute! It was hysterical! Lorna and I still tell that story when we do cabarets or concerts! I always say that night proved Lorna Luft is indeed bat-shit crazy!
What's it like spending the holiday season on the road with your theater family, which you all have surely become after all these years? It's absolutely wonderful. This group, this show, the joy it brings to audiences across the country...it's just a very special thing that we get to do and be a part of. And to be around all the familiar "theatre family" faces each Christmas season, it's just a very unique experience. We cherish every second of it.
What's been your favorite part of the whole experience of performing such an iconic role as Phil Davis? Honestly, getting the chance to sing some of the best songs ever written in the American Songbook, and dancing to some of the most delicious orchestrations I've ever heard. That, mixed with the opportunity to portray a role made famous by the incomparable Danny Kaye, is just a song-and-dance man's dream. And because Mr. Kaye leaves some very big shoes to fill in the role of "Phil Davis," imitation would be the worst way to approach this show. Finding a little bit of yourself in the character is imperative, though, and being honest as an actor is your job night after night! Luckily, this role happens to be a fun loving song-and-dance man who can't help but find the humor in most situations...some nights I feel like I'm just up there being myself!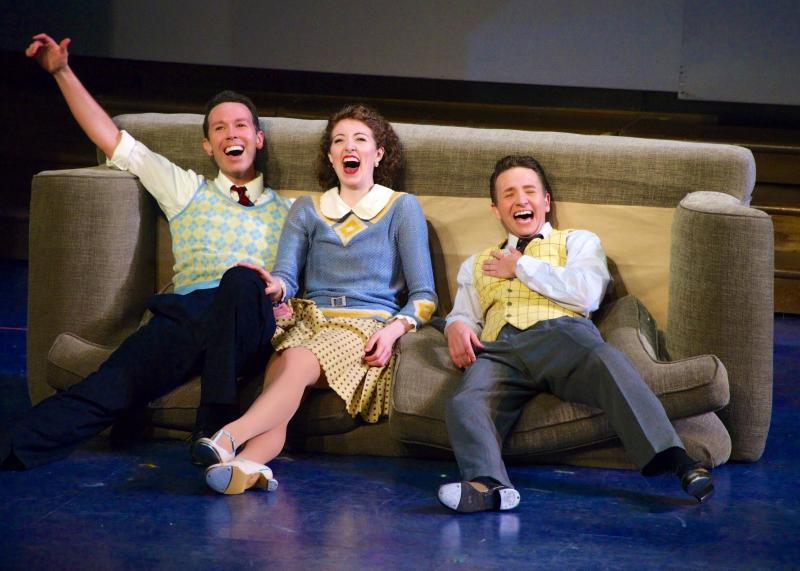 What is it about White Christmas that sets it apart - that makes it such an integral part of people's holidays and makes it so very special? I think it's the score. The songs of Irving Berlin are just so good, people can't help but absorb them into their Christmas-time routine. And with the stage version of the movie, there is no shortage of heart. The General, played by Nashville's John Schuck, sums this up in his final speech of the show by quoting on of Irving Berlin's most famous songs: "If you're worried, and you can't sleep, count your blessings instead of sheep. And you'll fall asleep counting your blessings." I can't think of a better sentiment for not only the holidays, but for the rest of the year as well.
When the tour comes to a close this season, where will you be headed? We close on December 30 in Miami. I think I'll stay a few days and bring in 2019 enjoying some Miami sunshine! Then a trip back to visit family in Nashville and just be uncle Jeremy for a little while. There are some other projects brewing, but as of now I know I'll be heading down to Atlanta to play "Don Lockwood" (Gene Kelly) in Singin' in the Rain! It's a role I've played before and know well. It's funny, last year, after closing White Christmas, I went down to Boca Raton to play "Don" in Singin' in the Rain as well! I guess I spend my winters tap dancing in either the rain or the snow! I am hoping to get a chance to work more in the Nashville theatre circuit in future seasons. It would be great to be closer to my four nieces and nephews. What a dream that would be!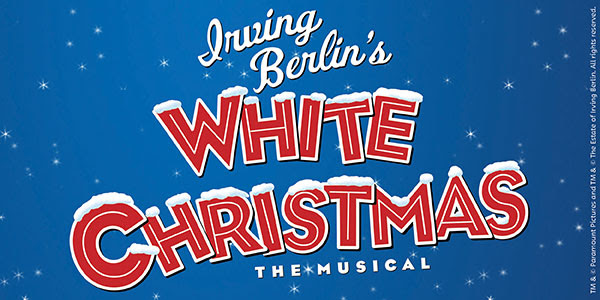 About Irving Berlin's White Christmas
This holiday season discover the perfect gift for everyone on your list! Start with a timeless tale of joy and goodwill, fill it with classic Irving Berlin songs, top it off with glorious dancing and lots of snow and head on over to the Tennessee Performing Arts Center to see Irving Berlin's White Christmas. Performances begin November 13 for this must-see classic in a lavish new production that The New York Times says to "put on your wish list." Irving Berlin's White Christmas tells the story of a song-and-dance team putting on a show in a magical Vermont inn and falling for a stunning sister act in the process. Full of dancing, laughter and some of the greatest songs ever written! Give everyone the gift they're dreaming of with this merry and bright holiday musical.
For tickets and other information, go to www.TPAC.org or call (615) 742-4040.
Follow Jeremy Benton Instagram @jeremywbenton
Headshot by Michael Milton
Featured at the Theatre Shop
T-Shirts, Mugs, Phone Cases & More
Related Articles
Jeffrey Ellis is a Nashville-based writer, editor and critic, who's been covering the performing arts in Tennessee for more than 35 years. In 1989, Ellis (read more...)