Thursday 5(+1): Talon David, Aldonza in Actor's Pointe's MAN OF LA MANCHA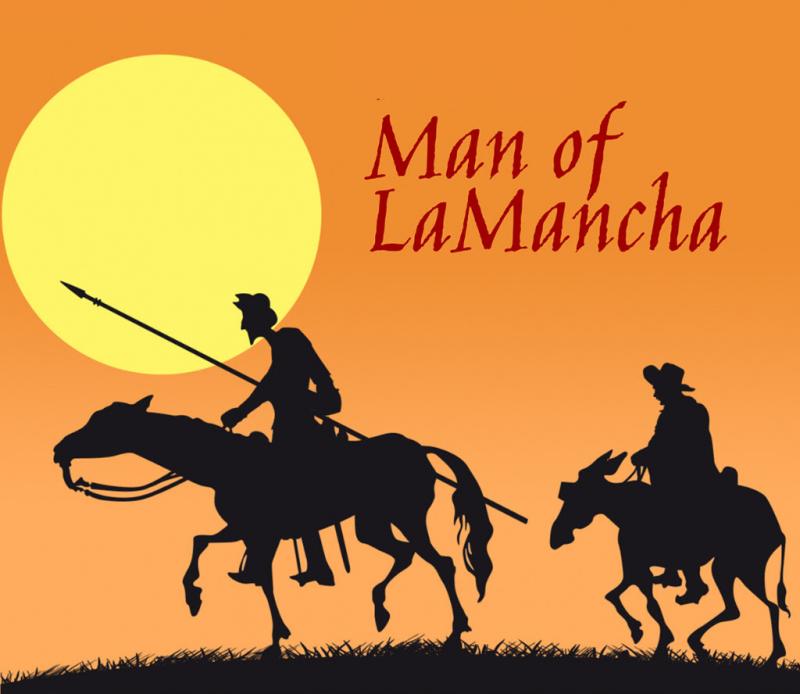 Opening tonight in Hendersonville is Actor's Pointe Theatre Company's production of Man of La Mancha - the 1965 musical with a book by Dale Wasserman, lyrics by Joe Darion and music by Mitch Leigh. Adapted from Wasser's non-musical 1959 teleplay I, Don Quixote, which was in turn inspired by Miguel de Cervantes and his 17th century masterpiece Don Quixote.
Man of La Mancha tells the story of the "mad knight" Don Quixote as a play within a play, performed by Cervantes and his fellow prisoners as he awaits a hearing during the Spanish Inquisition.
For more information, go to www.actorspointtheatre.com or call (615) 431-9630 for tickets.
Talon David, who takes on the role of Aldonza in the Actor's Pointe production - starring opposite Lane Davies as Cervantes and Samuel Whited as Sancho Panza - agreed to answer our questions and to explain why she thinks you should come see Man of La Mancha:
What was your first taste of live theatre? When I was very young, I remember my mom saying we were going to see Peter Pan, but it wasn't going to be on a screen like the Disney movie was-it would be on a stage, in real life. I was very peeved on the drive over to TPAC, my mom had forced me into a bright-colored dress and brushed my rats-nest hair which I despised, and I didn't understand how one of my favorite movies was going to come to life in front of me. It didn't seem possible. When we finally got to our seats in Jackson Hall, I was overcome by the immensity of at all, and when the orchestra's rumbling began, all I could do was squeal with delight. As the story progressed, I absolutely couldn't believe my eyes when I saw actual human beings lift up into the air and fly!! My word was rocked-my wild dreams were coming true. That was my introduction to theatre.
What's your favorite pre-show ritual? My favorite pre-show ritual is to find a quiet place backstage, lie down, close my eyes and breathe deeply for a good ten minutes. It helps me get rid of the stress from the day and prepare to take on another character.
What's your most memorable "the show must go on..." moment? During one of the shows of Children of Eden, my microphone completely died. I tried to sing louder, which just ended up looking like I was yelling maniacally on mute, and one of the other cast members had to shadow me on stage in order to change my microphone. It was rather distracting and embarrassing, but we worked it out. These things happen!
What's your dream role? Elphaba in Wicked. I would literally drop everything.
Who's your theatrical crush? My theatrical crush is Ben Platt - oh, yes.
Why should people come see Man of La Mancha? Have you ever felt alone in a time of evil and bad luck? Have you ever thought that there was no hope for light and goodness in your world? Have you ever been called insane to dream of something better?
If any part of this rings true, please come be a part of our production of The Man of La Mancha and experience the timelessly revolutionary story of justice, honor, and unconditional love in the guise of insanity. Impossible? You get to decide.