Photo Coverage: 2011 Class of First Night Honorees' Official Portraits
Six of the leading lights of the theater world in Tennessee will be recognized as members of the 2011 Class of First Night Honorees August 27-September 4 as First Night, the Nashville Theatre Honors hosts a series of theatrical events to celebrate their achievements and accomplishments.
Honorees for 2011 include: Pam Atha, director, choreographer and actress, who has won seven First Night Awards; Daniel Brewer, longtime production stage manager at Nashville Children's Theatre;Gary Hoff, nationally acclaimed scenic designer for Tennessee Repertory Theatre; Danny Proctor, one of Nashville's favorite actors; Layne Sasser, First Night Award-winning actress; andHelen Shute-Pettaway, renowned actress, director and producer. The six honorees will be lauded at events that will kick off on Saturday, August 27 and will culminate on Sunday, September 4, with the Honors Gala - which features a cast of Tennessee stage favorites paying tribute to them - at Belmont University's Troutt Theatre.
Five of the six honorees - Brewer, Hoff, Proctor, Sasser and Shute-Pettaway - gathered on the East Bank of the Cumberland River on Wednesday, August 3, to have their official First Night photographs taken by acclaimed Nashville photographer Barry A. Noland. Atha is out of town until month's end, when she returns for all the First Night festivities.
"Last year, after a 14-year absence, we revived First Night for the 21st century," explains Jeffrey Ellis, founder and executive producer. "I often describe it as a combination of the very best of the Kennedy Center Honors and the Tony Awards, with a little bit of yard sale thrown in since we have a stellar silent auction that's a huge part of the Honors Gala."
In 2010, the inaugural eight honorees included Scot Copeland, producing artistic director at Nashville Children's Theatre; Paul Gatrell, chair of the department of theater and dance at Belmont University; Kathleen O'Brien, president and CEO of the Tennessee Performing Arts Center; A. Sean O'Connell and Robert A. O'Connell, actors/directors/producers and co-founders of both ACT 1 and GroundWorks Theatre; Mac Pirkle, co-founder of Tennessee Repertory Theatre and Southern Stage Productions; actor/director/producer and theater company founder Barry Scott, who is also nationally known as a voice-over artist; and Darkhorse Theater owner Shannon Wood, who has enjoyed a long career as a production stage manager among her other theatrical endeavors.
The six honorees will be the focus of First Night: The Symposium on Monday, August 29, during which they will be interviewed by Ellis, who has covered theater, opera and dance in the Volunteer State for more than 25 years and now is a contributing editor to BroadwayWorld.com, the world's largest theater web resource. In addition, the honorees will take questions from their audience. The Symposium will be held at The Black Box Theatre at Belmont's Troutt Theatre complex at 7:30 p.m., and the event is free and open to the public.
Two-time First Night Award winning director David Compton, currently in rehearsal in preparation for the August 12 opening of Blackbird Theatre's production of G.K. Chesterton's Magic, will emcee the Honors Gala, which features a large group of performers representing virtually every theater company in the region. Corrie Miller will open the show in a number choreographed by Kate Adams-Johnson to "Another Op'nin', Another Show," while the youthful cast of Circle Players' critically acclaimed production of 13, The Musical, will close the show. In between, audience members will be treated to "mini-musicals" starring some of Tennessee theater's favorite stars, as well as four scenes from dramatic plays that were notable parts of the 2011 season, as well as the cast of Cumberland County Playhouse's Little Shop of Horrors.
Also featured during the Honors Gala will be the presentation of the Most Promising Actors, a group of 18 young actors who have distinguished themselves during the past season and who have been tapped for their future promise.
"Clearly, I believe these are the young actors who will make an even bigger impact on theater nationwide in the coming years," Ellis says. "They're really extraordinarily talented and each is worthy of every good thing that will come their way."
The Most Promising Actors will actually perform a musical production number during the Honors Gala. The members of the 2011 Class of Most Promising Actors are: Christy White, Evan Montgomery, Elliott Cunningham, Lindsay Phillpott, Tyler Henry, Casey Hebbel, Erik J. Christensen, Faith Kelm, Hannah McGinley, MaryKathryn Kopp, Maggie McNulty, Thomas Harton, Devin Clevenger, Markus McClain, Matthew Raich, Brandy Rogers, Austin Price and Chaz Sanders.
The Honors Gala will conclude with the After-Party which follows at The Listening Room Café. Tickets for the Honors Gala are $30 per person. For tickets to all First Night event, you may call (615) 530-6178 or email RSVP@FirstNightNashville.com; checks or cash are required to purchase tickets to First Night events.
"There are still events in the works and we may be announcing them in the coming weeks," Ellis suggests. "We want to involve as many people as possible in the magic of live theater in Tennessee and First Night is obviously a great way to take part!"


2011 First Night Honoree Layne Sasser

2011 First Night Honoree Danny Proctor

2011 First Night Honoree Helen Shute-Pettaway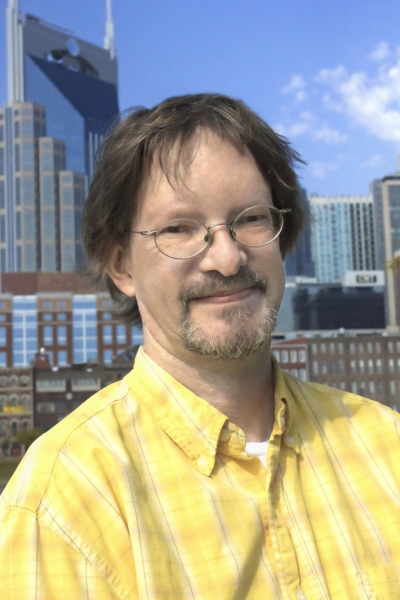 2011 First Night Honoree Dan Brewer

2011 First Night Honoree Gary Hoff

Related Articles View More Nashville

Stories

Shows