CRITICS' CHOICE: To The Theater Post-Haste
It's another busy weekend of new shows opening and many others continuing to delight audiences, with ACT 1's Dog Sees God and Street Theatre Company's Dogfight both opening tonight, while two shows that opened yesterday will continue to treat audiences to some especially wonderful music. Plus, there's a whole slate of shows being performed at Crossville's Cumberland County Playhouse, a revival of Osborne & Epplers' Southern Fried Nuptials down in Woodbury at the Arts Center of Cannon County, and John Chaffin's Cliffhanger enters its final weekend at Chaffin's Barn Dinner Theatre. Go to the theater, young man (and woman) and let yourself be transported to a whole new world of magic and enchantment!
In 2014, Daron Stuart, the estimable theater director at Nashville's Hume-Fogg Academic High School whose productions are as akin to Broadway shows as you're likely to find on the secondary school level, was honored as a member of the Class of 2014 First Night Honorees. He's confided to us since then that he has drawn on his First Night experience as he's been planning Back on Broadway, Hume-Fogg's First Musical Theatre Alumni Benefit Show, which debuts tonight!
The performance features five illustrious HFA alumni in a concert that showcases their talents and the superb musical theater program at the school. Performers include Jaclyn Lisenby Brown (class of 2011); Emily Apuzzo Hopkins (class of 2002); Cory Thompson (class of 2003); Emily Anne Occhipinti (class of 2006); and Luke Denison (class of 2011). They will be joined onstage with cast members from HFA's past productions of Cabaret and Avenue Q, along with a sneak peek of Sweeney Todd and a special guest appearance by Jenny Piper, the musically inclined ice cream queen of Music City.
For further details and to reserve your tickets, go to
www.hfatheatre.com
and enjoy the show tonight!
Nashville theater icon Jim Manning directs the final production for ACT 1's 2014-15 season, Bert V. Royal's Dog Sees God, opening tonight and running through June 13 at Darkhorse Theatre.
"When CB's dog dies from rabies, CB begins to question the existence of an afterlife. His best friend is too burnt out to provide any coherent speculation; his sister has gone goth; his ex-girlfriend has recently been institutionalized; and his other friends are too inebriated to give him any sort of solace. But a chance meeting with an artistic kid, the target of this group's bullying, offers CB a peace of mind and sets in motion a friendship that will push teen angst to the very limits.
"Drug use, suicide, eating disorders, teen violence, rebellion and sexual identity collide and careen toward an ending that's both haunting and hopeful."
Manning's cast includes Lipscomb University theater alum Grafton Thurman as CB; Cassie Hamilton as CB's sister; BWW Nashville Theatre Awards winner Justin Boyd as Van; Belmont University alumna Gina D'Arco as Van's sister; Hillary Morris as Marcy; Christopher Heinz as Beethoven; Austin Peay State University alum Steven Howie as Matt; and Morgan Dorris as Tricia.
Curtain rises at 7:30 p.m. for Thursday, Friday and Saturday night performances, with Sunday matinee on June 7 at 2:30 p.m. For further information, including how to buy tickets to a performance, go to www.act1online.com.
Street Theatre Company continues its 10th anniversary season - every show this season is pay-what-you-can at the company's new/old home at Bailey Middle School - with tonight's Nashville premiere of Dogfight, the off-Broadway musical hit by the contemporary musical theater team of Pasek and Paul.
Dogfight originally opened in New York in 2012 and, after receiving rave reviews and numerous awards, made its way to the London stage in 2014. Following its initial success, regional theaters in both the United States and Europe will be mounting productions of Dogfight this year.
Written by Ben Pasek, Justin Paul, and Peter Duchan, Dogfight won the Lucille Lortell award for Best Musical. Set in the 1960s at the start of the Vietnam War, Dogfight takes audiences on a romantic and heartbreaking theatrical journey. On the eve of their deployment, three young Marines set out for one final boys' night of debauchery, partying, and maybe a little trouble.
But when Corporal Eddie Birdlace meets Rose, an awkward and idealistic waitress he enlists to win a cruel bet with his fellow recruits, she rewrites the rules of the game and teaches him the power of love and compassion
Cathy Street, artistic director and founder of Street Theatre Company, directs Dogfight, which runs June 5-21 at Street Theatre's new east Nashville location.
"As always, the story and the music are what compelled me to add it to our season," says Street. "The show deals with so many things: judgments about people based on appearance, cruelty and innocence, the Vietnam War and the soldiers who fought it, and the repercussions when they came home."
Dogfight stars Belmont graduate Jens Jacobson as Eddie Birdlace and recent Nashville transplant Audrey Johnson as Rose, and there's a fresh-faced ensemble of estimable Nashville actors who bring the moving and provocative story to life under Street's direction.
Dogfight runs June 5-21 at Street Theatre Company's new location in East Nashville, Bailey Middle School. Showtimes are Fridays and Saturdays at 8 p.m. and Sundays at 5 p.m.
Tickets are available by visiting www.streettheatrecompany.org or by calling (615) 554-7414 and prices are pay-what-you-can.
Linda Sue Simmons stars as country icon Patsy Cline as Gaslight Dinner Theatre continues its 15th Anniversary Season with its 69th show with A Closer Walk With Patsy Cline - a musical about the legendary country singer by Dean Regan. The show opened yesterday at The Renaissance Center in Dickson, running through June 13.
From small-town Virginia to the bright lights of Carnegie Hall, Patsy Cline's legend is a monument to ambition, grace and talent. Featuring Linda Sue Simmons (White Christmas; 9 to 5; Sound of Music; Hello, Dolly!; Honky Tonk Angels; Noises Off) in the title role, A Closer Walk with Patsy Cline is a tribute to her spirit and a celebration of the music of her life. Combining flashbacks from WNIC's Little Big Man, played by Curtis LeMoine-Reed (The Andrews Brothers; Memphis; Legally Blond; Spamalot; Little Shop of Horrors), and visiting various venues from Patsy's climb to stardom, the show blends theatre, music and comedy into a magical evening for all audiences.
The cast is joined by some of Nashville's hottest musicians as Patsy's band members and backup singers featuring Alex Spann, Adam Wooten, Alec Newman, Tom D'Angelo, Dale Herr, Stephanie Wright and Zane Jordan.
Although she can never be replaced, A Closer Walk With Patsy Cline is a tribute to her spirit and a celebration of the music of her life. One of the all-time legends of country music, Patsy Cline was born Virginia Patterson Hensley, September 8, 1932, in Virginia. Always spunky and devoted to music, she quit school at the age of fifteen to work in a drug store and help support her single mother and younger brother and sister. In return, her mother dedicated her spare time to helping Patsy's career, and drove her to Nashville when she was only sixteen for her first Grand Ole Opry audition. Patsy was never shy about self-promotion and impressed everyone the moment they heard her.
Ironically, her musical talent was never really rewarded until "Walkin' After Midnight," which was recorded ten years after she began singing professionally. Her rendition of the song on Arthur Godfrey Talent Scouts in 1957 not only won the contest, but finally set her on the road to the acclaim she deserved. It was followed three years later by the memorable "I Fall to Pieces." Then came "Crazy" (written by Willie Nelson), "She's Got You," "Leavin' on Your Mind," "Sweet Dreams" and "Faded Love." Her last single release was "A Closer Walk with Thee."
Patsy Cline died in an airplane crash March 5, 1963, while hurrying back to her family after a benefit concert in Kansas City. Patsy's enduring musical legacy is witnessed by the fact that she is the number one juke-box play in the world. Her Greatest Hits album has sold over nine million copies, and has been in first place for over 200 weeks of her 700 weeks on Billboard's "Top Country Catalog Albums." On March 1, 1995, Patsy was memorialized with a Grammy Lifetime Achievement Award, and in 1999 she was inducted into the Hollywood Walk of Fame.
Delicious luncheon and dinner buffets begin one hour before show time at the Gaslight Dinner Theatre. Price includes buffet, desserts, beverage and show. Gratuity not included. For reservations, call (615) 740-5600 or go online at www.gaslightdinnertheatre.org.
Meanwhile, in Donelson - at The Larry Keeton Theatre - the classic Broadway musical Guys and Dolls opened last night, running through June 20th at the Senior Center for the Arts, 108 Donelson Pike. Jenny Norris-Light, Tyler Osborne, Hallie Long and Brian Best star in the show, directed and music directed by Ginger Newman, with choreography by Cary Street.
Guys and Dolls was conceived by producers Cy Feuer and Ernest Martin. Weaving together the short stories "The Idyll of Miss Sarah Brown", "Blood Pressure" and "Pick the Winner," the pair began the process for what has been called the perfect musical. Using Damon Runyon's classics from the 1920s and '30s they hired a crack team to musicalize Runyon's work.
With music and lyrics by Frank Loesser and book by Jo Swerling and Abe Burrows, the result was a blockbuster during the 1950 Broadway season. Still employing Runyon's style of mixing highly formal language with colloquial slang, Loesser, Swerling and Burrows, created a funny send-up of the gangsters, gamblers, showgirls of New York City's underworld and nightclubs.
Guys and Dolls ran for 1,200 performances and won the Tony Award for Best Musical. It has had several Broadway and London revivals and was made into a classic movie musical film in 1955 starring Marlon Brando, Frank Sinatra, Vivian Blaine and Jean Simmons.
Performances at The Larry Keeton Theatre are Thursdays, Fridays and Saturdays, starting at 7:00 p.m. and Sundays starting at 2:00 p.m. Each performance is preceded by a three-course meal; dinner seating begins at 5:45 p.m. Thursday-Saturday and at 12:45 p.m. on Sunday. Tickets range from $15 to $28; for specific ticket information, call (615) 883-8375 or at www.thelarrykeetontheatre.org or www.ticketsnashville.com.
The only thing funnier than a Southern funeral is a Southern wedding! Arts Center of Cannon County in Woodbury presents Southern Fried Nuptials, written by Nashville's own Dietz Osborne and Nate Eppler, running through June 13, with curtain at 7:30 p.m., with a 2 p.m. matinee performance this Sunday, June 7.
The charmingly funny Frye family is back and this time they are going to get married. Or maybe not? The engagement of Attie VanLeer and Harline Frye has been on again, off again more times than a drunken frat boy on a mechanical bull. Now half the town has been invited, the dress has been fitted, the flowers have been ordered and the gifts are piling up in the living room. Will they or won't they? You'll have to find out in this hysterical hit comedy from the authors of Southern Fried Funeral.
Directed by Donald Fann and produced by Brittany Goodwin, Southern Fried Nuptials features many familiar faces including Melanie Nistad, Rachel Parker, Brittany Goodwin, Mike Reed, Greg Ray, Candilyn Ford, John Goodwin, Hunter Thaw, Terri Ritter, Bobby Ray and Donna Seage. Ticket prices are $13 with discounts available for seniors and full-time students.
Box office hours are 10 a.m. to 4 p.m., Tuesday through Saturday. Tickets are available now by calling the box office at 615-563-(ARTS)2787 or online at artscenterofcc.com, and (subject to availability) at the door one hour prior to show time.
After 22 years, the ever-popular Smoke on the Mountain returns to Cumberland County Playhouse - Tennessee's Family Theater - and has settled in for a summer run through October 10. And it's a show you definitely don't want to miss - no matter how many times you've seen it, there's always something new and nuanced to find amid the story of the singing Sanders family.
Smoke takes place on a Saturday night in Mount Pleasant, North Carolina, and the Reverend Oglethorpe has invited the Sanders Family Singers to provide an uplifting evening of song. The audience becomes the congregation as two dozen traditional and original hymns weave together with stories of witness from family members, along with a healthy dose of laughter.
Leading the 2015 cast are Playhouse favorites Patty Payne as June Sanders, Jason Ross as Mervin Oglethorpe, and Daniel Black as Burl Sanders; among the three of them, they've appeared in well over one thousand performances of Smoke since the show opened in the Adventure Theater in 1994.
The cast also includes Lauren Marshall, who does double duty as Vera Sanders and the show's Music Director. John Dobbratz will appear as Uncle Stanley, with Chance Wall as son Dennis and Ellie Burnett as Dennis's twin sister Denise.
CCP favorite Weslie Webster directs the latest installment of the down-home musical classic.
Smoke on the Mountain opens runs through October 10. Call (931) 484-5000 for tickets and information or visit www.ccplayhouse.com.
Also playing at the Cumberland County Playhouse in Crossville are Ring of Fire: The Music of Johnny Cash, featuring Kellye Cash, through June 9; and Singin' in the Rain, through July 12, which features Jake Delaney, Katherine Walker Hill and Danny Boman. Mary Poppins, starring Nicole Begue Hackmann in the title role with Jake Delaney as Bert, opens on the Mainstage on June 12.
| | |
| --- | --- |
| Vote Now for the 2022 BroadwayWorld Nashville Awards | |
| voting ends in | |
Jeffrey Ellis is a Nashville-based writer, editor and critic, who's been covering the performing arts in Tennessee for more than 35 years. In 1989, Ellis and his partner l... (read more about this author)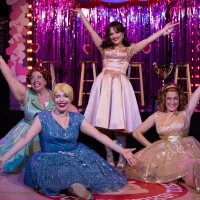 Review: Nostalgic and Warm MARVELOUS WONDERETTES May Be the Cure For What Ails You

November 16, 2022

There's really nothing better for what ails you – particularly on a cold, wet and dreary Sunday afternoon – than a stroll down memory lane, thanks to a tuneful trip to the 1950s and '60s with The Marvelous Wonderettes, a nostalgic and enormously entertaining musical revue by Roger Bean.
---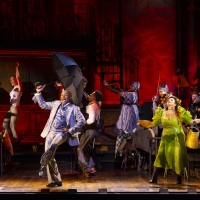 Review: HADESTOWN 'Mesmerizes and Captivates' During Weeklong Stand at Nashville's TPAC

November 2, 2022

Mesmerizing and captivating are just two of the words that might best describe Hadestown, the Tony Award-winning best musical of the truncated 2019-20 Broadway season, which is now commanding ovations of rapturous applause from adoring fans at Nashville's Tennessee Performing Arts Center during an eight-performance run through Sunday, November 6.
---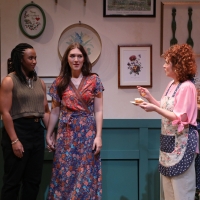 Review: Lauren Shouse's Sublime Direction of THE CAKE Provides Much Food for Thought

October 28, 2022

Lauren Shouse's directorial resume is quite the impressive one and over the years she's helmed productions for Nashville Repertory Theatre that have been justifiably acclaimed both by audiences and critics alike. But despite the notoriety that seems to always accompany a "Lauren Shouse-directed production," perhaps none is more deserved than the accolades that follow in the wake of The Cake, the latest entry on her already stellar list of shows.
---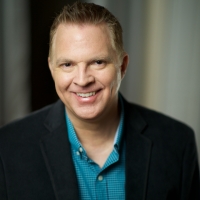 Interview: Award-winning Author Lewis Kempfer On The Publication of 120 SEATS IN A BOILER ROOM

October 10, 2022

Tomorrow – October 11, 2022 – marks yet another momentous day in the history of Boiler Room Theatre, the late and lamented theater company that originally brought professional theater to The Factory at Franklin. 120 Seats in a Boiler Room: The Creation of a Courageous Professional Theater, the latest book by BRT co-founder Lewis Kempfer (who is an award-winning author in addition to his multi-hyphenate theater titles as director-producer-actor-designer), will be released by Amazon.
---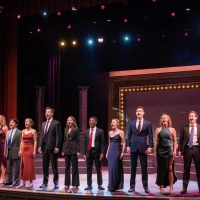 Review: Belmont University Musical Theatre's Inspiring and Astonishing SONDHEIM ON SONDHEIM

October 9, 2022

Since his death in 2021, Stephen Sondheim and his canon of work have justifiably been on the hearts and minds of theater people from around the world, with revivals, retrospectives and remembrances filling the calendars of an amazing range of companies paying homage to the master of contemporary musical theater. Just in time for a new season of productions highlighting the Nashville theater calendar, Belmont University Musical Theatre has chosen the aptly named musical revue Sondheim on Sondheim to launch a two-show semester that honors the genius of the master while showcasing the talents of its roster of musical theater majors who continue to add luster to the program's reputation.
---