Birdsong and Williams Come Full Circle to Play THE LITTLE MERMAID's Ariel and Prince Eric for NCT
For Catherine Birdsong, the animated film version of The Little Mermaid - the 1989 Disney musical fantasy based on the story of the same name by Hans Christian Andersen - was the first movie she remembers ever seeing in a darkened cinema and it continues to elicit memories, to reverberate in her heart, particularly now that she finds herself in rehearsal for the debut of the stage musical at Nashville Children's Theatre.
"The Little Mermaid was the first movie I saw in the theater," Birdsong recalls. "From that first viewing I have identified with Ariel's sense of adventure and her ability to dream big. It's not often that we see our childhood dreams play out in adulthood, and I am so grateful to have the opportunity to bring my favorite princess to life at NCT."
And for Corbin Williams, coming home from New York City to spend the holidays with his family and friends in Nashville, playing Prince Eric opposite Birdsong's Ariel, the experience similarly leaves him awash in memories as he comes full circle: "I went to public school the first half of my life," he remembers. "So, attending shows at Nashville Children's Theatre goes hand-in-hand with that - and once I even attended theater camp at NCT."
For the royal pair - she's a princess from under the sea, while he is the crown prince of a kingdom on land - starring in Nashville Children's Theatre's The Little Mermaid, one of the holiday season's most eagerly anticipated stage productions, is like a fairy tale come true. With twin pathways to careers in theater that are inextricably linked and notably similar to each other, it seems as if fate has brought them to the rehearsal hall at NCT to bring their characters to life.
Birdsong and Williams have worked together before - a couple of seasons ago, in fact - in the production of How The Grinch Stole Christmas, performed at Nashville's Grand Ole Opry complex. Their paths had crossed prior to that of course (Nashville is nothing if not a small town at its very heart), whether it was in a practice room at Belmont University, or perhaps in a ballet class when they were even younger. Now, brought together by happenstance and the audition process at Nashville Children's Theatre, they share the stage once more with an ensemble of capable and skilled performers all with the same goal: Recreate the undersea world of Ariel and her royal family in a way sure to impress audiences, young and old, who will fill the seats of Nashville Children's Theatre's Ann Stahlman Hill auditorium November 8-December 23.
With music by Alan Menken, lyrics by Howard Ashman and Glenn Slater and book by Doug Wright, Disney's The Little Mermaid has the bona fides of a Broadway musical hit.
In a kingdom at the bottom of the sea, King Triton's youngest daughter Ariel (Birdsong) yearns to have her questions about the human world answered as she grows bored of her own watery home. When she saves the handsome, human Prince Eric (Williams) from drowning, Ariel begins to discover her own voice with the help of her friends - even after the conniving sea witch Ursula silences her.
Ernie Nolan, executive artistic director of NCT, directs and choreographs this first-ever presentation of Disney's The Little Mermaid with a TYA (theater for younger audiences) adaptation of the highly popular musical. Set design for The Little Mermaid is by Court Watson, with lighting design by Scott Leathers, sound design by Joanna Lynne Staub, puppet design by Brian Hull and costume design by Robin McGee. David Weinstein conducts The Nashville Children's Theatre Orchestra and is musical director for the production.
In addition to Birdsong and Williams, Nolan's cast includes James Rudolph as Sebastian, and Abbey Rhyne as Flounder. Ursula is played by Piper Jones and Scuttle by Isaac Brotzman. Other members of the ensemble include Galen Fott as King Triton, Richard Daniel, Jack Tanzi, C. James Bare, Sarah Bailey, Jonah M. Jackson, Taylor Kelly, Lexie McEntire, David Torres-Fuentes, Meggan Utech and Darci Wantiez.
Birdsong, who looks every inch the personification of the fictional character she portrays onstage (she's a lovely and graceful, titian-tressed soprano - not unlike Ariel - who is perhaps more at-home in the theatre than anywhere else), while Williams is just as easily recognizable in the role of a dashing royal, strapping and confident, exuding charisma. Indeed, the two are the stuff of fairy tale dreams and casting director hopes. In fact, if two actors ever seemed more ideally cast to play a Disney princess and her prince, it would be difficult to identify them.
Williams, after graduating from Memphis' Rhodes College, now calls New York City home and it serves as his base of operations as he plies his trade as a journeyman actor. Most recently, he was cast in the national touring company of Rodgers and Hammerstein's Cinderella, playing a headstrong and fiery young student - think of a commoner with uncommon ambition to rival that of a royal consort - that is perhaps the perfect training for taking on the role of a Disney prince.
Likewise, Birdsong, a staff member in NCT's education department, grew up on Nashville stages, ultimately receiving her degree from Belmont University's acclaimed musical theatre program. After several years spent working in Los Angeles, Birdsong returned home to pursue her own theatrical aspirations in Nashville.
"I was thrilled to be cast as Prince Eric because I've been familiar with The Little Mermaid since I was a little kid and the music is so iconic," Williams maintains. "But due to performing and the life of an actor, I haven't had the chance until now to do a show at Nashville Children's Theatre. But coming home to do this show during the holidays is very exciting for me."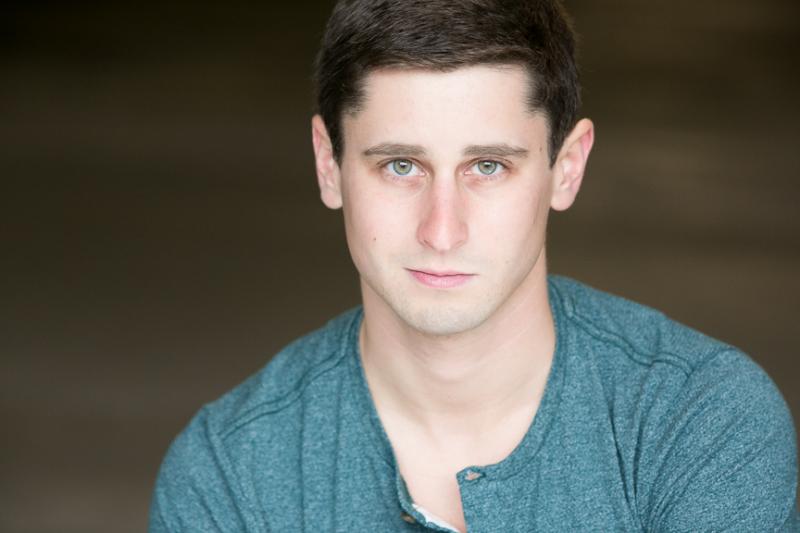 This is Williams' first time to play the iconic role of a Disney prince and, like Birdsong, it's always been apparent he one day would: "I didn't really know what would be in store for me as an actor," he admits. "What sparked it for me was seeing a production at Opryland Kids Club...and I thought playing on that set seemed so much fun...I knew I had to do it."
Subsequently, Williams performed with several area theater companies, which eventually led him to pursue his degree at Rhodes, ultimately leading to his current career.
"My love for theater has grown, for sure, but it's also changed and evolved over the years as I've gained experience," he says.
For Birdsong, who recalls the film version of The Little Mermaid with such affection, becoming Ariel for NCT is nothing less than a dream come true.
"The first time I sang "Part of Your World" was during a Mother's Day program," she explains. "I think I was four years old. My mom made me a costume of homemade fin and shells and I remember her sitting out in the audience as I sang."
Playing Ariel, she says, "is just something that I have dreamed about over the years, but I didn't know if it would ever happen."
"We really didn't do Disney titles at NCT until Ernie [Nolan] joined us," she says. "He started planning upcoming seasons right after he joined us and so I was thrilled when he said we would be doing The Little Mermaid."
And although she clearly looks the part, Birdsong had to join all the other auditionees vying for the coveted role, ultimately winning it, adding the role of Ariel to her resume of roles performed under the aegis of Nashville Children's Theatre. It's not her first role on the historic NCT stage, but she continues to appreciate the level of professionalism that being cast there brings with it.
"Rehearsal is a sacred space and Ernie encourages us to ask questions," she explains. "So you know that no matter what your question or concern might be, it's going to be well-received. It's a very safe place to explore your character."
Williams agrees: "Ernie is phenomenal and he has so much experience in theater for young audiences, that it's just amazing. So far, it's been a real treat," he contends. "Ernie has an incredible vision for the show and he and the designers know just exactly how to bring the audience under the sea with us."
"The concept I've seen for the show and how Ernie has explained everything to us during the rehearsal process indicates this is going to be a pretty magical experience. We're very lucky to have him leading us."
What should audiences expect from The Little Mermaid? According to Birdsong, "it's everything that everyone who is Disney-obsessed remembers, all the musical numbers are there from the movie, and you'll love the new music written for the stage, as well."
Disney musicals are so popular with audiences, Williams suggests, because "they give us hope."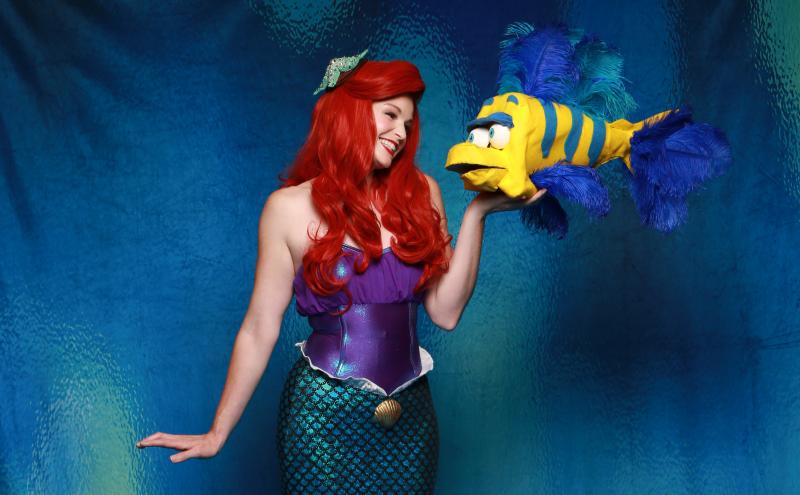 "What we're finding now is there is so much nostalgia attached to these shows," he says. "We're really enjoying the deeper meaning of the story we're telling. Ariel wants to get to know people who are unlike her, she meets them with an open heart."
In short, Williams muses, The Little Mermaid tells a "a story of love and family - which resonates with all of us."
For Birdsong, the experience of bringing yet another beloved story to life onstage at NCT, fits hand-in-glove with the day-to-day realities of her work for the company. "First and foremost," she enthuses, "the best part of my day job is getting to be downstairs as we're offloading buses for students on field trips to see a show at Nashville Children's Theatre. Seeing the faces of the kids as they come off the buses is wonderful, and it doesn't matter if it's a kindergartener coming for their first show or if it's a middle schooler who has been coming here for years, it never gets old seeing their joy. Regardless of age or experience, the faces are all the same: they are filled with joy."
About SHELLEBRATIONS during Thanksgiving
Prior to the 2 pm performances over Thanksgiving weekend - Friday, November 23, Saturday, November 24, and Sunday, November 25 - NCT will host special Shellebration parties. At these playful events each family will enjoy a photo with Ariel, a delicious treat from Five Daughters Bakery, and a special take-away.
Shellebration tickets are $10 per person regardless of age. A Shellebration ticket does not include admission to the performance of Disney's The Little Mermaid.
Ticket Sales
Single tickets for all NCT 2018-19 shows are on sale. To purchase a membership or single tickets call NCT's box office at (615) 252-4675 or visit www.NashvilleCT.org.
All performances take place at The Martin Center for Nashville Children's Theatre, 25 Middleton Street, Nashville in the SoBro neighborhood. Free parking is available on site.
Weekend and Evening performances
Performances are at 7 p.m. on Fridays and Saturdays, and at 2 p.m. on Saturdays and Sundays from November 9-December 23. (No performance on Sunday, November 11.)
About Nashville Children's Theatre
Founded in 1931 by the Junior League of Nashville, Nashville Children's theatre is the oldest professional children's theatre in the United States and is the largest theatre in Middle Tennessee. A national leader in theatre arts and education programs for young people, NCT was ranked by Time magazine as one of the top five children's theatre's in the country.
Lead funding for NCT's programs is provided by Metro Arts, Tennessee Arts Commission, The Shubert Foundation, The Memorial Foundation, The National Endowment for the Arts, and The Community Foundation of Middle Tennessee. For more information visit NashvilleCT.org.
Related Articles View More Nashville

Stories

Shows