Photo Flash: Guthrie's MACBETH
MACBETH by William Shakespeare and directed by Joe Dowling
In Macbeth, a tale of treachery and ambition, a brave soldier and nobleman, Macbeth, encounters three witches who prophesy his path to greatness. When their predictions begin to come true, Macbeth and his ambitious wife decide to do whatever is necessary to ensure their rise to power. They first hatch a plot to kill the king and take his place, and though all goes according to plan, they soon realize a single murder isn't enough to maintain the throne. Obsession and paranoia get the best of them, driving the couple down a path of destruction on a quest for glory, even as the kingdom crumbles between their bloody fingers. Macbeth, Shakespeare's shortest and darkest tragedy, moves with the rapid pace of the murder thriller it is, exposing the politics of power and corruption it breeds.OPENING NIGHT:
Friday, February 5 at 7:30 p.m.CLOSING:
Saturday, April 3 at 7:30 p.m.TICKETS:
Single tickets priced $24 - $60
Guthrie Box Office: 612.377.2224
Greater Minnesota: TOLL FREE 877.44.STAGE
Box Office hours: 11 a.m. to 8 p.m. (performance days) and 11 a.m. to 5 p.m. (non-performance days)
Tickets may be purchased online at
www.guthrietheater.org
.
Photo credit Michal Daniel


Suzanne Warmanen, Isabell Monk O'Connor and Barbara Bryne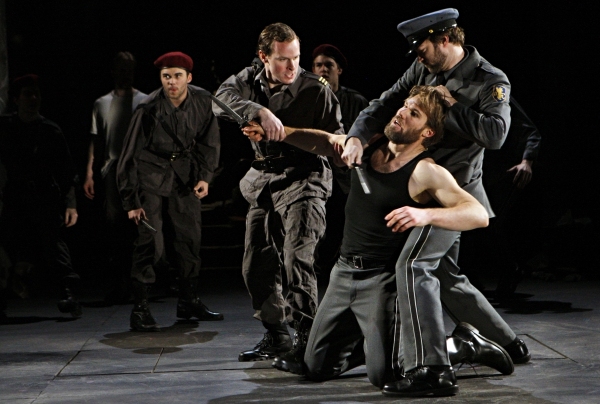 Benjamin Rosenbaum, Erik Heger and Peter Christian Hansen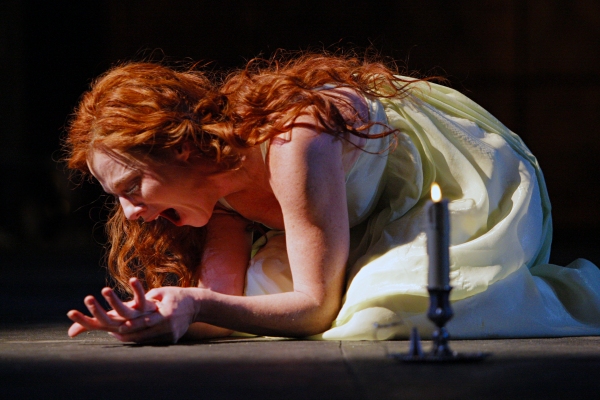 Michelle O'Neill

Bill McCallum and Erik Heger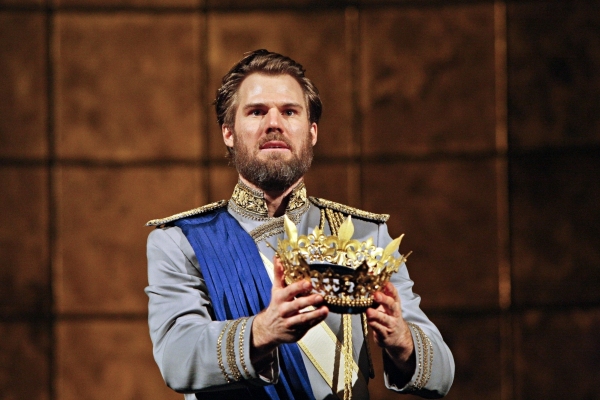 Erik Heger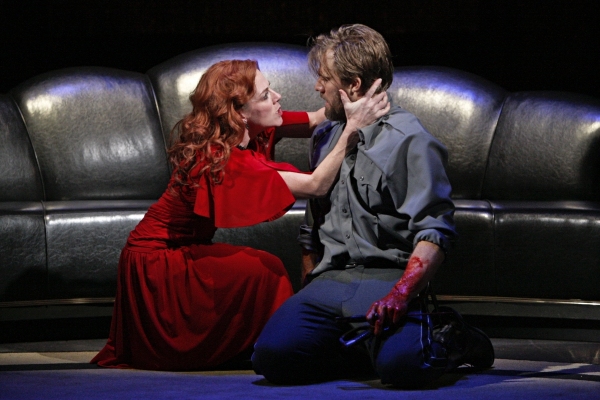 Michelle O'Neill and Erik Heger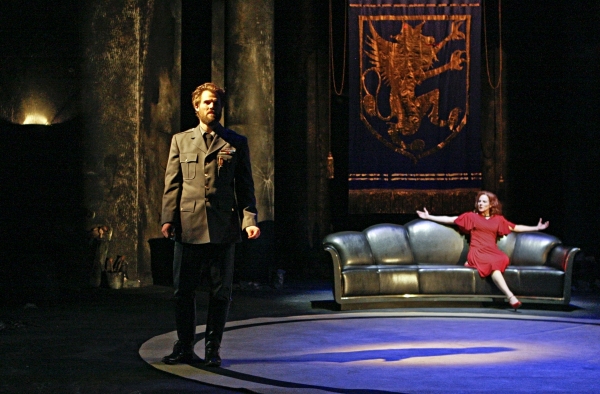 Erik Heger and Michelle O'Neill

Michelle O'Neill and Erik Heger