BWW Review: Gremlin Theatre's THE FATHER is a Spare, Disorienting, Moving Journey through Dementia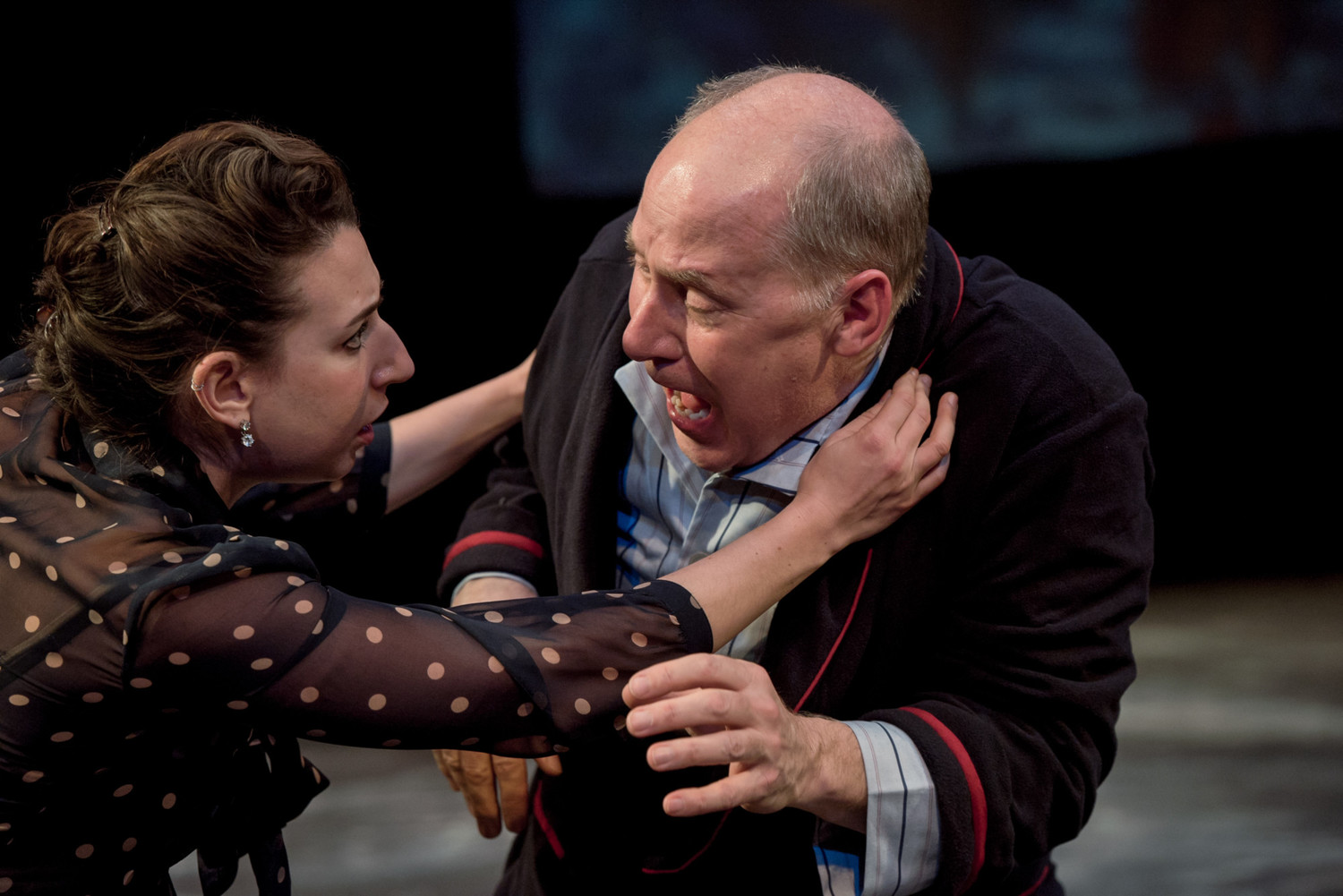 Florian Zeller's adventurous script, winner of the 2014 Moliere Prize for best new play in France, takes up questions that are (or will be!) central for many of us: how do we care for aging parents who are losing their memories, disappearing into dementia, and (perhaps) undergoing personality changes to boot? And how do we--if we are the unfortunate elder in decline--keep a grip on our own identity, track what's happening around us, and bear the weight of the unrelenting disaster underway?
Gremlin Theatre has crafted a spare, compelling performance of THE FATHER (in Christopher Hampton's adaptation) which unrolls in 90 minutes without intermission. That's the right choice, since there is no respite from the familial dilemma we are witnessing, and so there should be no break for the audience. Director Ellen Fenster moves her six actors around the intimate thrust space with pragmatic efficiency; there's no room in their spirits for fancifulness, and the blocking matches that.
The show opens in medias res: daughter Anne (well played by Miriam Schwartz) is arguing with her father Andre (veteran actor Craig Johnson) about the abrupt departure of the latest caregiver after Andre has yelled at her and accused her of stealing his watch. There's no rising action; we're just plunked down into the midst of the crisis. This is the first of many effective departures from conventional well made play structure, all done with a clear purpose: to give the audience a temporary sensation of what it can be like to live with increasing memory loss and dementia. Several scenes repeat but with personnel changed out. Abusive moments occur--some verbal, some (mildly) physical--but we don't know if these actually happened or if they are part of the paranoia of the title character, things he fears but that have not actually taken place. Daughter Anne has a divorce and a new significant other and relocates to London but these things are jumbled up in sequence so that as audience we are hard put to organize a sensible timeline, just as Andre is.
Edgy strings at the beginning, and good sound design throughout by Katharine Horowitz, help establish the discordant mental landscape. Horowitz is a composer, and she's got lots of moments to fill, since at each of the regular scene breaks objects and furnishings are removed, piece by piece, from the set. (Set and lights are by the Gremlin's resident technical director, Carl Schoenborn.) Again, this subtractive action gives us a sense of the way in which the main character's physical anchors, those things that help him know who and where he is, keep disappearing. It works.
Craig Johnson is on stage almost without break. It's a demanding role, and he is up to the challenges it presents without prettifying the character's decline. He's able to establish that Andre is used to being in charge and thinks of himself as a bit of a slippery charmer. At one point he says "I like taking people by surprise: it's a special brand of humor." This can also mean he is cruel, often idealizing his absent daughter Elise in Anne's presence. His ability to suggest a distinctive personality rather than a type helps keep the play away from didacticism. And he is believable as he inhabits the emotionally overwrought moments of his worsening condition.
Miriam Schwartz as Anne is also fully credible, and brings a mixture of compassion, wounded grieving, steady attempts to be clear, and exhaustion to the part. She delivers one killer monologue (which I hope has made it into audition materials) with simple authenticity.
These two leads are supported by four other actors (Matt Wall, Emily Grodzik, Olivia Wilusz, and Peter Christian Hansen) who carry various roles as well as doubling as set crew stripping down the set until it is bare. Peter Christian Hansen is the only Equity performer in the cast, and also the Artistic Director at Gremlin, as well as producer for this show.
Gremlin has mounted a show well suited to their simple space, and cast and produced it with appropriate heart. After the show I saw, audience members were sharing their own family stories on the walk back to the parking lot. The alchemy in theatrical fusions of text, imagination, and live presence can bring strangers together to contemplate private dilemmas. Gremlin's THE FATHER succeeds in doing this. It won't make you laugh or bedazzle you with production razzmatazz, and it's not one for youngsters, but it may open up useful dialogue. I recommend it. The show runs through January 27.
Photo credit: Alyssa Kristine