World Premiere of THE SCIENCE OF LEAVING OMAHA Opens at PBD Next Month
Performances run February 3-19, 2023.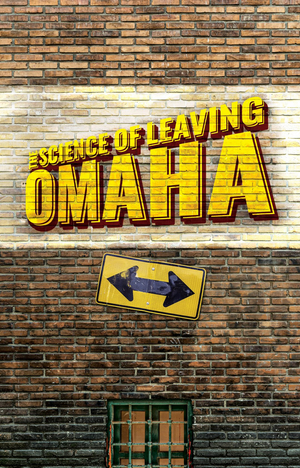 Carter W. Lewis's The Science of Leaving Omaha, a play about dashed hopes and broken dreams, resilience and resolve, receives its world premiere at Palm Beach Dramaworks on February 3 (8pm). One of the five plays featured in last season's New Year/New Plays Festival, The Science of Leaving Omaha runs through February 19, with specially priced previews on February 1 and 2 (7:30pm). Bruce Linser directs.
The Science of Leaving Omaha was originally commissioned by Washington University and produced there in November 2021. Since the reading at the festival, Lewis has continued to work with The Dramaworkshop to develop and hone the piece for its professional premiere.
The play was inspired by a 2020 article in The New York Times by Nicholas Kristof and Sheryl WuDunn about the disintegration of working-class communities across the country and its devastating toll from one generation to the next: limited education, joblessness, and broken families. Children are particularly impacted as they try to navigate a social system that dismisses, discards, or demonizes them, while telling them to pull themselves up by their bootstraps without offering them a clear or accessible path to do so.
Lewis' play is about two such unmoored young people. Iris, 18, feels trapped in her job at a crematory and wants to get out of Omaha. When Baker, 21, breaks into the funeral home to say goodbye to his recently deceased wife, he and Iris struggle, with humor and hope, to understand the dismantling of their working-class lives and to conceive a future that makes sense for them both before their pasts, and the police, catch up with them.
PBD's production features Georgi James as Iris, Nicholas-Tyler Corbin as Baker, and Merrina Millsapp as Sally, a security guard. All three are making their PBD debuts. Scenic design is by Michael Amico, costume design is by Brian O'Keefe, lighting design is by Kirk Bookman, and sound design is by Roger Arnold.
CARTER W. LEWIS (Playwright) served as playwright-in-residence at Washington University in St. Louis from 1999-2021. Prior to that, he was literary manager and playwright-in-residence for the Geva Theatre Center in New York. Carter was also co-founder and resident playwright for Upstart Stage in Berkeley, CA. He is the winner of several national playwriting awards, including the Julie Harris Playwright Award, State Theatre of Austin Best New Play, the Cincinnati Playhouse Rosenthal New Play Prize (1996 and 2001), New Dramatists Arnold Weissberger Playwrighting Award, Playwrights' Center Jerome Residency, and the Kevin Kline Award for Best New Play of 2009. He is also a two-time nominee for the American Theatre Critics Association New Play Award (now the American Theatre Critics/ Steinberg New Play Award and Citations). His published works include Art Control, No-Preying, A Geometric Digression of the Species, Soft Click of a Switch, An Asian Jockey in Our Midst, and The One-Eyed Man is King. Among his other works are Golf with Alan Shepard, Picasso Does My Maps, Women Who Steal, Men on the Take, American Storm by Integrity Out of Molly Brown, Kid Peculiar, Ordinary Nation, Evie's Waltz, The Storytelling Ability of a Boy, The Cha-Cha of a Camel Spider, The Hummingbird Wars, and With. His plays have been produced from coast to coast. Carter lives in St. Louis with his dog, Vivian.
PBD has updated its COVID-19 safety protocols for the 2022-23 season. Patrons are encouraged, but no longer required, to wear masks while in the theatre. Actors will continue to be tested a few times a week, as Actors' Equity Association has rigorous protocols in place for its members. Health documentation is not required, but everyone should make responsible decisions. Anyone who feels unwell should stay home, and contact the box office for ticket exchange options. PBD will continue to monitor the situation and update these policies when necessary. If a mask mandate needs to be reinstituted at any time, ticketholders will be notified in advance of their performance, and the information will also be posted on our website.