Miami Metro Interviews
The latest interviews about live + streaming theatre in Miami Metro.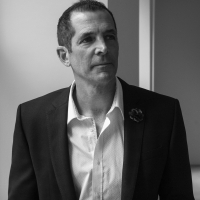 Christopher Demos-Brown on AMERICAN SON at the Adrienne Arsht Center
by Cristina Pla-Guzman - January 09, 2020
It was a point of pride to interview celebrated local playwright, Christopher Demos-Brown, about his play, American Son, which opened on Broadway last November and starred Kerry Washington. South Florida's theater community celebrated one of our own as the play had a wildly successful run on Broadwa...