Photo Flash: First Look at Heather Kopp, Henry Gainza and More in Actors' Playhouse's GODSPELL
Actors' Playhouse's 25th Anniversary kicks off its celebratory 2012-2013 Season with the hit Broadway musical Godspell, playing now through November 4 at the Miracle Theatre. BroadwayWorld has a first look at the show below.
Conceived and originally directed by John-Michael Tebelak, with music and new lyrics by Academy and Grammy Award-winner Stephen Schwartz (Wicked, Pippin), Godspell's Tony-nominated score features instantly recognizable hits including Day by Day, Turn Back, O Man, Learn Your Lessons Well, Prepare Ye the Way, Light of the World and many more.
The cast of Godspell includes Josh Canfield, Clay Cartland, Henry Gainza, Jeni Hacker, Shea Hess, Nick Duckart, Heather Kopp, Kareema Khouri, Cindy Pearce and Don Seward. Directed by David Arisco, with musical staging and choreography by Barbara Flatten and musical direction by David Nagy, the creative team for Godspell also includes set design by Gene Seyffer, costume design by Ellis Tillman, lighting design by Patrick Tennent and sound design by Alexander Herrin.
Tickets for weeknights and matinees are $42, and on Friday and Saturday evenings $50. The theatre offers a 10 percent senior discount rate the day of performance and $15 student rush tickets 15 minutes prior to curtain with identification. Discounts are based on availability and exclude Saturday and Sunday.
Group discounted rates are offered for 15 or more through our group sales department. Single tickets may be purchased through the box office at305-444-9293 or online at www.actorsplayhouse.org.
Photo Credit: Alberto Romeu Photography


Cindy Pearce, Heather Kopp, Don Seward, Nick Duckart, Josh Canfield, Henry Gainza, Shea Hess, Jeni Hacker, Clay Cartland and Kareema Khouri

Cindy Pearce, Heather Kopp, Don Seward, Nick Duckart, Josh Canfield, Henry Gainza, Shea Hess, Jeni Hacker, Clay Cartland and Kareema Khouri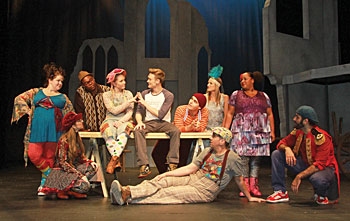 Cindy Pearce, Heather Kopp, Don Seward, Nick Duckart, Josh Canfield, Henry Gainza, Shea Hess, Jeni Hacker, Clay Cartland and Kareema Khouri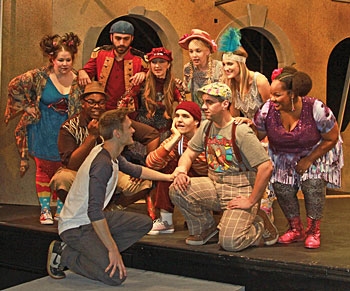 Cindy Pearce, Heather Kopp, Don Seward, Nick Duckart, Josh Canfield, Henry Gainza, Shea Hess, Jeni Hacker, Clay Cartland and Kareema Khouri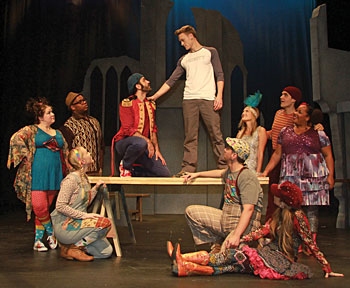 Cindy Pearce, Heather Kopp, Don Seward, Nick Duckart, Josh Canfield, Henry Gainza, Shea Hess, Jeni Hacker, Clay Cartland and Kareema Khouri

Cindy Pearce, Heather Kopp, Don Seward, Nick Duckart, Josh Canfield, Henry Gainza, Shea Hess, Jeni Hacker, Clay Cartland and Kareema Khouri

Cindy Pearce, Heather Kopp, Don Seward, Nick Duckart, Josh Canfield, Henry Gainza, Shea Hess, Jeni Hacker, Clay Cartland and Kareema Khouri

More Hot Stories For You