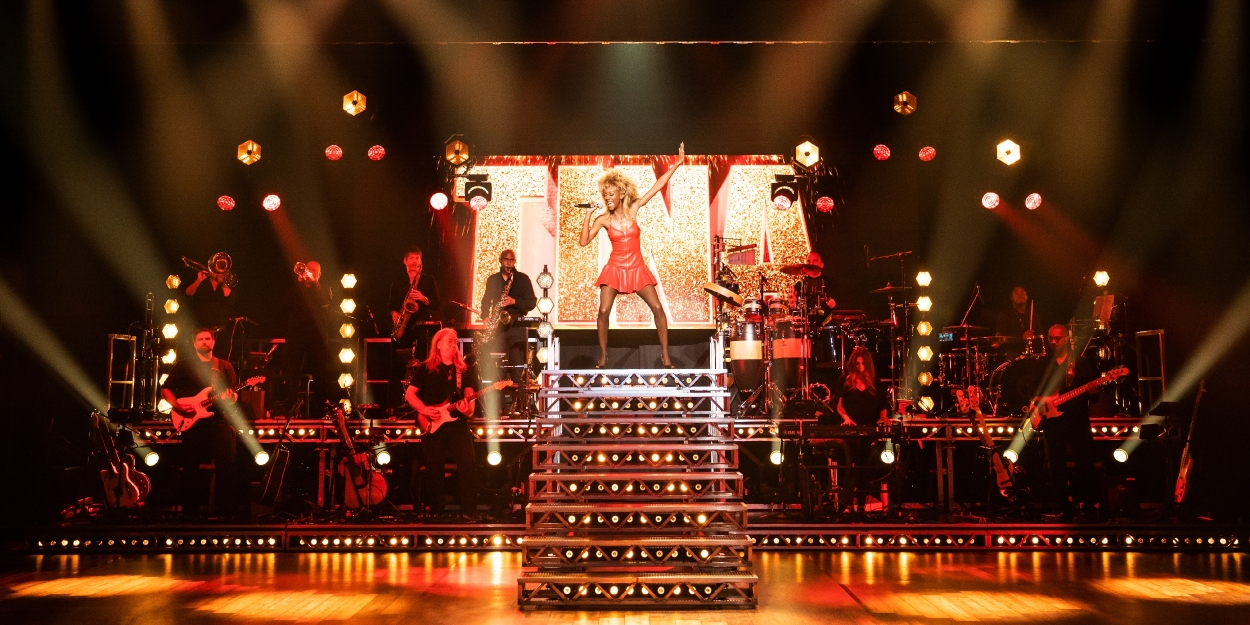 Review: TINA at The Orpheum Theatre Memphis
Tina dazzles Tennessee audiences through the 19th
Valentine's Day was a special evening for Memphis theatre-goers. Rock and roll lovers flocked to the Orpheum Theatre to hear iconic hits such as "Proud Mary" and "What's Love Got To Do With It". Theatre lovers crowded the theatre for incredible costumes, stunning lighting designs, and some extremely powerful voices on the stage. And you only have until this Sunday to experience it. I'm of course speakng about Tina the Musical.
Tina: The Tina Turner Musical is a jukebox musical featuring the music of Tina Turner and tells the story of the rock and roll star's life, from her childhood in a small town in Tennessee to her famed ascent on the music charts. The show is full of fun choreography, dazzling light displays, and powerful music.
In December 2016, a small workshop was presented with Tina herself in attendance. It was revealed that a biographical musical had been in development for over a year. Pulitzer Prize and Olivier Award-winning playwright Katori Hall, who is from Memphis herself, joined with Frank Ketelaar and Kees Prins to write the book while Phyllida Lloyd stepped forward to direct and Mark Thompson was set and costume designer. The rest of the creative team consisted of Anthony Van Laast as choreographer and Nicholas Skilbeck as musical supervisor. The show previewed on March 21st, 2018 at the Aldwych Theatre and officially opened on April 17th with Adrienne Warren in the title role. The production was nominated for three Laurence Olivier Awards. On October 12, 2019, Tina began previews at the Lunt-Fontanne Theatre on Broadway and opened on November 7th. The show closed due to the pandemic in March 2020 and resumed performances in October 2021. In June 2022, producers announced that the show would close in August and on August 14th, 2022 after 27 previews and 482 performances, the cast took their final bows.
In 2020, Tina was nominated for 12 Tony Awards, including Best Musical and Adrienne Warren won the Tony for Best Performance by a Leading Actress in a Musical. In September 2022, the North American Tour launched and Tina insisted it play in Memphis, TN in its first year on tour, as President and CEO Brett Batterson revealed. Memphis audiences will not be disappointed!
The show opens in Nutbush, TN where a young Anna Mae Bullock (played by Ayvah Johnson, who shakes the stage with her powerful voice) is singing in the community church. It follows Anna Mae's story as she experiences hardships and meets Ike Turner (portrayed by Garrett Turner) before eventually joining his band and later, is given the stage name Tina Turner. As I have mentioned in previous reviews, it's not a simple task to infuriate the audience and play a disliked character but Turner rose to the challenge beautifully. His portrayal of Ike is to be commended and his smooth tones blended with Naomi Rodgers's perfectly. The role of Tina is split between two talented women (because it is quite frankly a BEAST of a role) and Naomi positively rocked the stage on Tuesday night. Though we don't see them a lot, Roz White's and Nicole Powell's performances as Zelma (Tina's mother) and Gran Georgeanna (her grandmother who raises her) are extremely memorable. As always, I have to show deep respect to all of the amazing undertsudies and swings in the world of theatre, and there were quite a few on opening night! Nicole Powell stepped into the role of Gran, while Gordia Hayes and Terance Reddick took over the roles of Raymond and Ronnie. Though Tina is clearly our star, the ensemble and supporting cast bring the entire show together with their voices and choreography.
The costumes and wigs are fun and timely, from the girls' dresses in St. Louis to Tina's iconic outfits and hair that we know so well. The choreography makes us want to get up and join in, while the more serious moments are just as beautifully staged.
I don't want to spoil anything but the final number is something to behold. The lighting design is spectacular and it takes a village to make the great sets work as well as they do!
If you are a fan of a Tina Turner, you don't want to miss this production! Tina rocks the Orpheum Stage until February 19th. Get your tickets today!