Retro TV To Air THE DOCTORS Christmas Day Episodes
Tune in December 21-25 for special episodes celebrating the Yuletide season!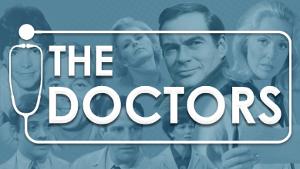 Retro TV, the popular classic TV network, is celebrating the holidays with a special week-long series of year-end holiday episodes of the iconic daytime drama "The Doctors."
Beginning Monday, Dec. 21, the series' regular broadcasts at 12 noon and 7:30 p.m. ET/PT will be pre-empted by Christmas Day episodes from the long-running, Emmy Award-winning series. The shows will also air at 4 p.m. ET/1 p.m. PT on MyRetroTV.com and on the Roku app. "The Doctors" will return to its normal schedule on Monday, Dec. 28.
This classic series was known for its cutting-edge storylines and compelling characters who often dealt with life-and-death decisions amid interpersonal dramas during the show's 19-year run. Each holiday episode features James Pritchett as Doctor Matt Powers, breaking the fourth wall and acknowledging the audience and series sponsors.
"The Doctors," which has become a fan favorite and ratings driver since arriving on Retro TV in 2014, airs weekdays at 12 noon and 7:30 p.m. ET/PT. The series also streams weekdays at 4 p.m. ET/1 p.m. PT on MyRetroTV.com and the Retro TV Roku app. Episodes are also available on-demand at WatchTheDoctors.com, along with exclusive interviews and fan extras. Subscriptions to WatchTheDoctors are just $2.99 per month or $30 per year on the website, on its Roku channel, on Apple TV and at your favorite App Store.
Set in the fictional New England city of Madison, "The Doctors" received 17 Emmy Award nominations. The series ran from 1963 to 1982 with cast alums such as Alec Baldwin (30 Rock), daytime stars Kim Zimmer (Guiding Light) and Anna Stuart (Another World), Ted Danson (Cheers), Kathleen Turner (Peggy Sue Got Married) and Emmy Award-winning actress Elizabeth Hubbard (As the World Turns).
More Hot Stories For You
Playhouse On The Square Announces National Playwriting Finalists

November 30, 2022

Playhouse on the Square, in partnership with Reading Series Sponsor Jeffrey Mayhew and Super Sponsor Dr. Thomas Ratliff, is proud to announce the staged readings for the 2022 NewWorks@TheWorks competition. Presented in-person and streaming live via Showtix4U.com, the four readings will take place on the Playhouse on the Square main stage, December 4th, 6th,11th, and 13th at 7:00 pm. 
---
---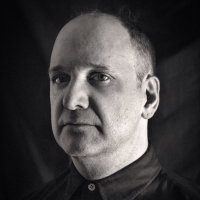 Woodwindist/Composer Josh Sinton Embarks On 10-City Tour This December

November 29, 2022

​​​​​​​Woodwindist, composer and creative musician Josh Sinton caps off an extraordinarily productive and busy year with a 10-city tour, Thursday, December 1 – Sunday, December 18. Performances include stops in New York City; Baltimore, MD; Cary, NC; Richmond, VA; Knoxville, TN; Athens, GA; Pittsburgh, PA; Bloomington, IN; Kansas City, MO; and Chicago, IL.
---
A CHRISTMAS CAROL Comes to Theatre Memphis Next Month

November 29, 2022

A Christmas Carol will be back on stage, December 2 - 23, 2022, in the Lohrey Theatre at Theatre Memphis for its 45th consecutive production of the holiday classic.
---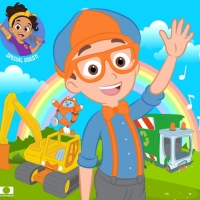 BLIPPI Returns To The Stage In A Brand New Production With A Special Stop At Landers Center

November 17, 2022

Round Room Live and Moonbug Entertainment have announced that a new live show, Blippi: The Wonderful World Tour, will again bring the vivacious, energetic, and educational antics of global sensation Blippi to stages across North America, with a stop at the Landers Center in Southaven, Mississippi, on April 12.
---